Mike Richards Steps Down As New Host of 'Jeopardy!'
After offensive comments that he made in the past resurfaced.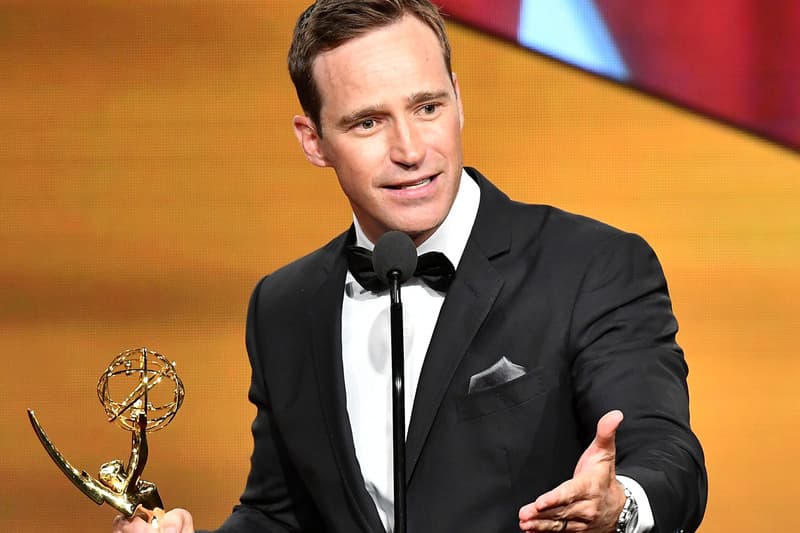 Mike Richards has stepped down as the host of Jeopardy! only a week after assuming the position.
His resignation follows a report released by The Ringer on Wednesday, which exposed offensive comments that Richards had made during episodes of his pop culture podcast The Randumb Show between 2013 and 2014. This included asking his assistant and cohost if they had "ever taken nude photos" and commenting on women's bathing suit choices.
Every episode of the podcast and its website were removed after The Ringer contacted Sony and Richards's agent.
Richards was tapped last week to succeed longtime Jeopardy! host Alex Trebek, who died in November at the age of 80 after a battle with cancer.
The season-long search for a new host involved welcoming guest hosts on for each episode, presumably as tryouts for a permanent position. Actress and neuroscientist Mayim Bialik, who guest-hosted the show in May and June, has been brought on to host the show's spinoffs and prime-time series.
Richards serves as the executive producer of Jeopardy! for Sony and his ascension to host was subject to criticism by those who felt he had an advantage over other candidates because Richards had been one of the staff members tasked with conducting the search for Trebek's replacement.
The same day that The Ringer published its report, Richards released a statement to the public apologizing for his past comments.
On Friday, Richards officially resigned in an internal memo to the show's staff, republished by NPR. Here is a snippet:
It pains me that these past incidents and comments have cast such a shadow on Jeopardy! as we look to start a new chapter.

As I mentioned last week, I was deeply honored to be asked to host the syndicated show and was thrilled by the opportunity to expand my role. However, over the last several days it has become clear that moving forward as host would be too much of a distraction for our fans and not the right move for the show. As such, I will be stepping down as host effective immediately. As a result, we will be canceling production today.
Meanwhile, Richards will remain in his role as executive producer. "We support Mike's decision to step down as host," a Sony spokesperson told NPR. "We were surprised this week to learn of Mike's 2013/2014 podcast and the offensive language he used in the past. We have spoken with him about our concerns and our expectations moving forward."
The search for a new Jeopardy! host is back on, however, since Richards began filming last week, a few episodes in the upcoming season will likely still feature him as host.
In other entertainment news, James Bond producers rejected the possibility of any TV spinoff.