'Jeopardy!' Officially Brings In Mike Richards and Mayim Bialik As New Hosts
Replacing the late Alex Trebek.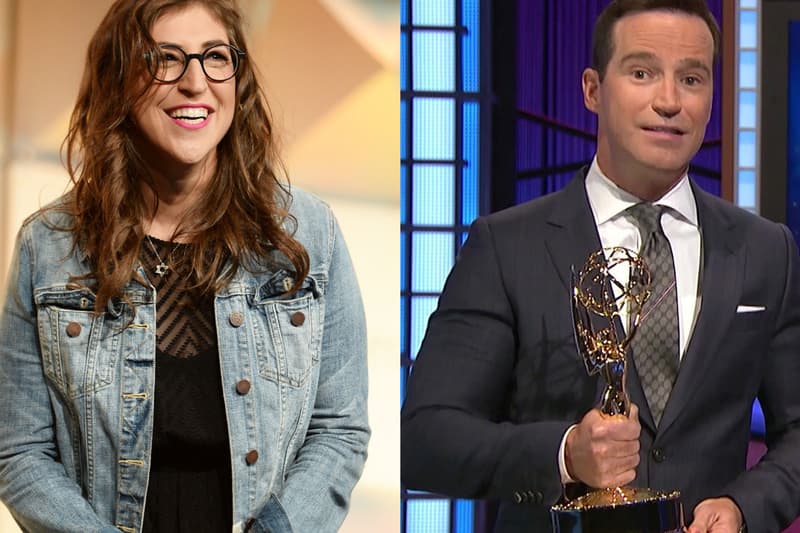 Jeopardy! has officially announced that it is bringing on Mayim Bialik and Mike Richards to split hosting duties of the celebrated quiz the show.
Bialik, an actress, author and neuroscientist, guest hosted the show in May and June, while Richards is a seasoned game show host, executive producer of the show and four-time Daytime Emmy Award winner.
Announcing Mayim Bialik and Mike Richards as our new hosts of Jeopardy! Richards will host the daily syndicated show, while Bialik will host primetime and spinoff series.https://t.co/MVQAqnKgjU pic.twitter.com/itY6fIe5Uv

— Jeopardy! (@Jeopardy) August 11, 2021
Jeopardy! will begin filming its 38th season in mid-August, with Richards serving as the full-time host. The show is set to air its new episodes beginning September 13.
Bialik will serve as the host of Jeopardy!'s primetime and spinoff series, including the upcoming Jeopardy! National College Championship, set to premiere on ABC next year.
Sony Pictures worked carefully to find a suitable replacement for beloved former host Alex Trebek, who died in November at the age of 80 after a battle with cancer.
"We took this decision incredibly seriously," said Ravi Ahuja, chairman of Global Television Studios and Corporate Development for Sony Pictures. "A tremendous amount of work and deliberation has gone into it, perhaps more than has ever gone into the selection of hosts for a show — deservedly so because it's Jeopardy! and we are following the incomparable Alex Trebek."
"Mike is a unique talent, at ease behind the podium and a double threat as producer and host," he added. "Mayim has a wonderful energy, an innate sense of the game, and an authentic curiosity that naturally represents the Jeopardy! brand."
In other entertainment news, Netflix has launched its largest reality TV casting call ever.