Kevin Abstract Is Looking for Up-and-Coming Producers To Feature on Brockhampton's Last Album
Set to release later this year.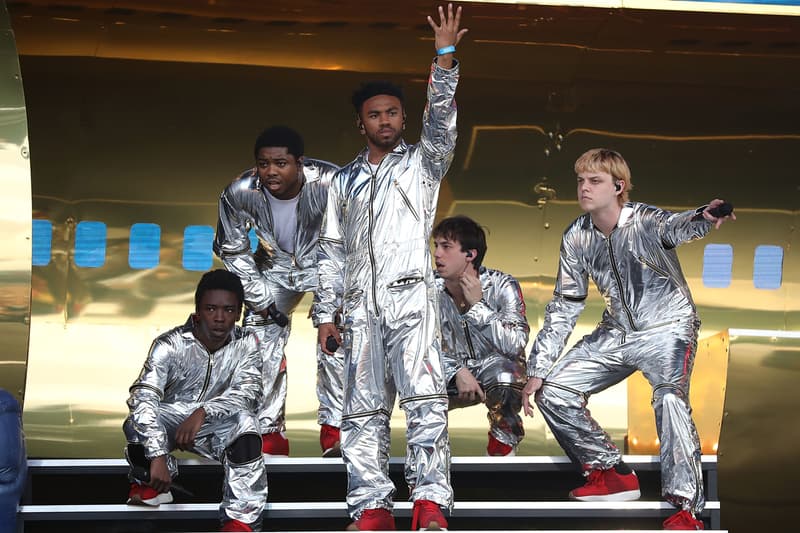 Kevin Abstract is looking to recruit emerging producers for Brockhampton's seventh and final album. The hip-hop boy band's frontman announced the open call on Twitter on Sunday evening.
"Trying something different," Abstract wrote. "Wanna give up-and-coming producers a chance cause we know how hard it gets out here to get ur work off the ground." Interested producers with material they want to hear Brockhampton on can "send beats for the last Brockhampton album ever" to beats4bh@gmail.com.
Yesterday, he returned to ask fans to give him their suggestions for existing songs they want to hear Brockhampton freestyle over, for which the band will "record the song shoot a video and release it one day."
Brockhampton formed in San Antonio, Texas, in 2010, with its earliest members meeting one another on a popular Kanye West forum called "KanyeToThe." Since collectively relocating to Los Angeles in 2014, the group rebranded as its currently moniker and added several new members, most of whom still remain on the roster.
Abstract revealed earlier this year that Brockhampton's next two albums would be their last, preceding the release of April's Roadrunner: New Light, New Machine, which featured artists such as A$AP Rocky, Danny Brown, JPEGMafia and Charlie Wilson and peaked at No. 11 on the U.S. Billboard 200.
In July, he followed-up to share that the band's final album would be out before the end of the year.
The band will tour the new album and Roadrunner: New Light, New Machine, throughout the United Kingdom in early 2022 after its two previously scheduled runs were cancelled due to the pandemic.
In other music news, KAYTRANADA announced his fall 2021 tour dates.