'Jeopardy!' Host Alex Trebek Dies at Age 80
The beloved game show personality passed away after a long battle with cancer.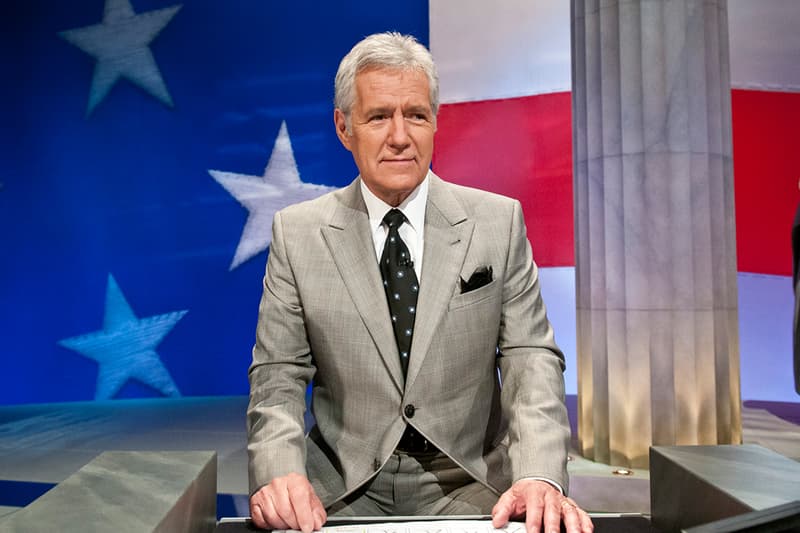 Longtime Jeopardy! host Alex Trebek has died today at 80 years old after a battle with pancreatic cancer, as confirmed by the show's producers. Trebek hosted Jeopardy! — which was for years the top-rated quiz show in the U.S — since 1984 for a record-setting 36 years and hosted over 7,000 episodes in the course of his tenure. Producers have stated that unaired episodes Trebek hosted prior to his death will still be aired through December 25. There are no plans for a replacement or interim host as of yet.
Trebek was born in Sudbury, Ontario, Canada in 1940 and grew up in a bilingual French-English household. He developed an interest in broadcast journalism while he was studying at University of Ottawa. He secured his first position as host in 1963 on the CBC music program Music Hop and went on to host additional quiz and game shows in Canada before moving to the United States in 1973. He began hosting Jeopardy! in 1984 and appeared at the board in every episode with the exception of April Fools' Day, 1997 when Trebek swapped posts with Wheel of Fortune host Pat Sajak.
In a March 2019 video shot on Jeopardy!'s set, Trebek announced his diagnosis of stage four pancreatic cancer. He continued to perform his duties despite excruciating pain which he admitted went from "a three to an 11" at times during tapings of the show.
Jeopardy! is saddened to share that Alex Trebek passed away peacefully at home early this morning, surrounded by family and friends. Thank you, Alex. pic.twitter.com/Yk2a90CHIM

— Jeopardy! (@Jeopardy) November 8, 2020