Golfers Are Having Mixed Feelings About Nike's Corduroy Fringed Golf Sneakers
Are "kilties" making a return?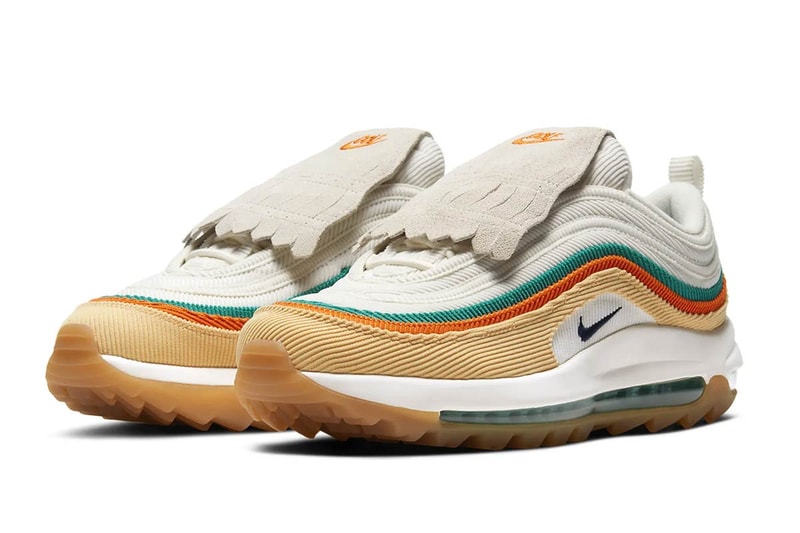 1 of 7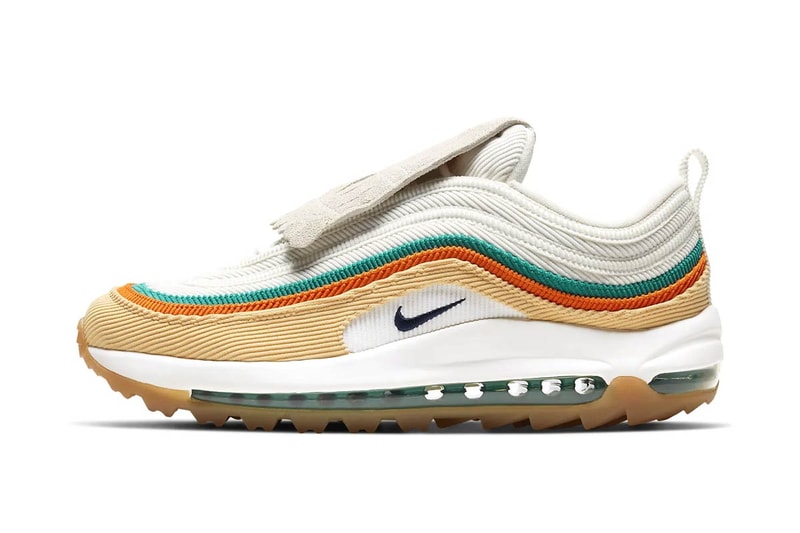 2 of 7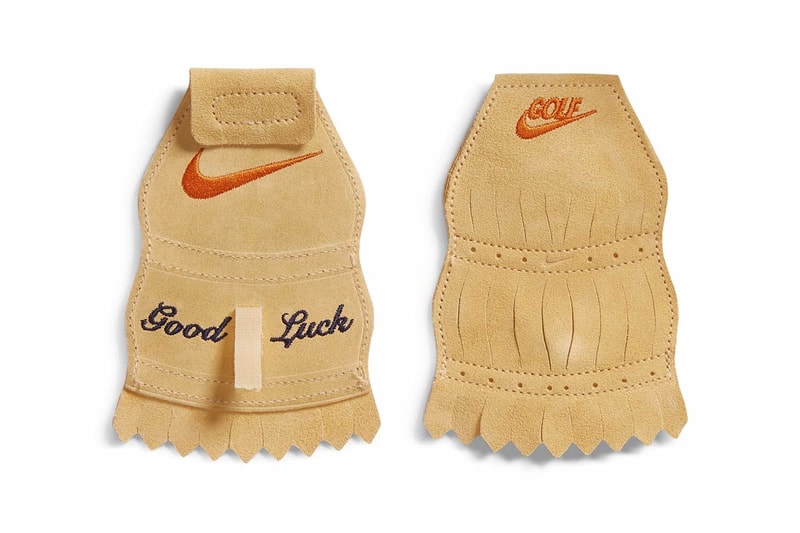 3 of 7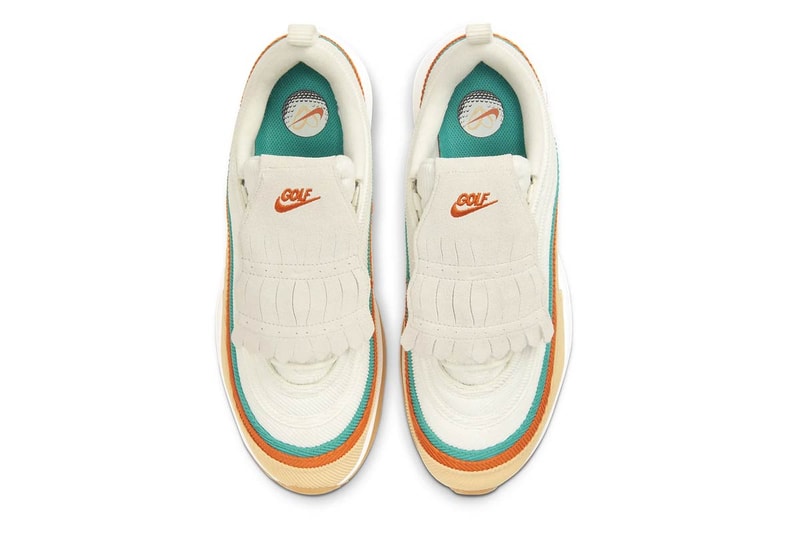 4 of 7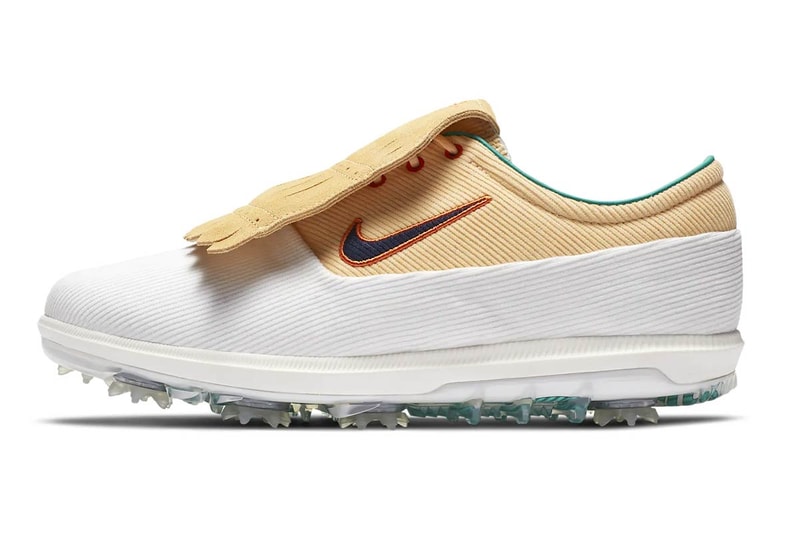 5 of 7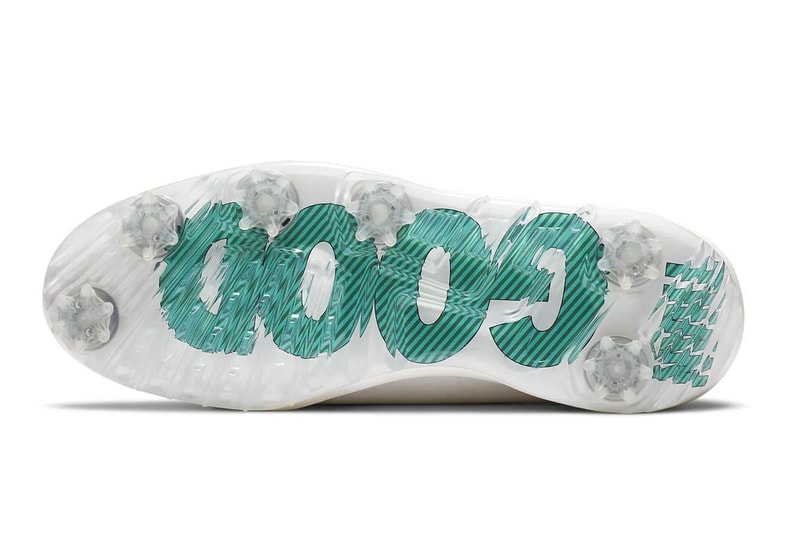 6 of 7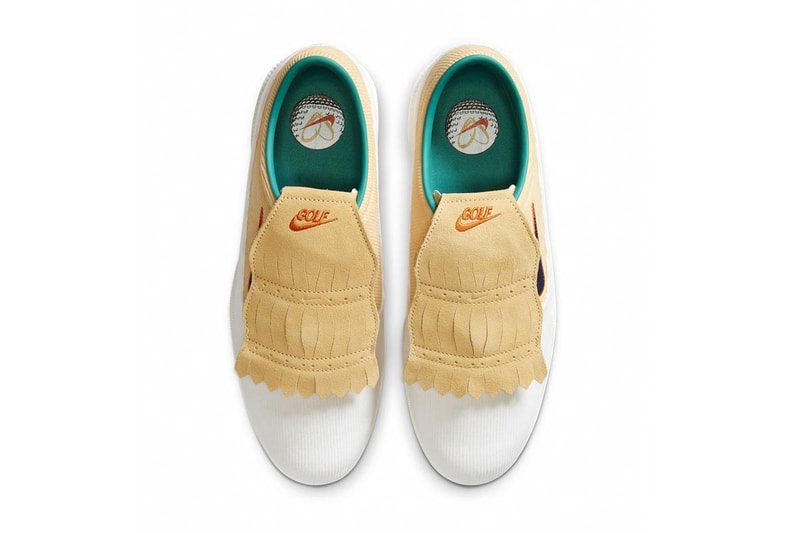 7 of 7
Nike continues to update its golf line, fusing details/tech from its most coveted sneaker into its range of fairway footwear. While golf versions of its iconic Jordan models have really taken off, its newest teaser has players on the fence. Arriving as corduroy versions (both in Celestial Gold/Sail/Neptune Green/Obsidian) of the Air Max 97 and Air Zoom Victory Tour, it's not the color combination or the texture of the corduroy that's got people talking, it's the addition of the fringe flap — also known as a "kiltie."
The Kiltie is a classic detail that you'd most likely see on your grandfather's golf shoes. As footwear in past times saw a slim profile with construction similar to a traditional leather dress shoe, the kiltie tassel felt right at home. Seeing it on an Air Max 97, however, is definitely going to take some getting used to.
Whether you're feeling these or not, they do pack a lot of modern footwear tech and attention to detail. Both models feature either an integrated traction pattern (Air Max 97) or a hybrid spike grip system (Zoom Victory), the choice of either Nike React or Max Air cushioning, wave-like corduroy to signal the ups and downs of golf, a Nike golf ball graphic insole, and both "GOOD LUCK" and "Nike Golf" embroidery on the fringe.
Golf WRX put the word out on these Frankensteins and the golfing community has reacted. Read below for some of the comments on the shoes. Is this something you'd wear on your next golf session?
Yes, and I'll add iron covers and wear two gloves.

And whilst I'm on the subject of awful ideas black socks and white shoes https://t.co/w5cHx3mn5e

— Danny Heard (@danthegolfer79) November 3, 2020
It's called a Kiltie and it's about God damn time it made its triumphant return!

— Matt Francis (@MattFrancisPeak) November 3, 2020
At no point will these make a comeback. Ever.

— Michael Weston (@TheMickWeston) November 3, 2020
Love them, I'm all for upholding high standards of apparel in golf. No doubt the haters are the hoodie wearing type.

— Darren Abbey? (@tigerprawn1) November 3, 2020
In other golf news, Callaway has merged with TopGolf in a $2 billion USD deal.