Crep Protect Ups Its Sneaker Protection With New 360 Service
Keeping footwear as fresh as the day they were copped.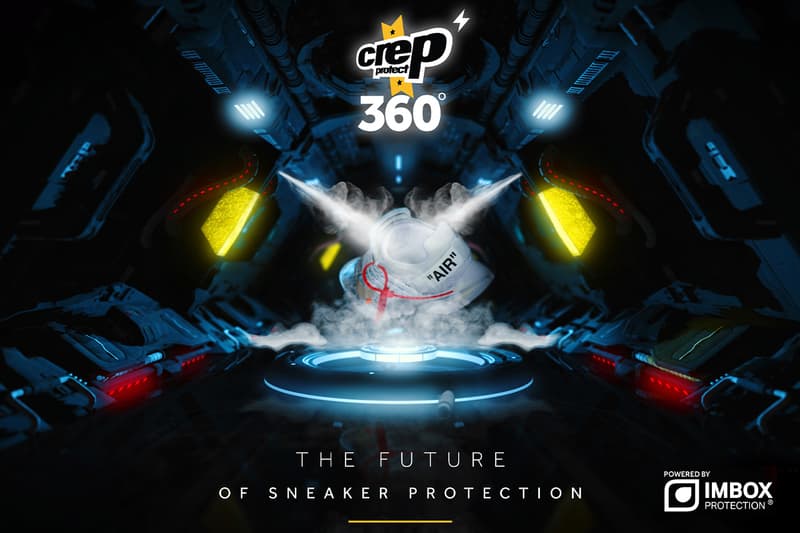 Crep Protect's expertise in the world of sneaker protection is well-documented. Known mostly for its spray that after 10 minutes of applying turns into an invisible coating thus repelling liquids and stains, there isn't much the label doesn't know about keeping sneaker's fresh.
However, this year the brand decided 10 minutes was too long and, as such, now introduces its all-new sneaker service: Crep Protect 360. From August 20, alongside their technology partners IMBOX Protection A/S, Crep Protect is offering sneaker fans across the U.K. and Europe will receive the full 360 treatment when buying from Klekt, which will see footwear inserted into a unique cabin by a technician, where the protector spray is automatically applied using a mist to ensure full coverage of each sneaker and the drying time is compressed into seconds.
The Crep Protect 360 also recycles the air used during the protection process, emitting fresh breathable air by the time the service ends. Klekt customers will be able to add on the new service to their purchases when they reach the checkout, giving them that extra piece of mind.
The new Crep Protect 360 service — which is available to all U.K. and European Klekt customers — is live now. Find out more via the Klekt webstore.
In other sneaker news, adidas' YEEZY Powerphase "Simple Brown" has been restocked on YEEZY Supply.