A Tribe Called Quest Is Selling NFT Royalties and Robinhood Filed an IPO in This Week's Business and Crypto Roundup
While Facebook hit over a trillion USD in market capitalization and Louis Vuitton broke records.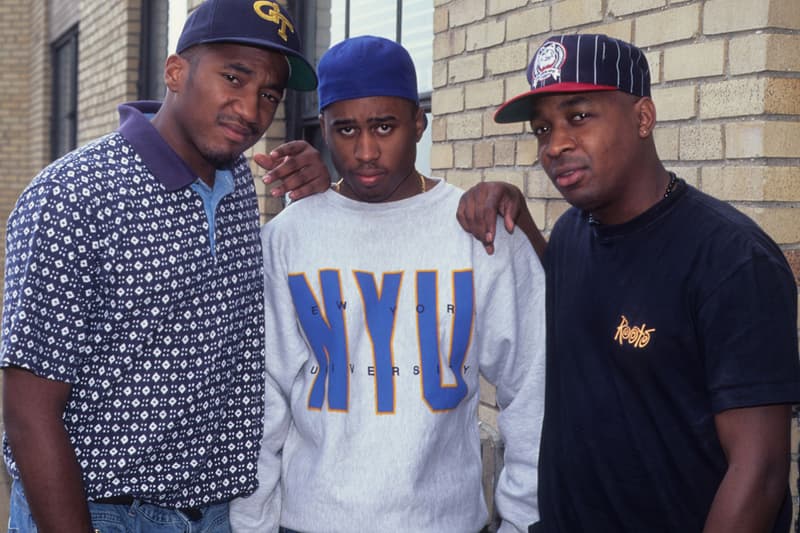 Many brands are starting to see a recovery despite the challenges initially brought on by the pandemic. Some businesses, especially ones that focused efforts on expanding e-commerce ventures, have even seen profits rise even higher than before.
HYPEBEAST has rounded up the top business and crypto stories of the week so you can stay in-the-know about trends across industries.
Business
For the first time in its history, Facebook was valued at $1.008 trillion USD, according to Yahoo! Finance. Facebook is one of the newest companies to have reached this pinnacle.
According to a new report released by Morgan Stanley on Wednesday, the June 24 Louis Vuitton Spring/Summer 2022 runway show reached a viewership of 44 million people on Chinese social media platform Weibo. The show is said to have garnered 130 million viewers worldwide.
#LVMenSS22
With his new #LouisVuitton collection, @virgilabloh highlights the cultural context and collective re-contextualization of archetypes and subcultures known to all. Discover the collection in the film "Amen Break" on Twitter or https://t.co/vhNyZPQlWG pic.twitter.com/CUuYmlkF6Z

— Louis Vuitton (@LouisVuitton) June 24, 2021
According to the filing, the company had 18 million accounts on its platform as of March 31. But the company also reported a net loss of $1.4 billion USD over the last three months, attributed to the GameStop fiasco.
4. adidas is suing Thom Browne over its famous Three Stripes trademark
According to the trademark infringement and dilution complaint filed earlier this week, adidas alleges that Thom Browne continues to sell goods featuring the emblem. adidas claims that Browne is reaping the benefits of the Three Stripes' "widespread fame and tremendous public recognition."
Instagram released a new feature that allows Black businesses to designate their stores as Black-owned to better attract customers wanting to show support. According to Instagram, there has been a uptick in support for Black-owned businesses over the past year.
Giving love to Black-owned businesses just got easier ?

US businesses with Instagram Shops can now show a "Black-Owned" label on their profiles so you can better discover them.

More details → https://t.co/KNlOKzcxhg pic.twitter.com/QdMgf0F0nN

— Instagram (@instagram) June 30, 2021
Crypto
According to the department, the amount is the largest sum of its kind seized in the country's history. "Cash remains king, but as technology and online platforms develop, some are moving to more sophisticated methods of laundering their profits."
Twitter offered up 140 NFTs in seven different designs. The social media giant officially notified its 59 million followers of the giveaway with a post reading: "140 free NFTs for 140 of you, besties."
140 free NFTs for 140 of you, besties pic.twitter.com/0Pm0tNhIRg

— Twitter (@Twitter) June 30, 2021
The Sotheby's. auction was announced on June 15 and wrapped up on June 23, with over 50 participants having placed a bid on the NFT. The identity of the buyer is still unknown.
According to the Financial Times, the country's Financial Conduct Authority banned the service from operating in Britain. No precise explanation was given as to why Binance had been blocked, but authorities cited an "imposition of requirements" keeping the platform from running.
A Tribe Called Quest will allow NFT owners to collect sound recording royalties from their first five studio albums. The starting price is listed at $35,000 USD with a 10 percent royalty upon resale.
View this post on Instagram