Babyxsosa and Friends Host Presentation to Benefit G.L.I.T.S.
Discover the creative collaboration showcasing Hood By Air's past, present and future.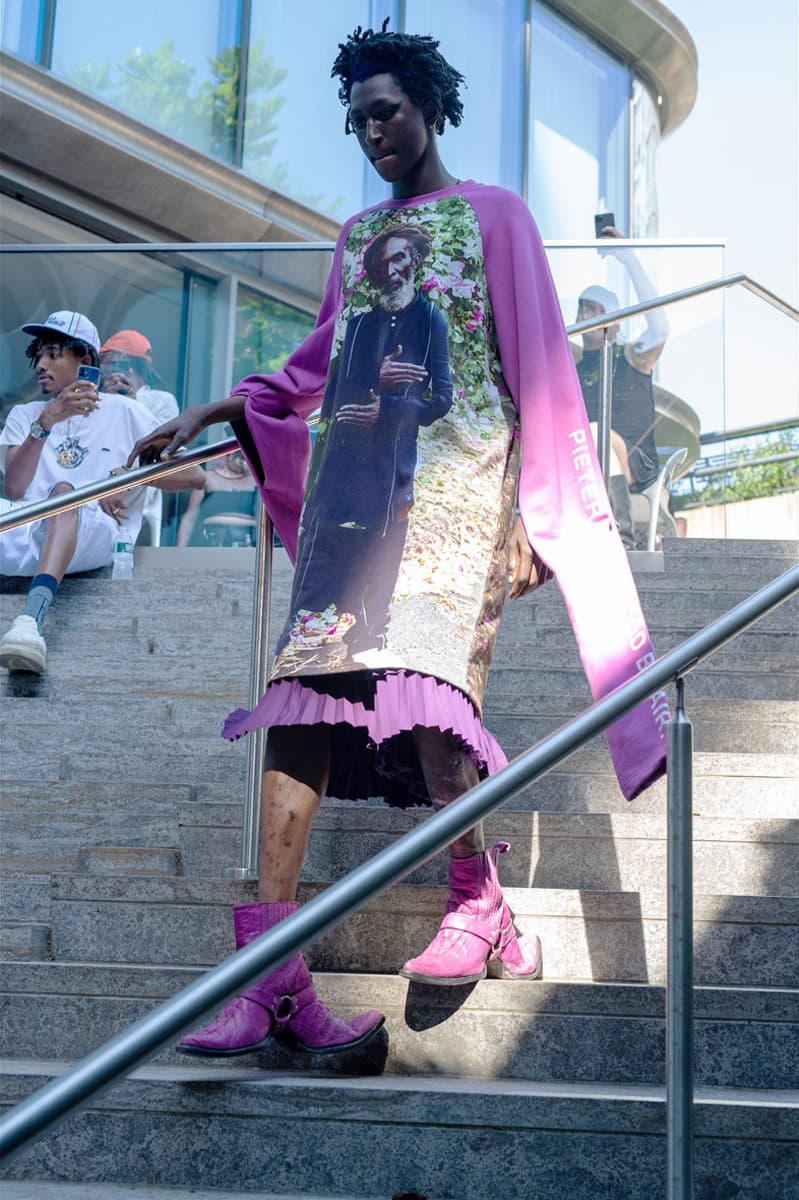 1 of 10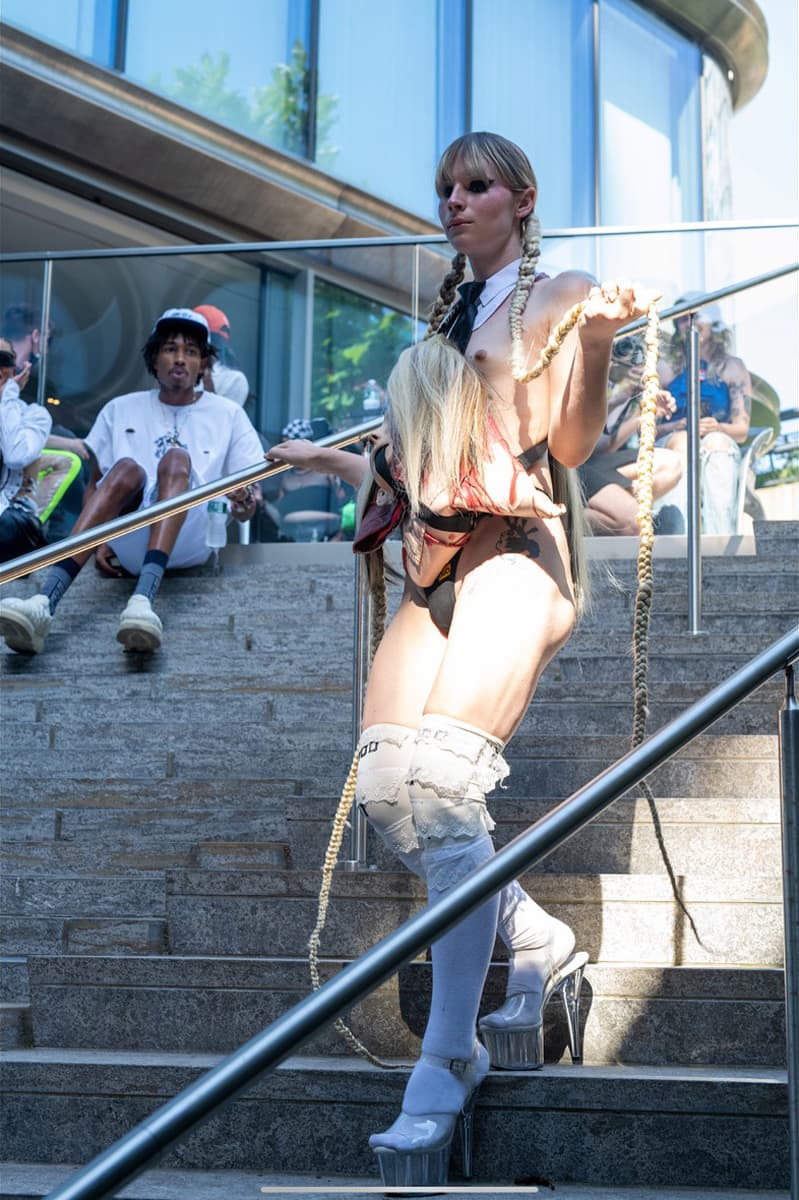 2 of 10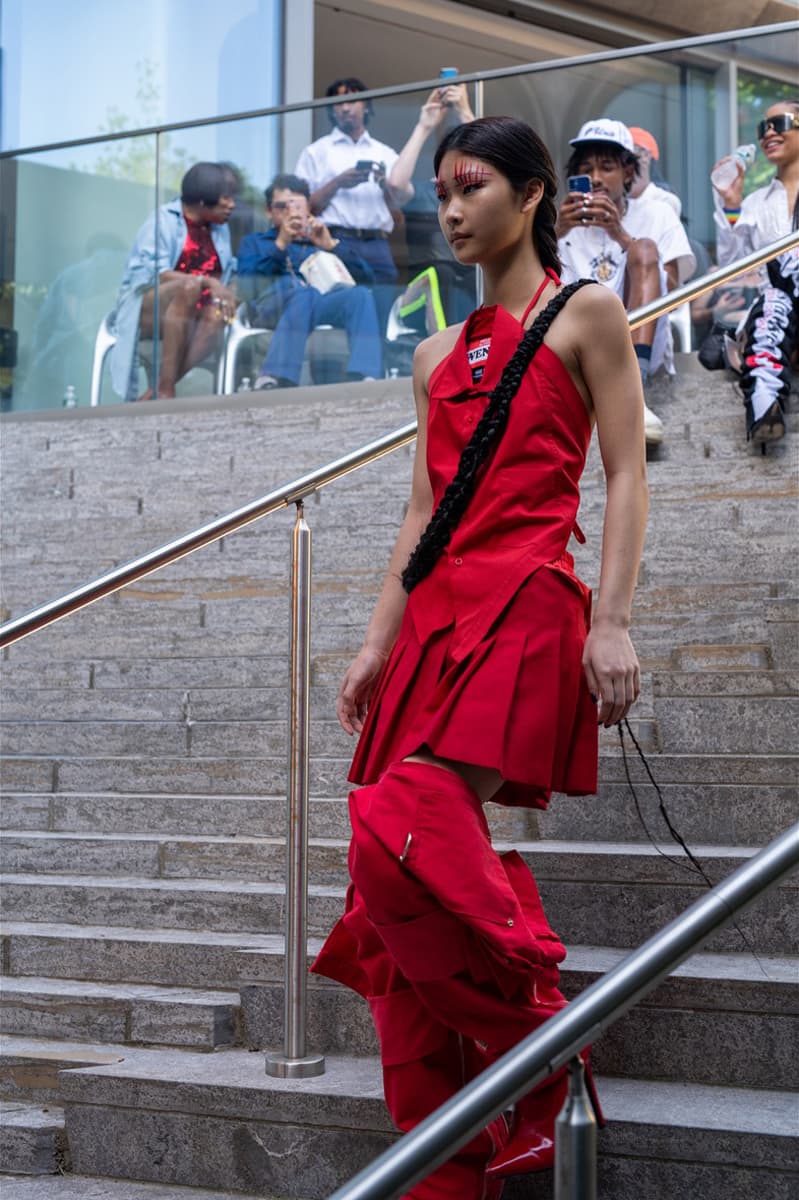 3 of 10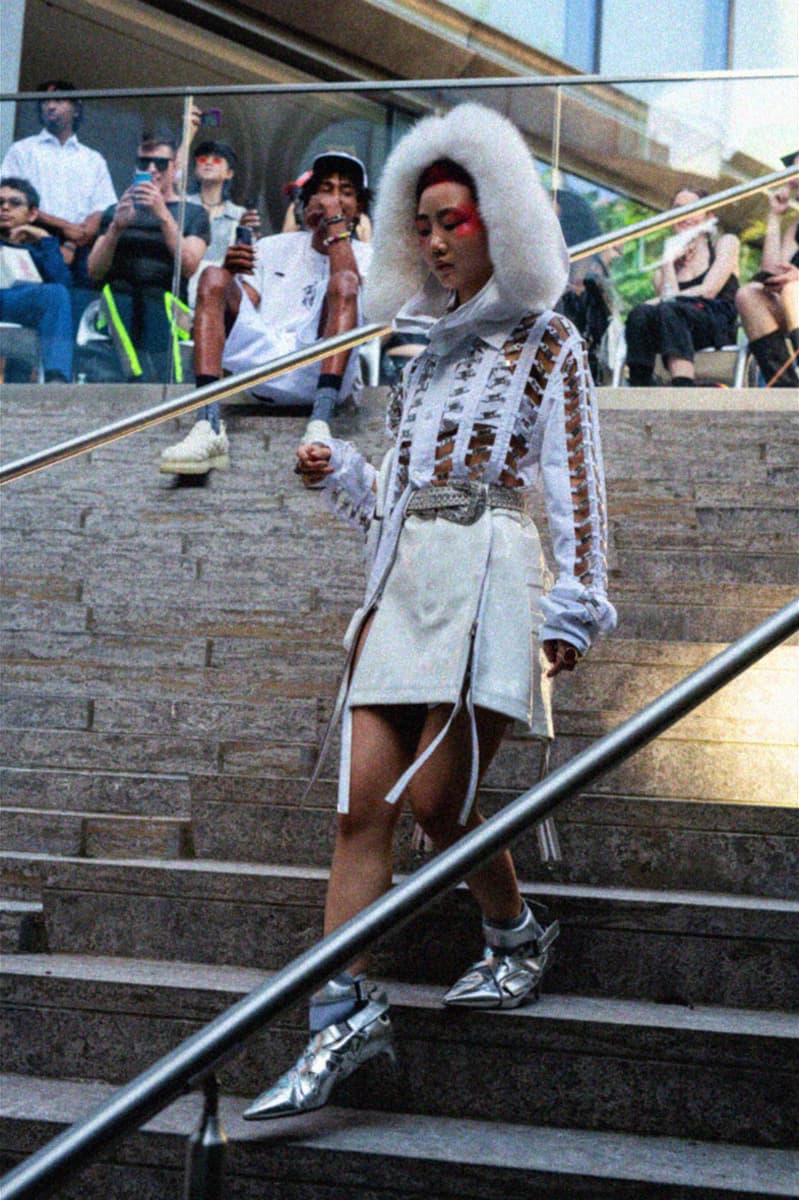 4 of 10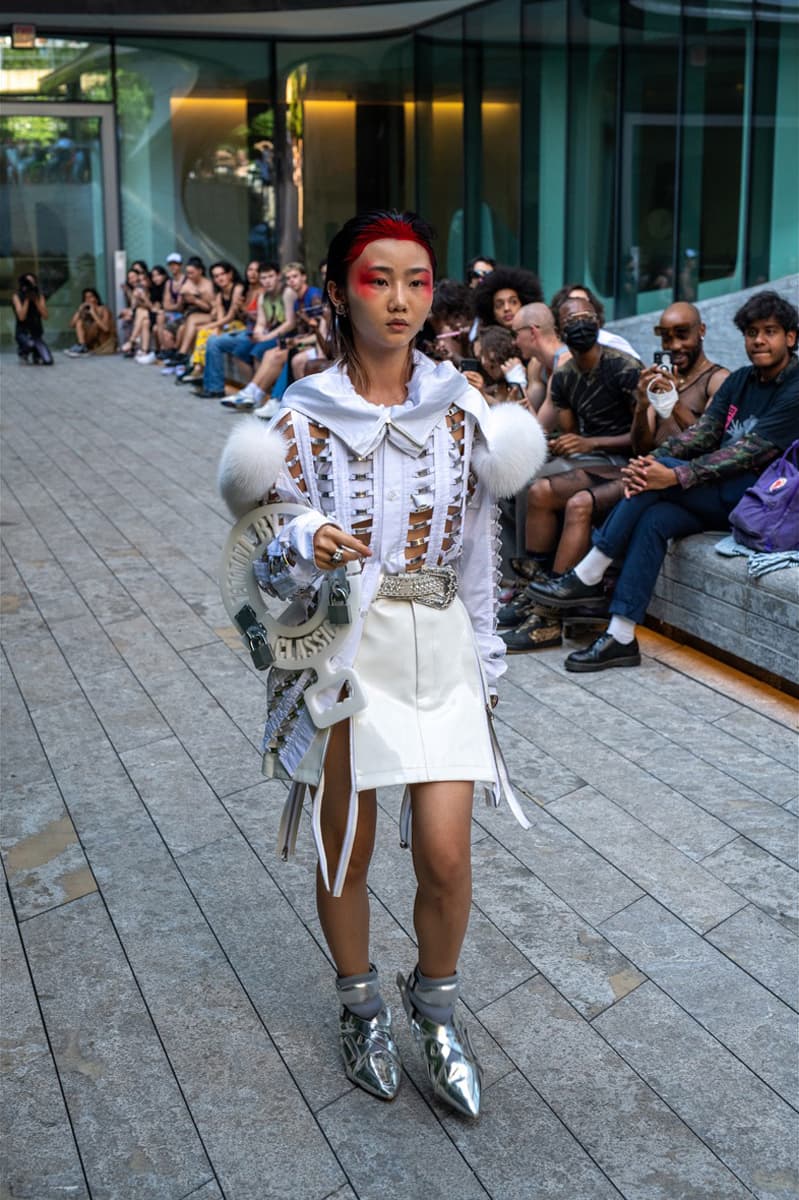 5 of 10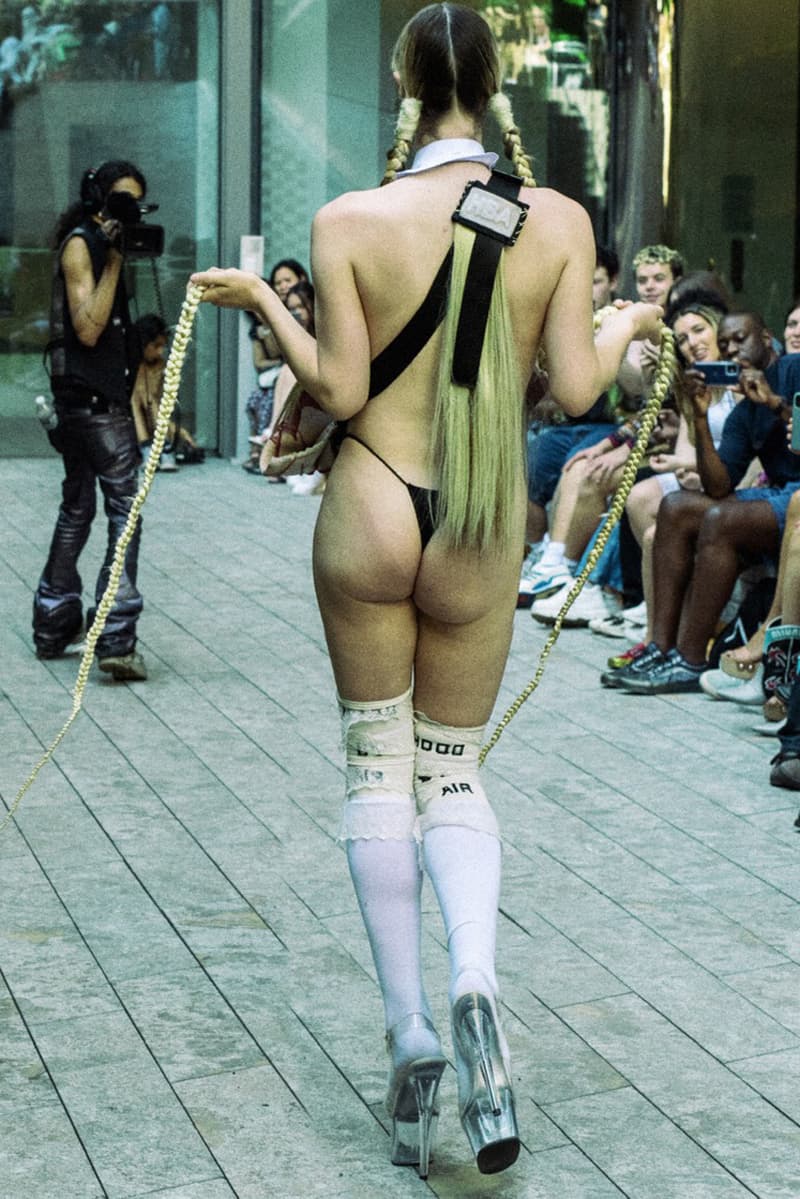 6 of 10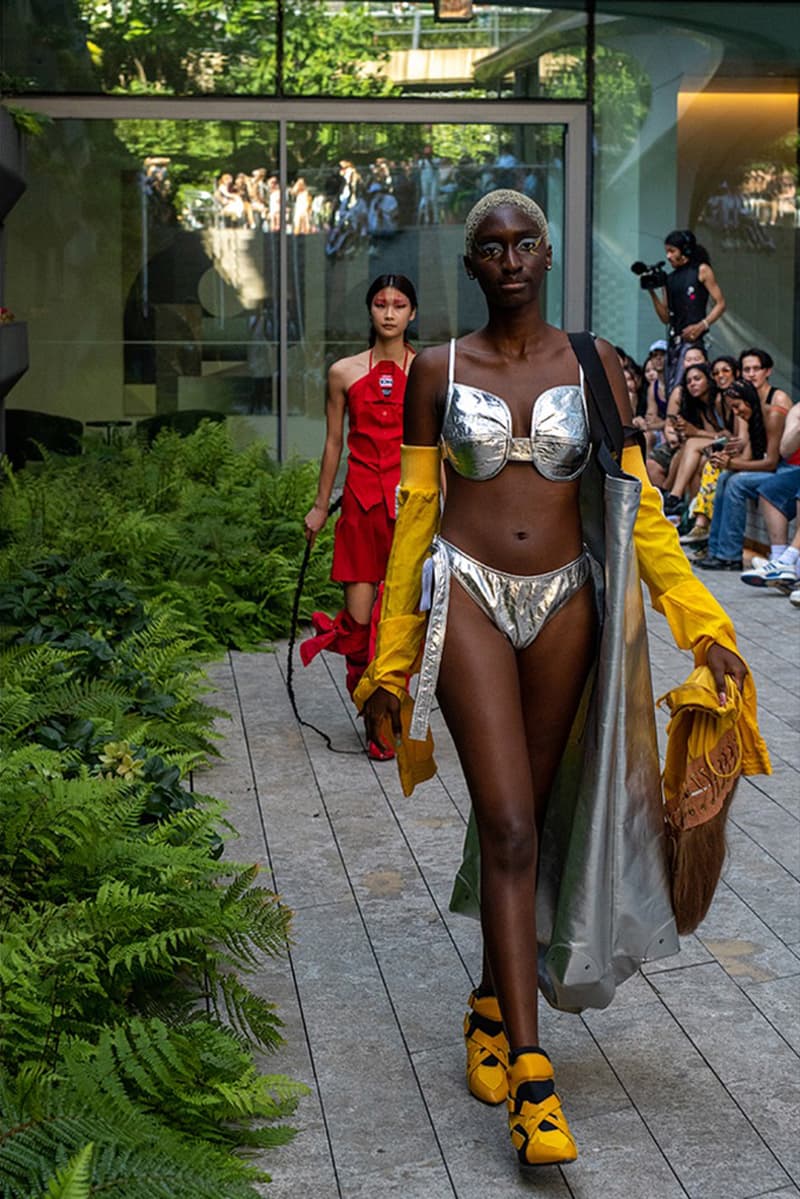 7 of 10
8 of 10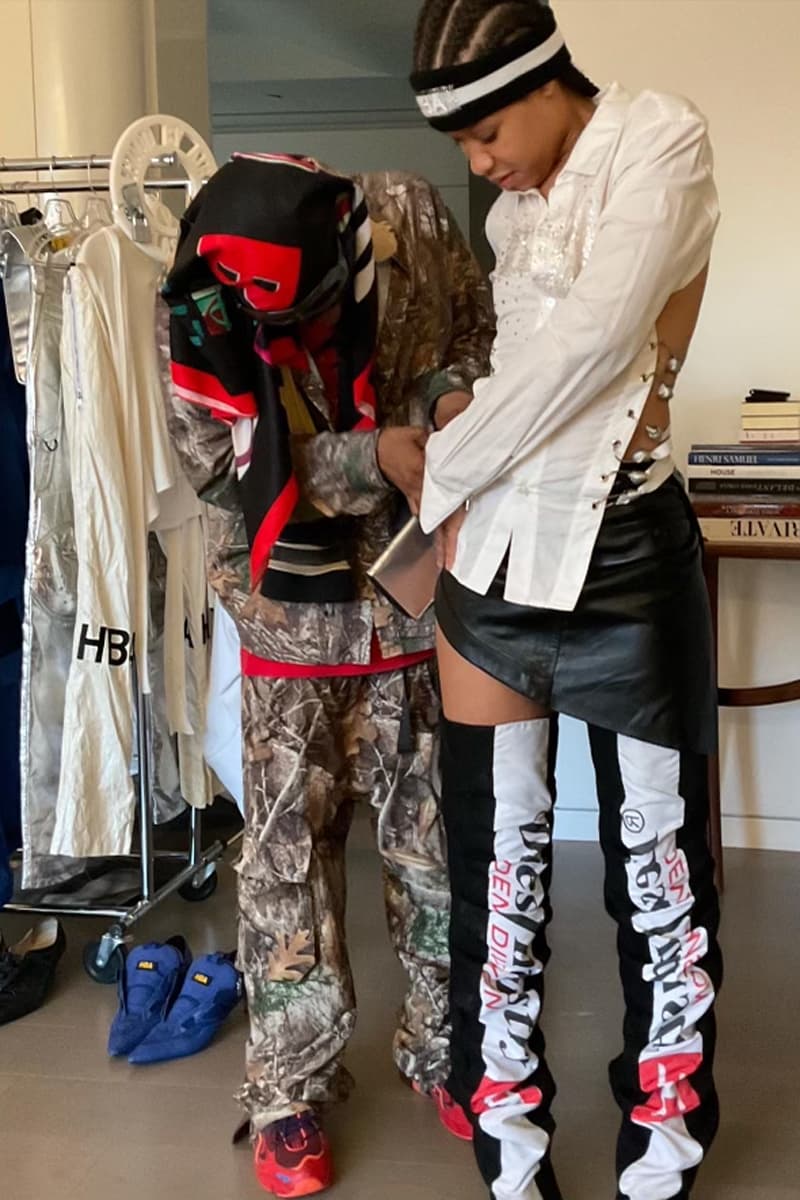 9 of 10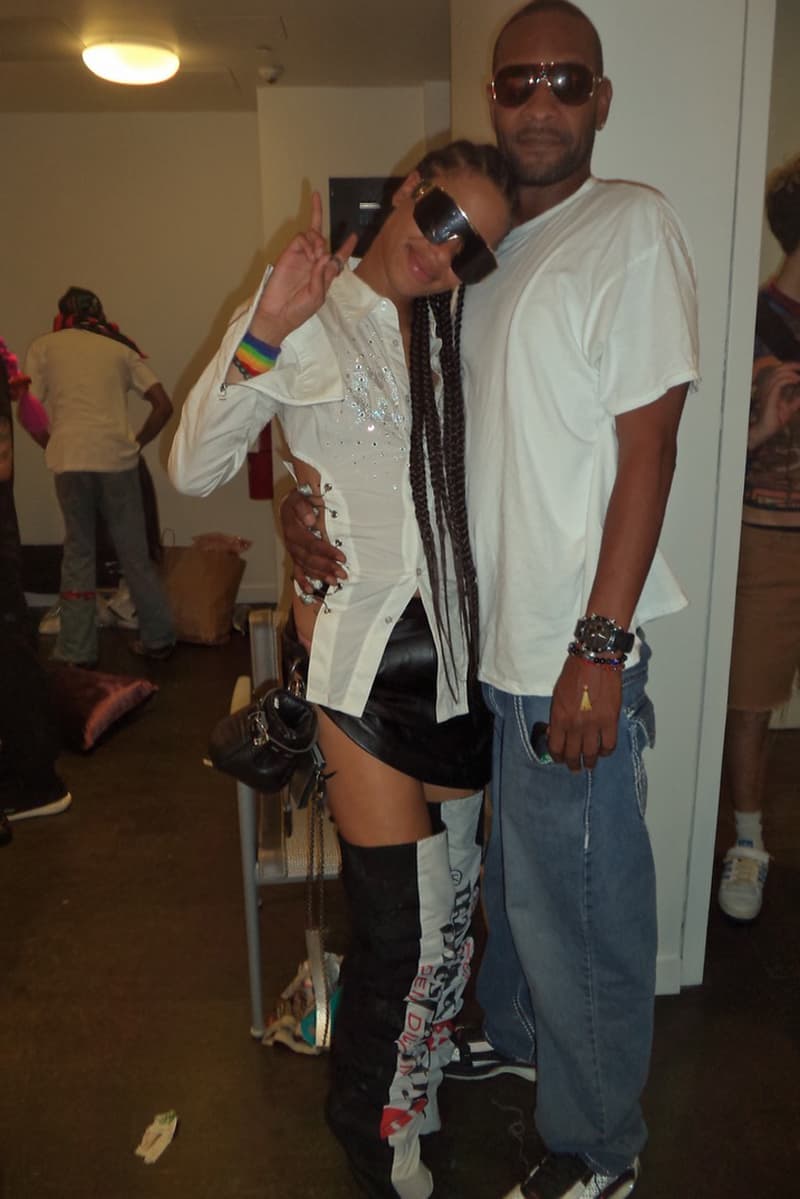 10 of 10
While Pride Month has recently concluded, learn about a non-profit event organized by Babyxsosa and Friends that took place on June 5, 2021. Benefitting G.L.I.T.S., a grassroots organization supporting the LGBTQ+ community, Anonymous Club has collaborated with Babyxsosa and G.L.I.T.S. for a visual presentation that showcases Hood By Air's past, present, and future.
1 of 6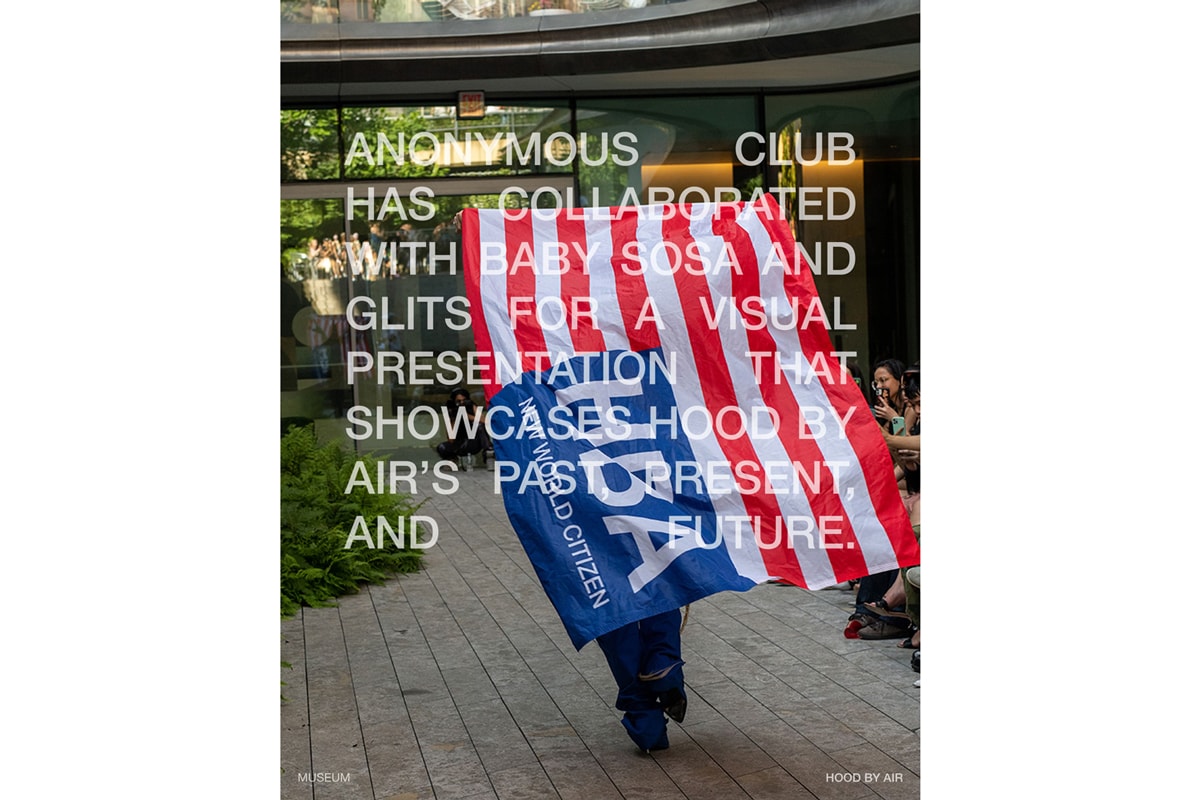 2 of 6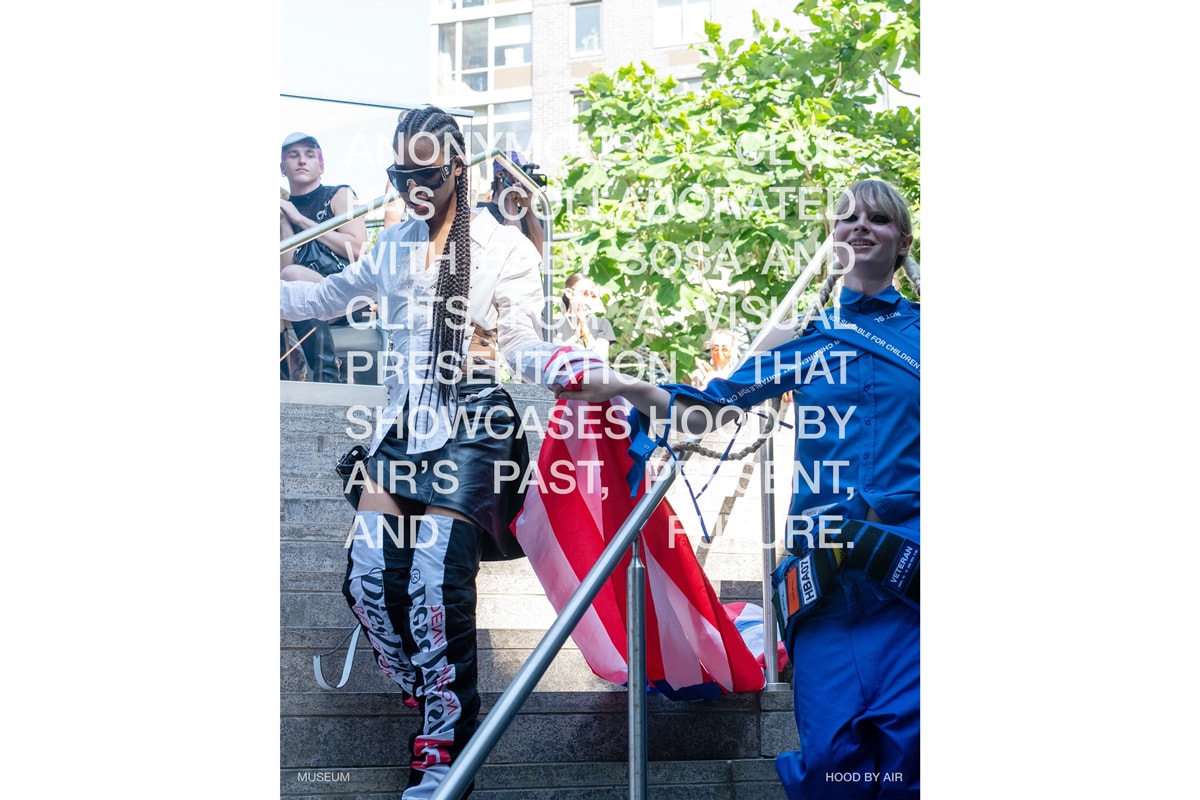 3 of 6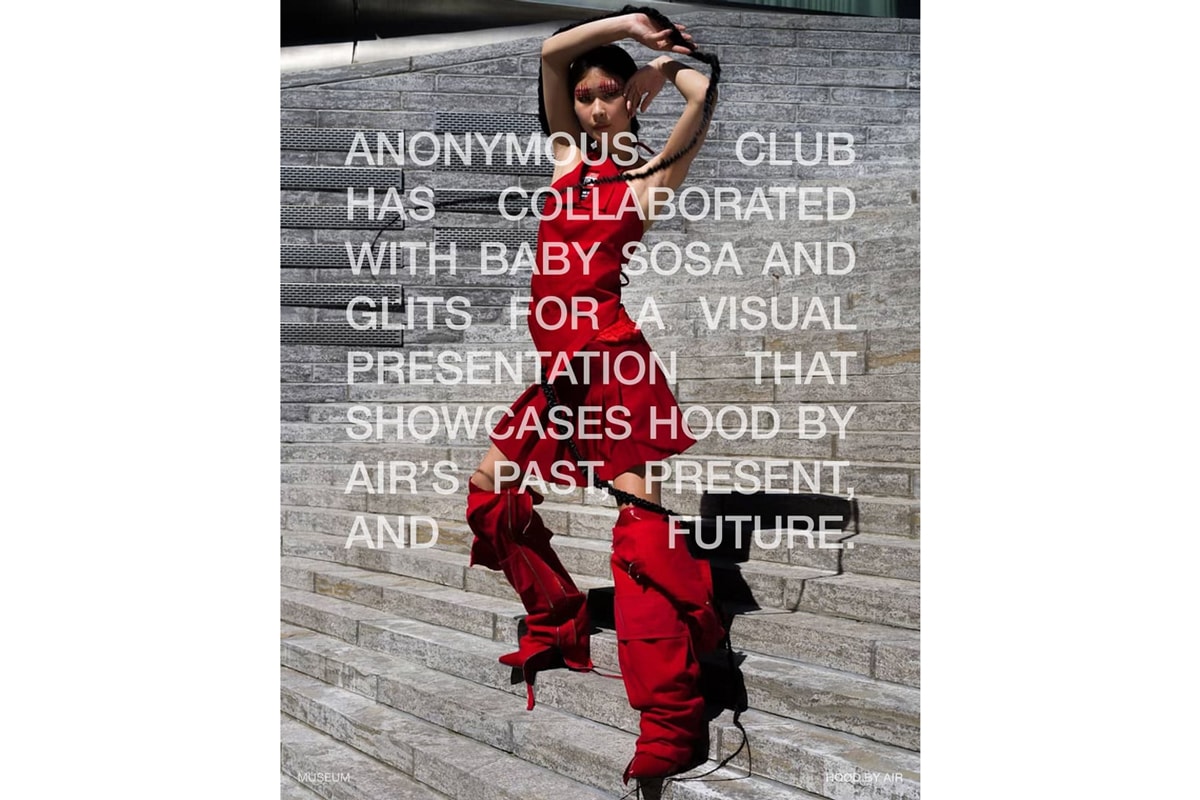 4 of 6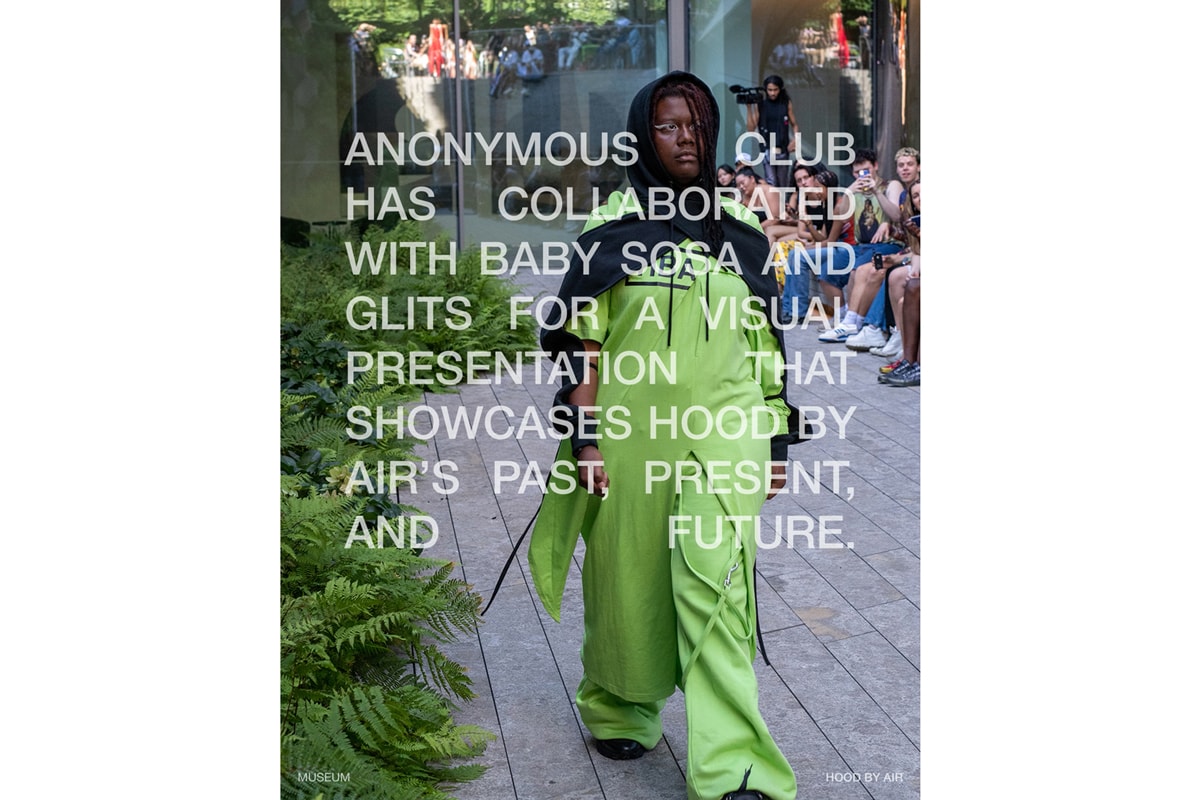 5 of 6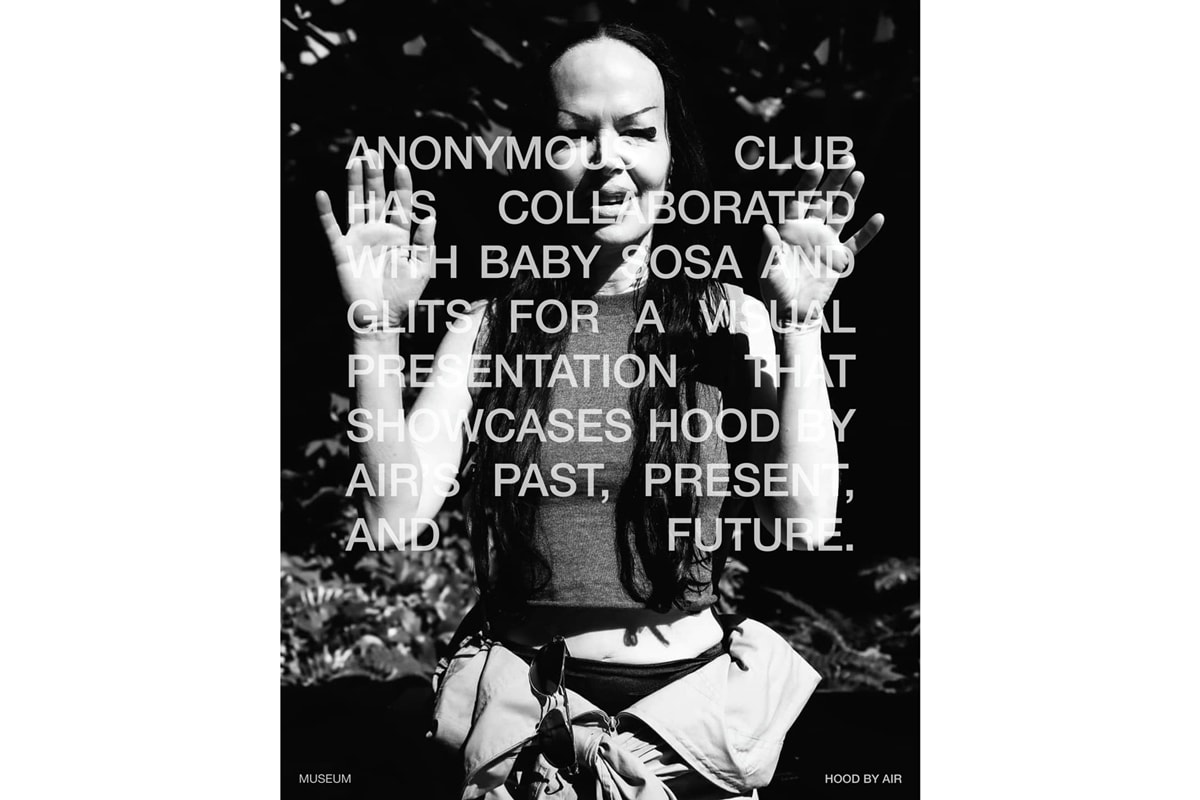 While fans may recognize Babyxsosa for her music, the multi-disciplinary creative says that the event's focus was to awareness and funds for G.L.I.T.S. "I was in New York and I was like, 'Well, I really want to do something for the community. And I have all the resources to do this in five seconds.' So then I did that," says Babyxsosa. She cast models, picked clothing (with styling assistance from Jalil "WXZARD" Howard) and built her team for the event. The poster was created by Gabe Rozzell, who also showed artwork inside the futuristic Zaha Hadid building on West 28th Street.
During the presentation, six models walked in old and new looks from Hood By Air. Almost all models were unsigned, which included Blair Broll, a friend who connected Babyxsosa with G.L.I.T.S.; Alassane Beye, who was street casted in Washington Square Park; Chay Arrington; Marie F.; Jessica Lee; and Hui Gao, a fashion student at Parsons. Their outfits were complemented by make-up from Gia Moscioni in bold reds, sparkly silvers and sharp blacks; and a hair collaboration between Amesha Designs and Crowned by Kylie, who installed exaggerated, long braids on the models.
View this post on Instagram
"Shout out to us working again, shout out to having the opportunity to do this. That's what this event is about. Having the opportunity to be able to think about doing something like this," says Babyxsosa. After the finale, guests enjoyed a brief cocktail hour with music by LEYA, an avant-garde duo with harpist Marilu Donovan and violinist Adam Markiewicz. Other stylish guests included model Aaron Philip, artist Kembra Pfahler and even Babyxsosa's dad, who was spotted in True Religion jeans. Ceyenne Doroshow, Founder and Executive Director of G.L.I.T.S., said that her favorite look was an icy, all-white look with a fur-lined hood and silver sneaker heels.
The event concluded with charcuterie boards and two summery cakes from cakes4sport: a pistachio cake with lemon curd and vanilla cardamom buttercream and a coconut lime cake with mango passionfruit jam coconut buttercream. Outside, everyone who worked on the presentation posed for a group photo with Babyxsosa. Reflecting on the event's natural alignment with G.L.I.T.S., Babyxsosa says, "I love all of my fans, anyone that listens to my music, regardless of what orientation or gender they are. I love them, you know?"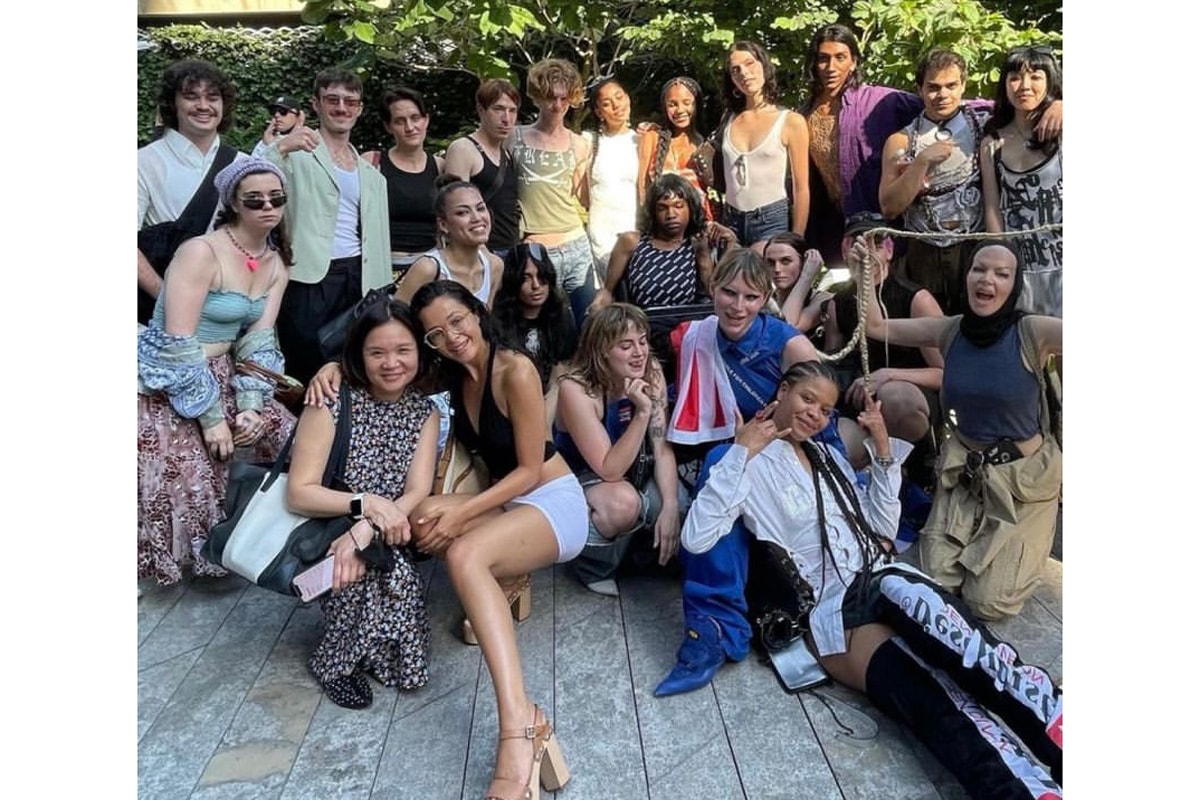 To learn more about G.L.I.T.S., head to the organization's website to learn more. Fans can find music from Babyxsosa on Spotify and music from Anonymous Club on Bandcamp.
For more fashion news, explore the new FW 2021 collection from Martine Rose.