VERYRARE Serves a Dose of Nostalgia For Debut Collection
Welcoming you to the lifestyle by offering a unique customer experience with every purchase.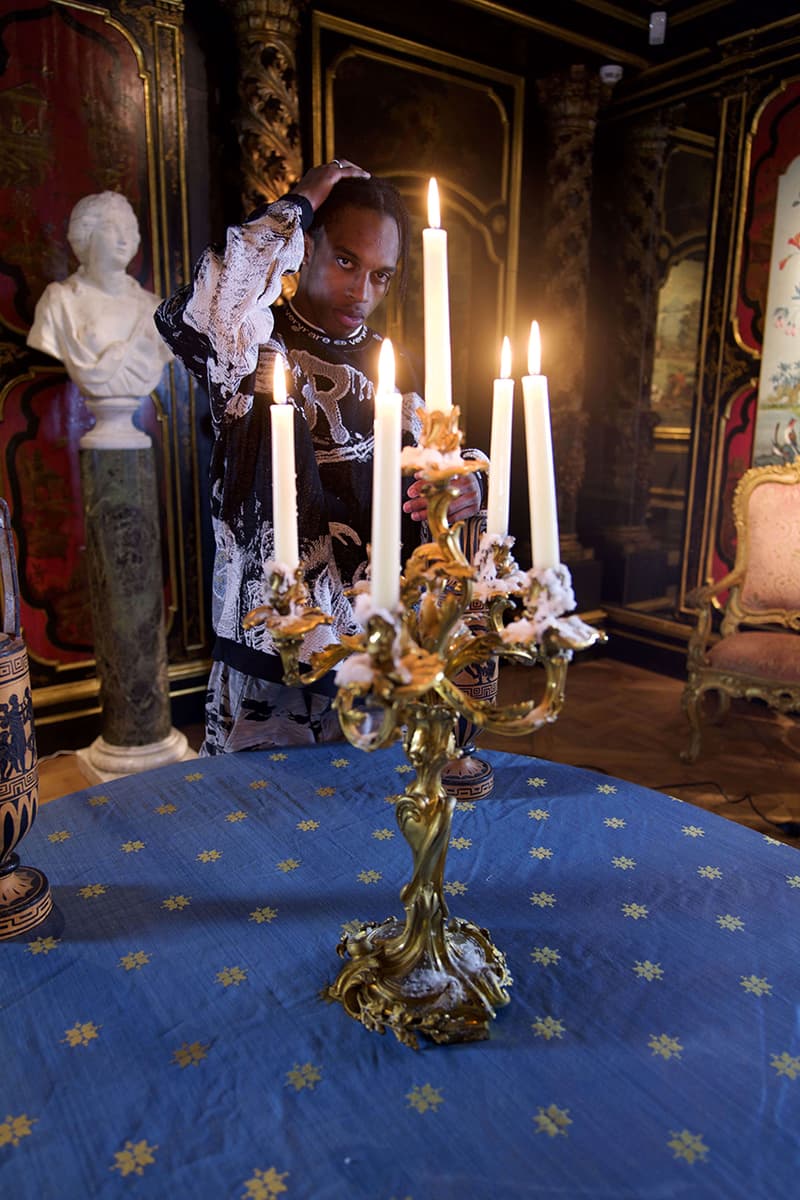 1 of 6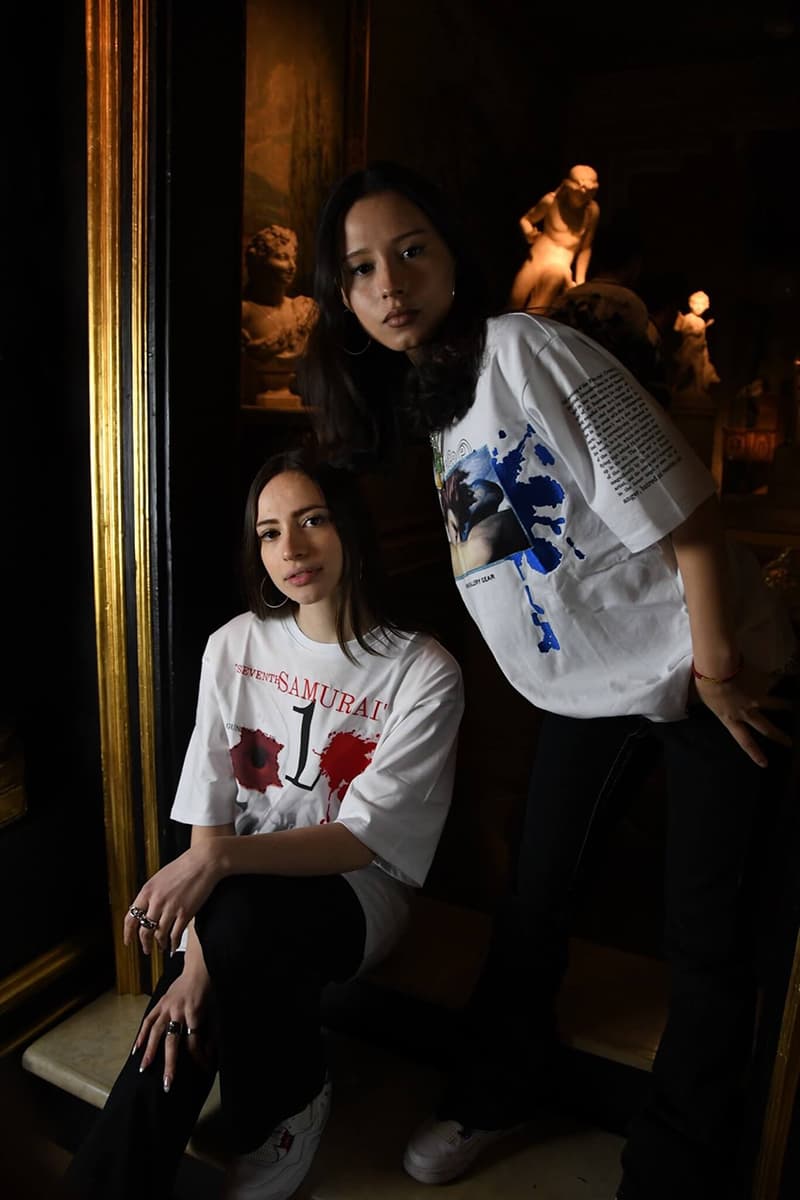 2 of 6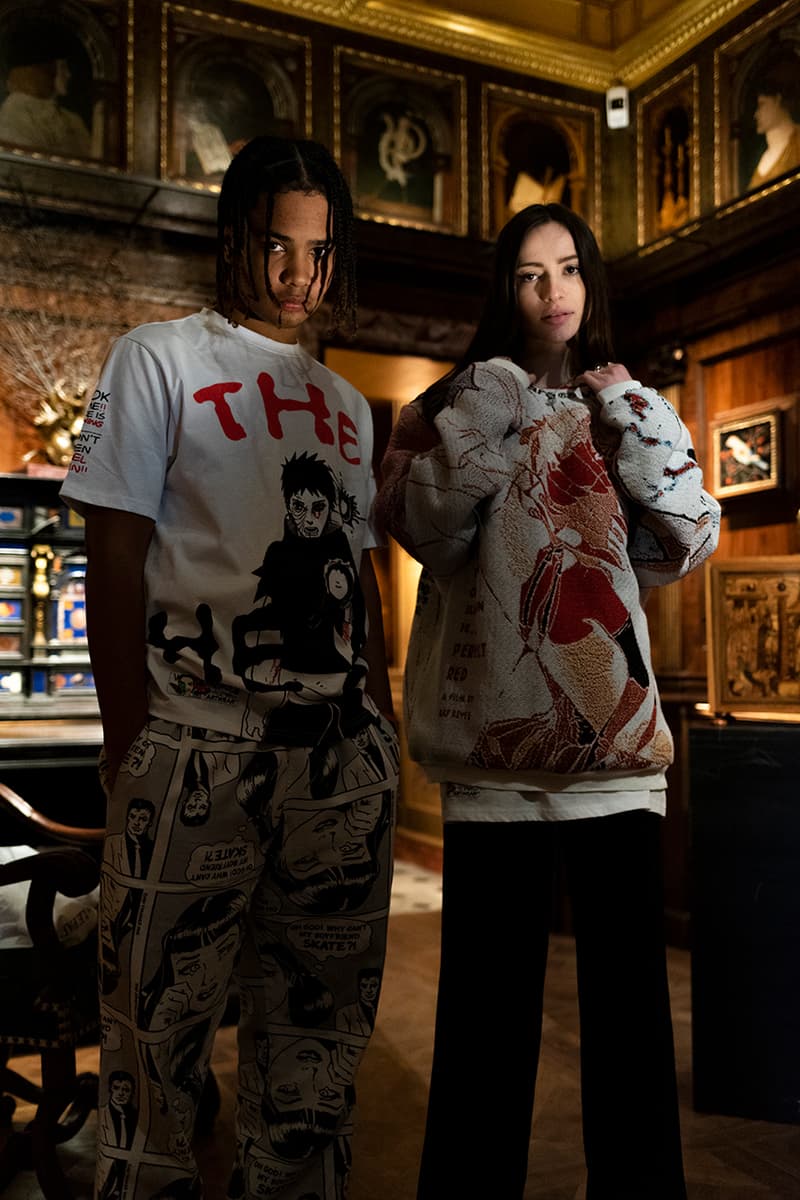 3 of 6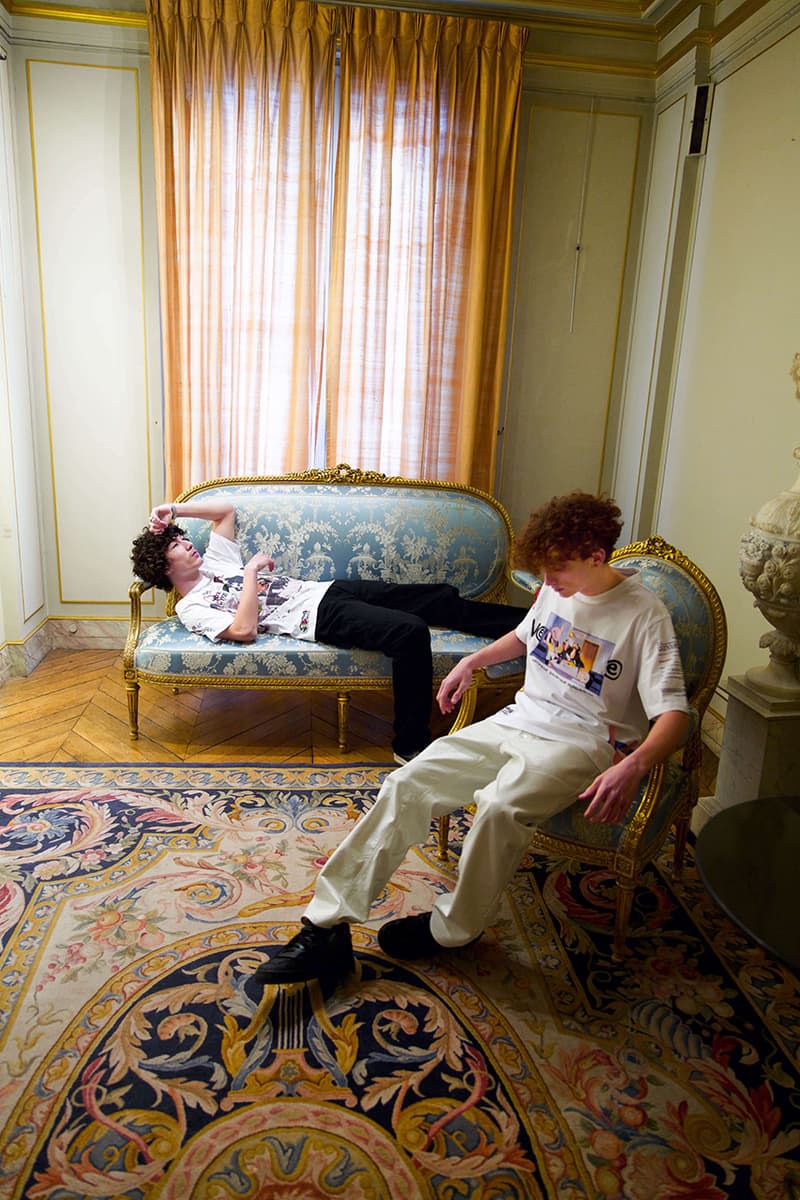 4 of 6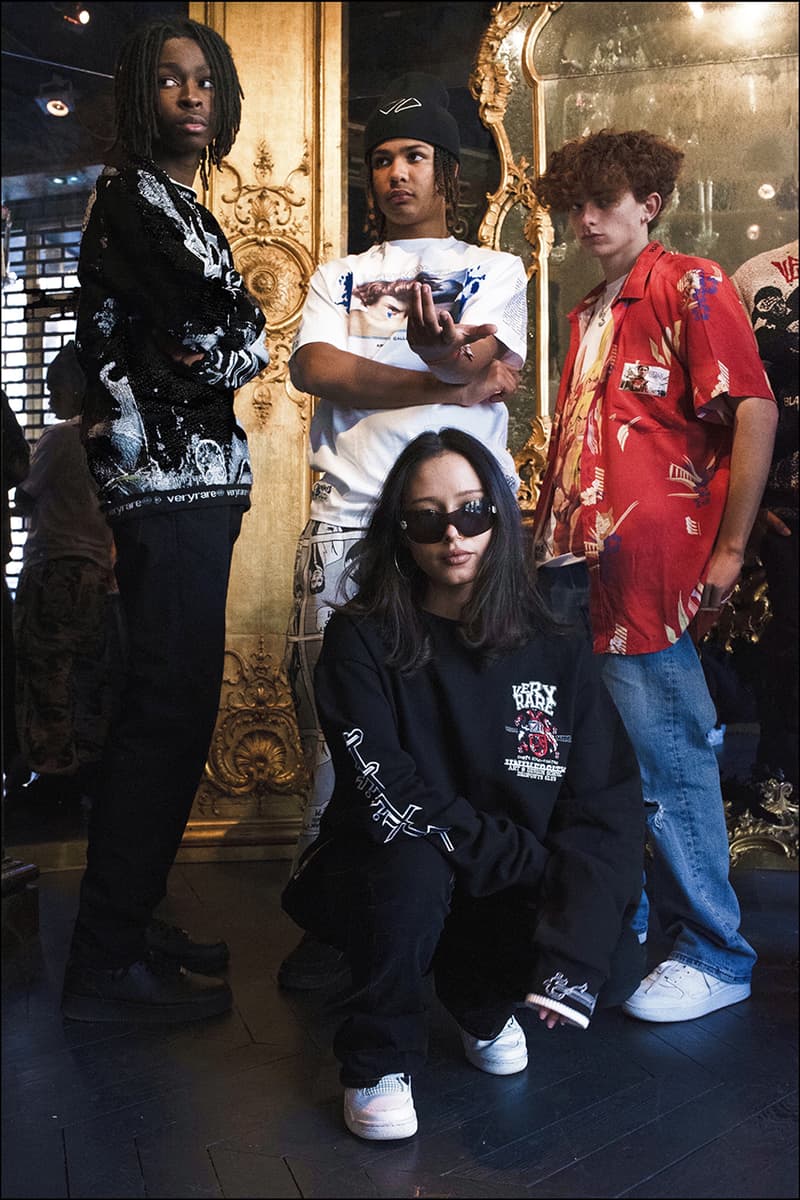 5 of 6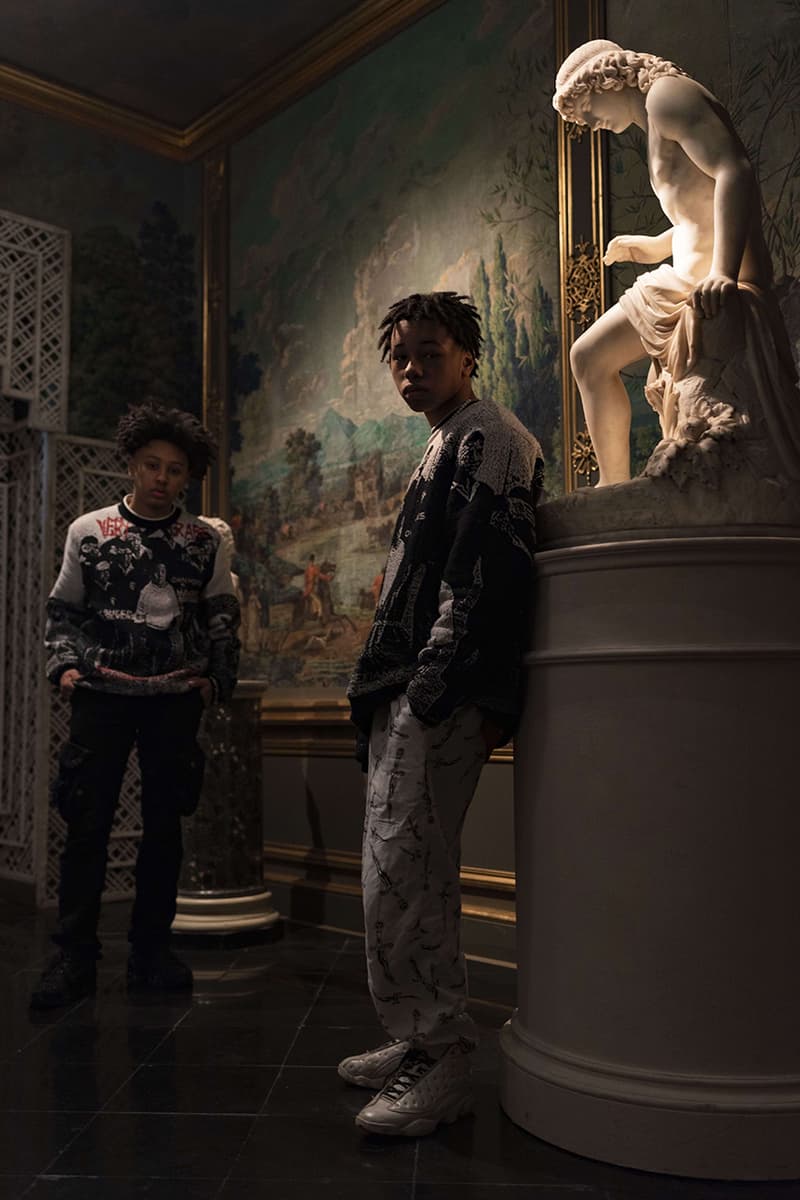 6 of 6
VERYRARE introduces its first-ever collection for Spring/Summer 2021 titled "Lullaby". Exploring the intersection between art, culture and fashion, Paris and London-based designer Raf Reyes channels his personal passions into ready-to-wear garments.
Being an artist-in-residence at the Galerie Gismondi with work exhibited in a number of galleries including the CADAF art fair as well as Salvatore Ferragamo's Paris flagship store, the 23-year old designer launched VERYRARE in 2020. Finding motivation within the lockdown restrictions, Reyes aimed to experiment with his designs, deciding to transfer his artwork onto clothes aptly titling his aesthetic "artwear" — a luxury alternative to fast fashion.
Bridging the gap between the worlds of contemporary fashion and museum art, the collection features a selection of statement garments including T-shirts, crewnecks and extended-peak caps amongst homeware pieces such as candles. Paying tribute to the iconography of a wide range of subcultures and sur-cultures, merging the past and present, "Lullaby" adopts bold graphics and Reyes' signature collage aesthetic constructed through a future-meets-retro lens using relaxed silhouettes, halftone prints and colorful embroidery.
1 of 13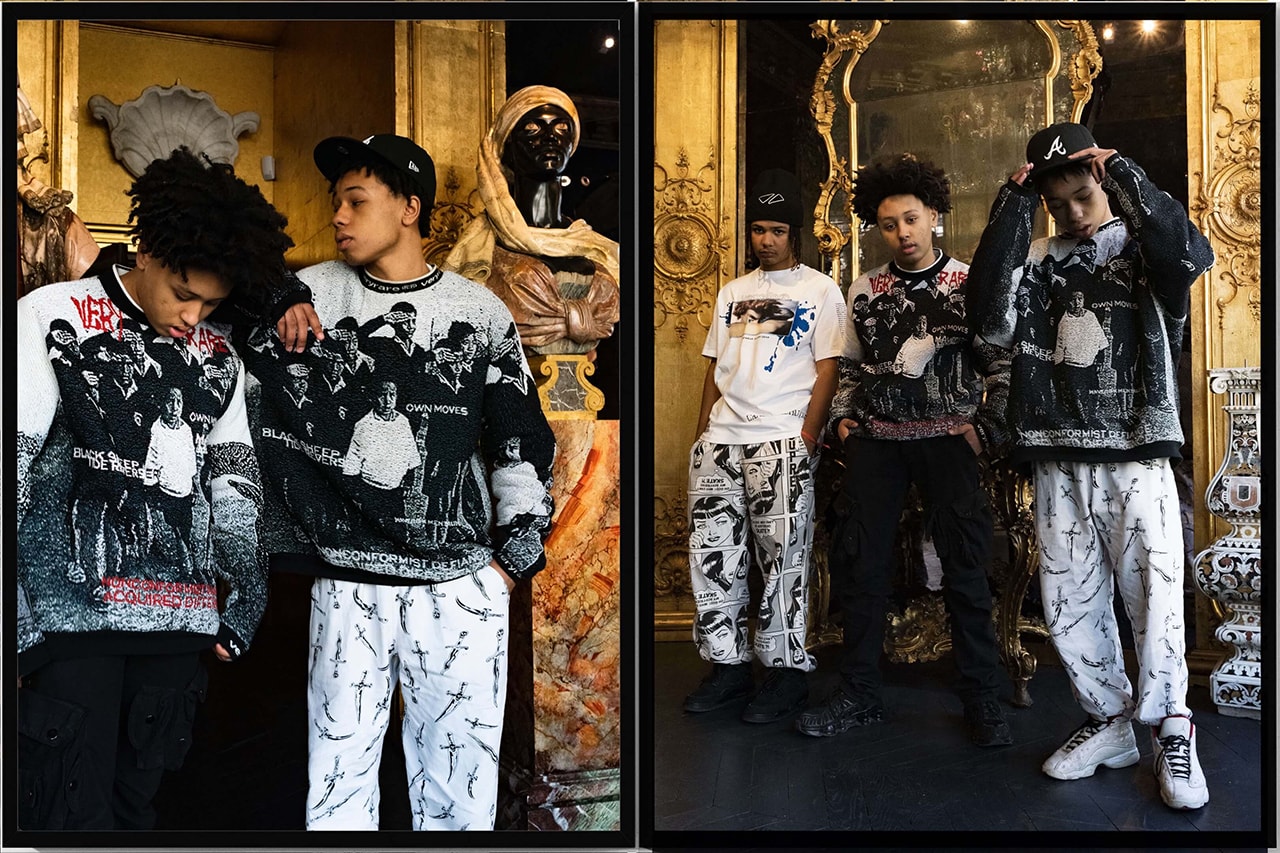 2 of 13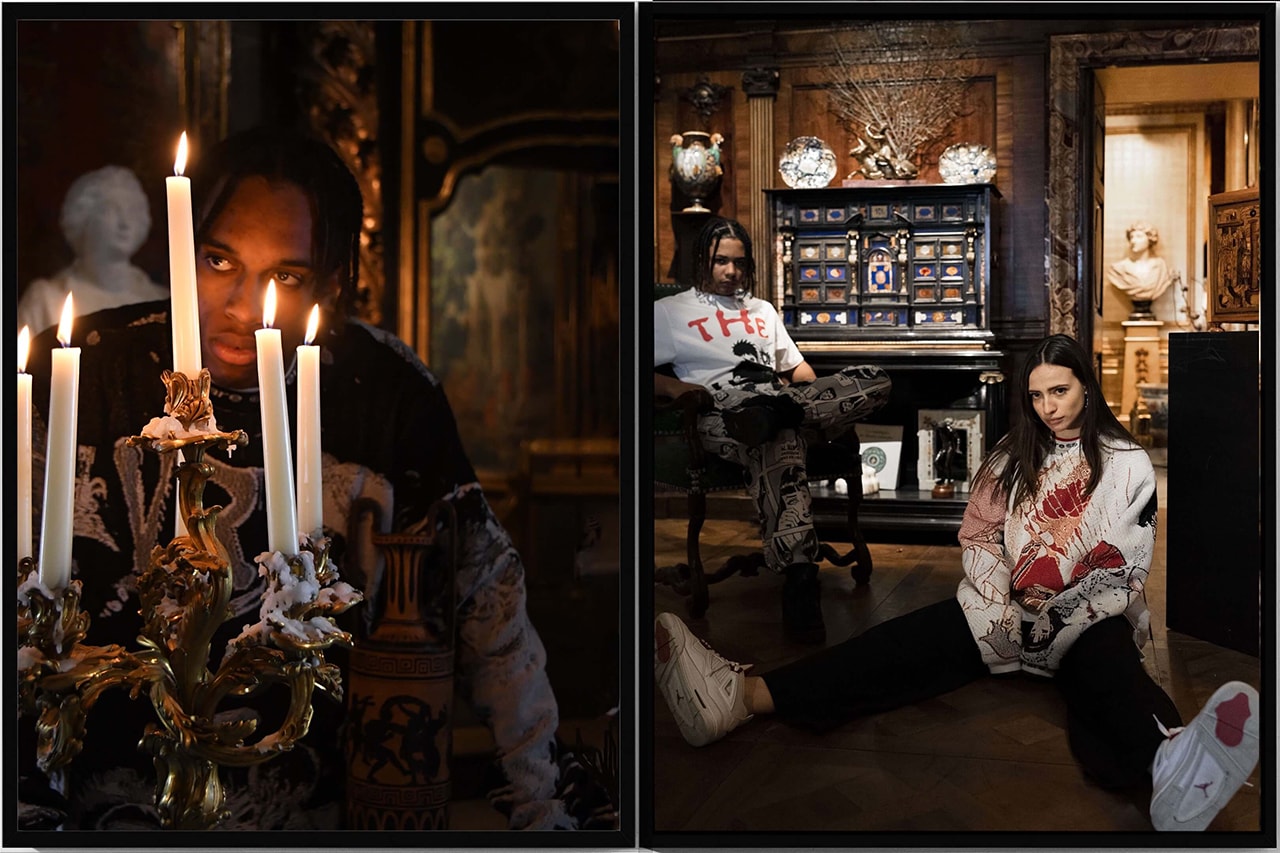 3 of 13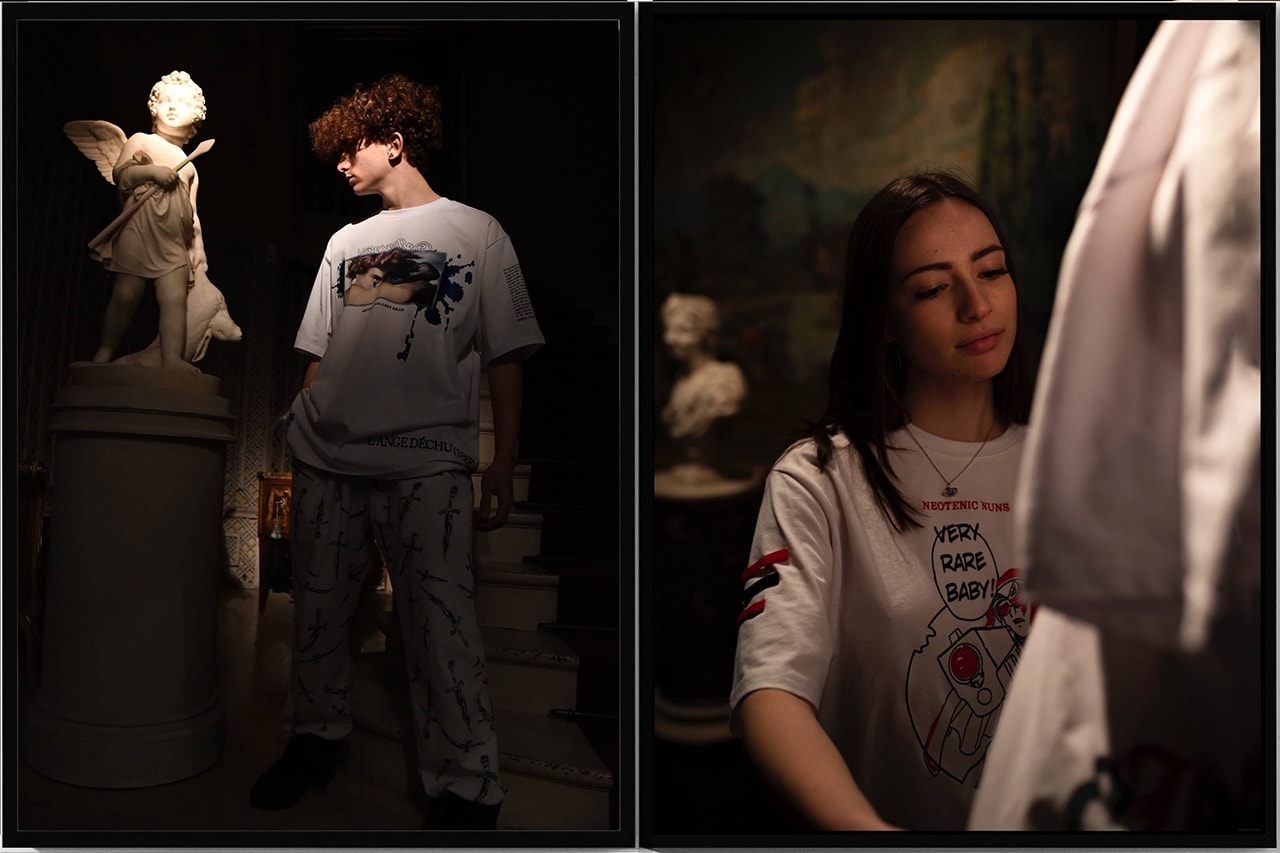 4 of 13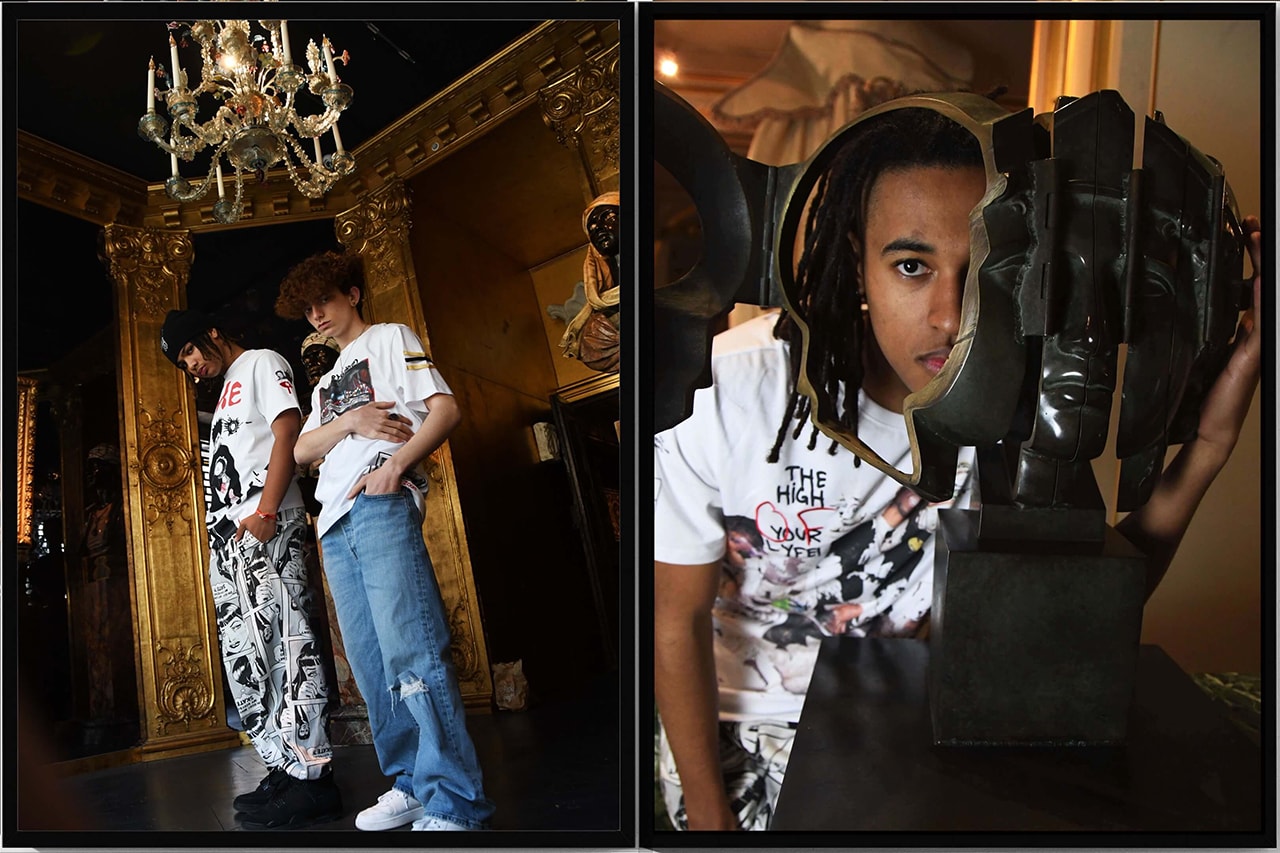 5 of 13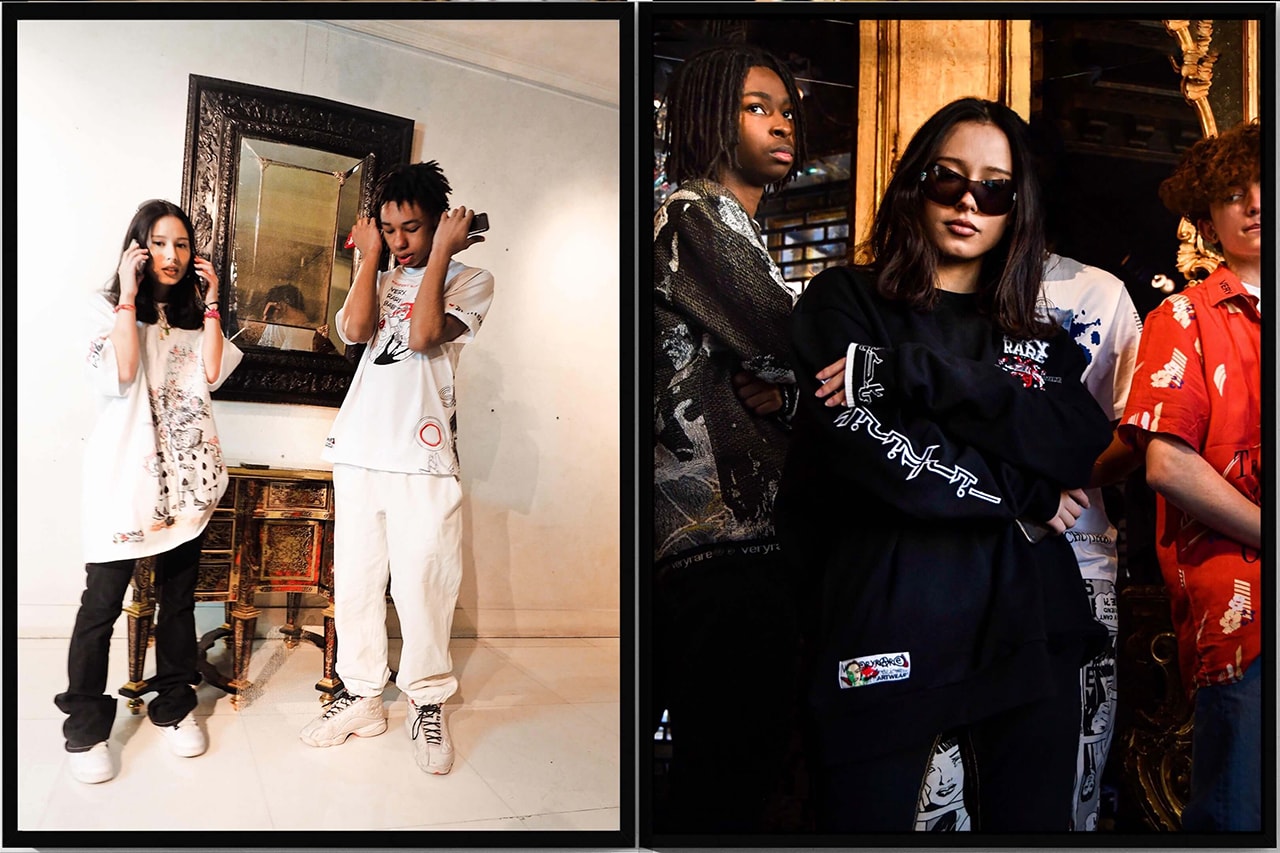 6 of 13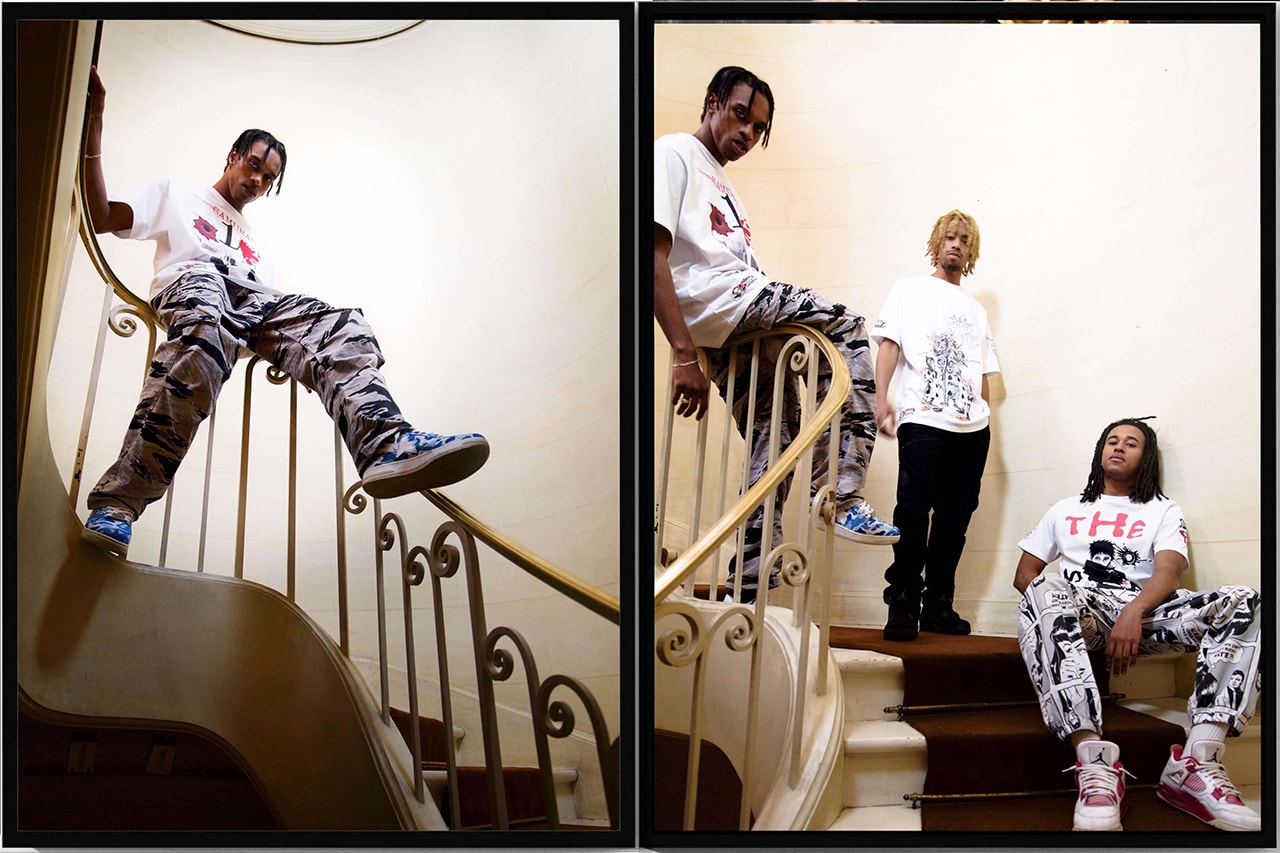 7 of 13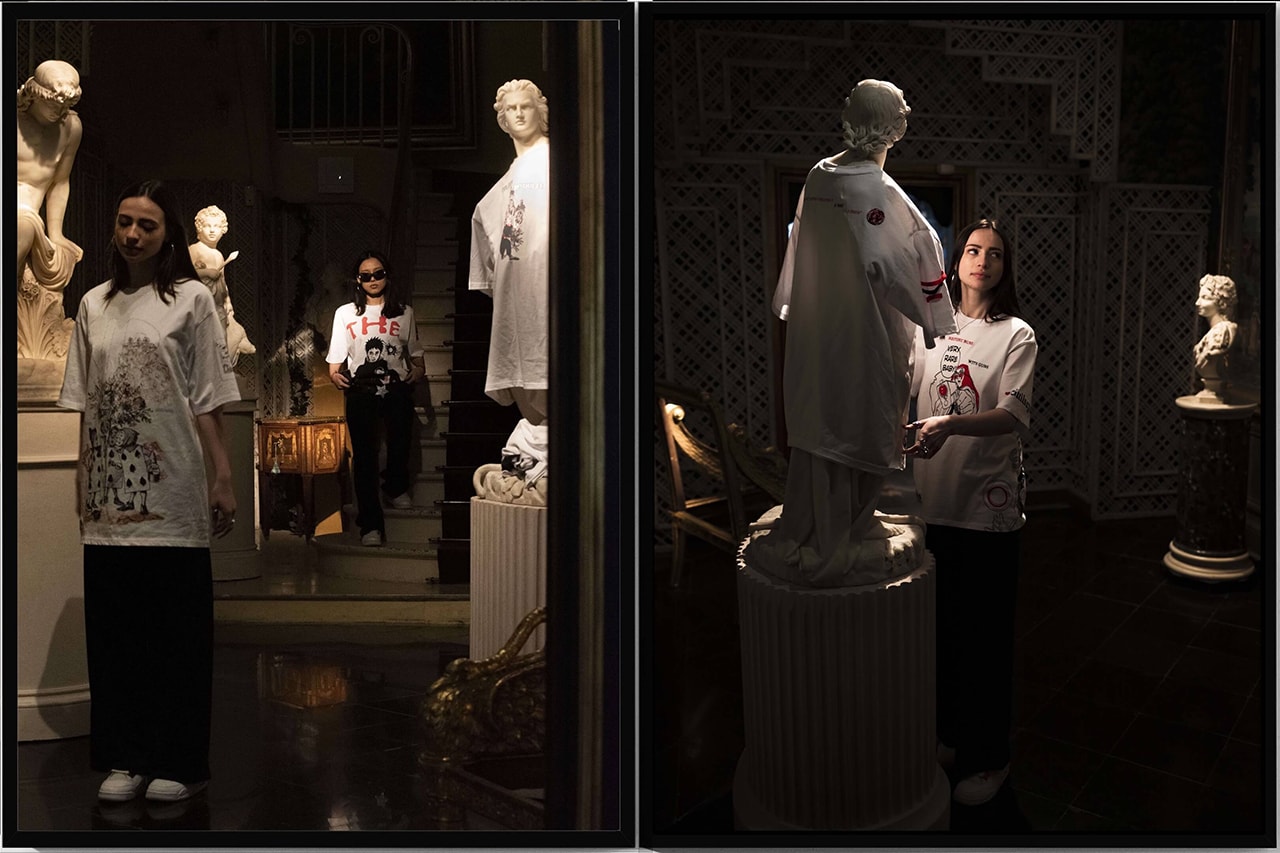 8 of 13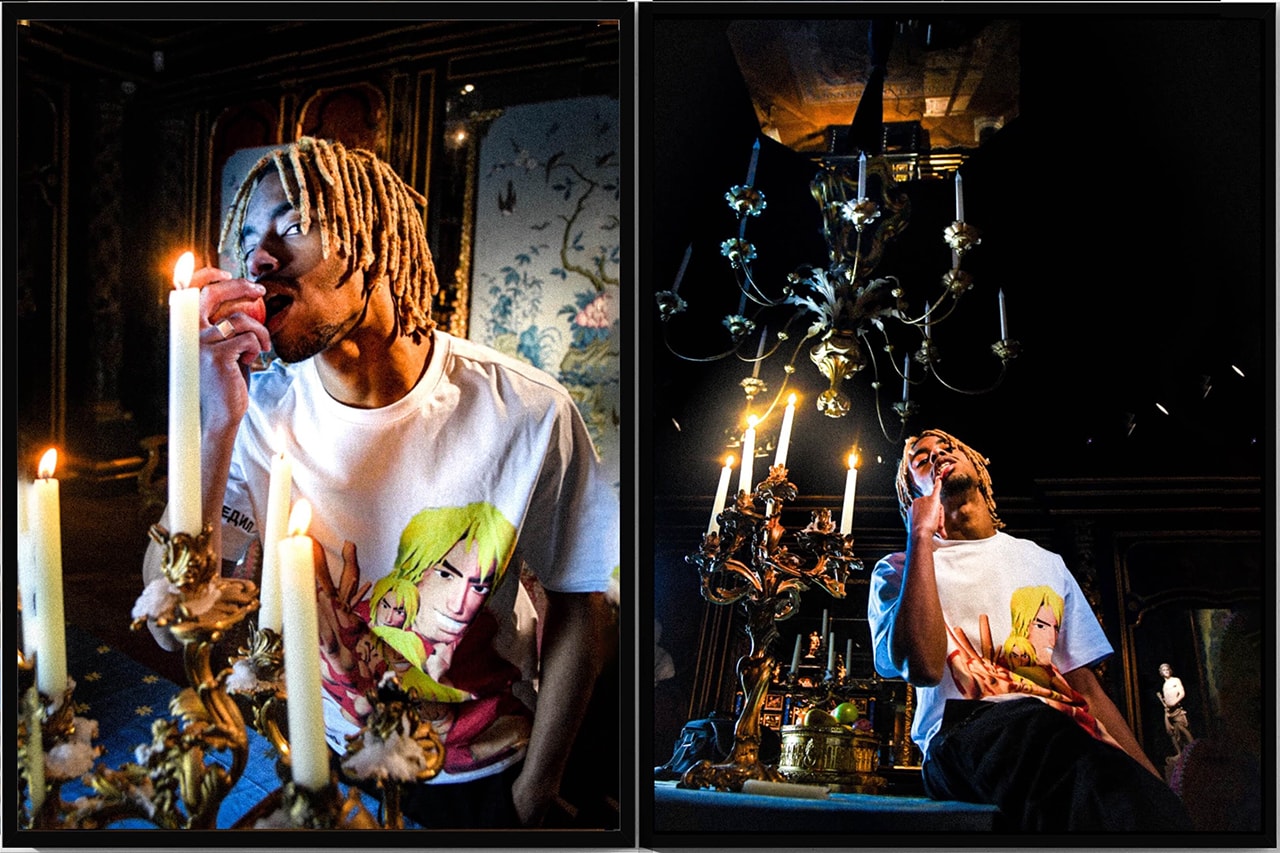 9 of 13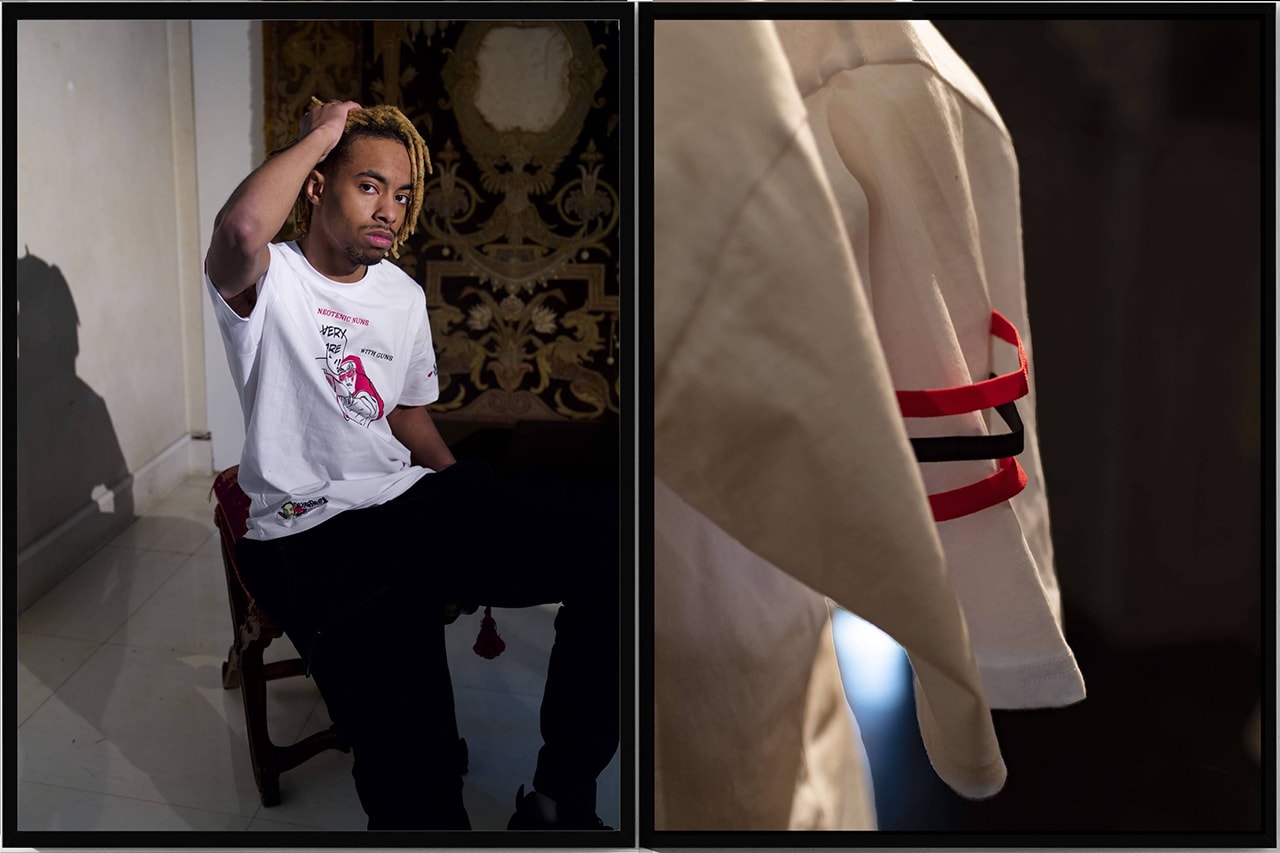 10 of 13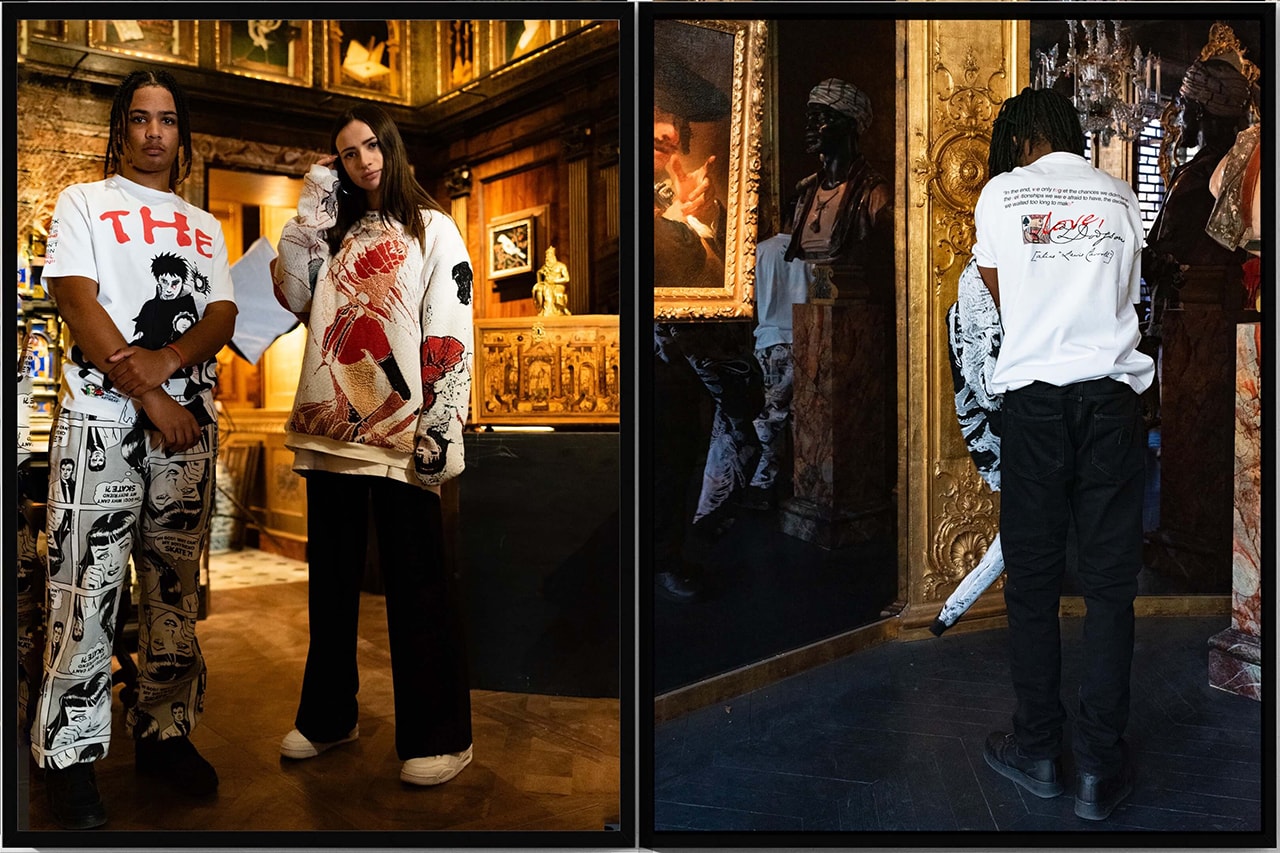 11 of 13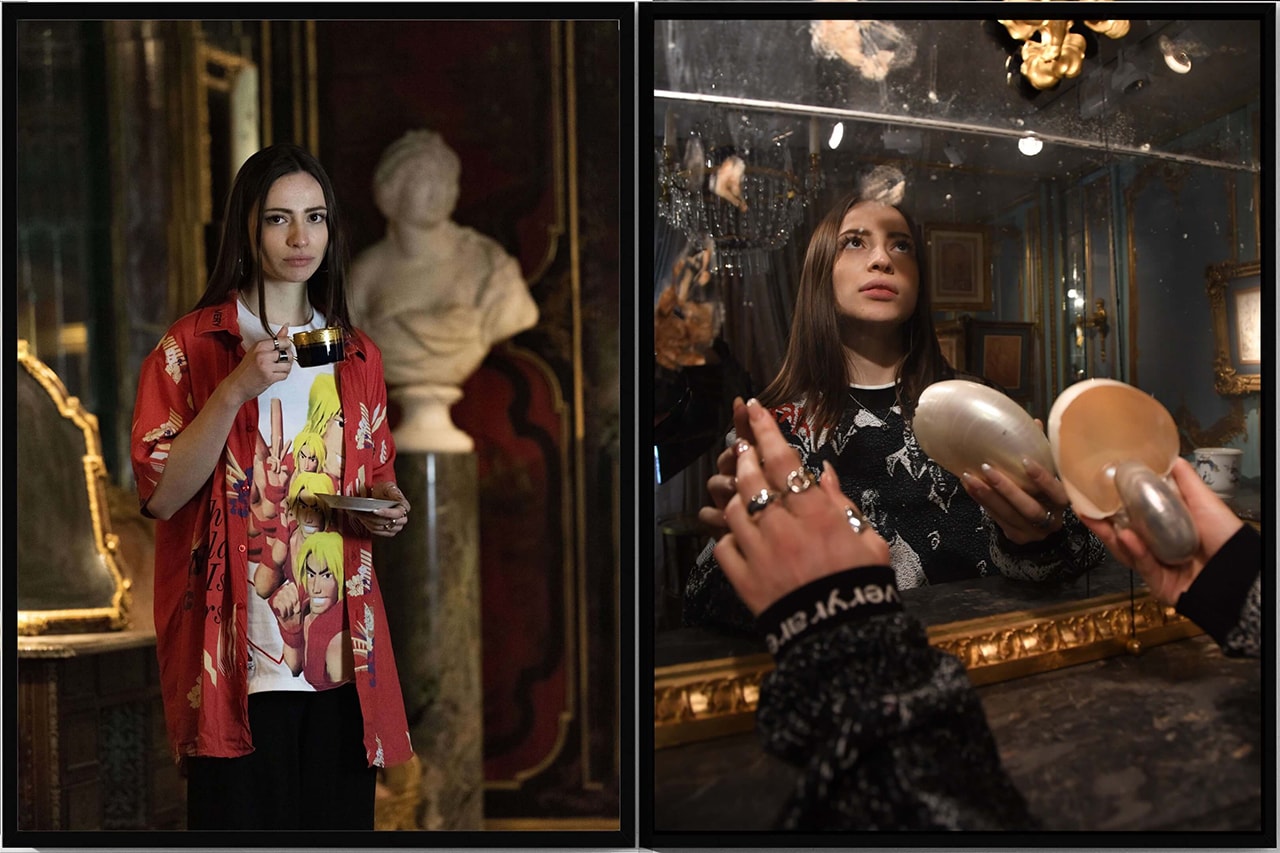 12 of 13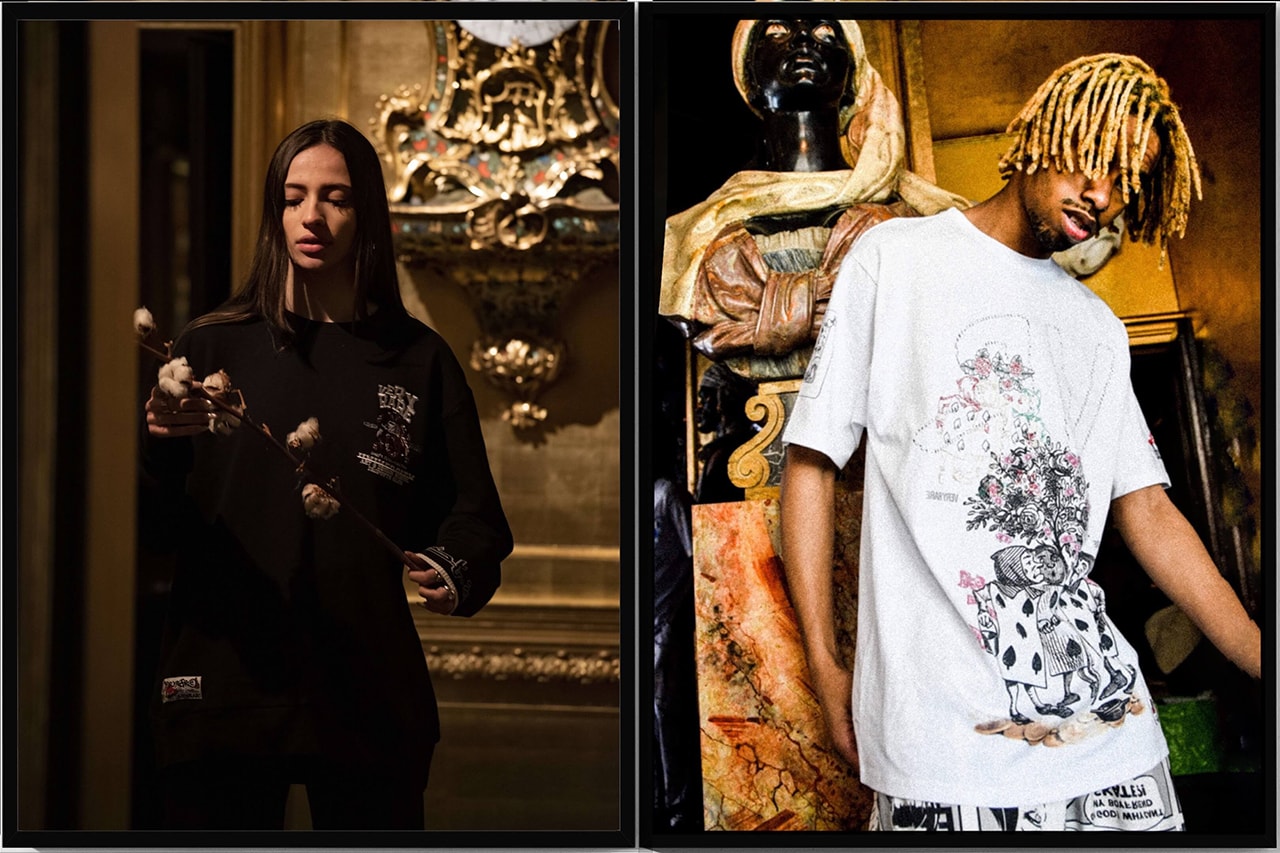 13 of 13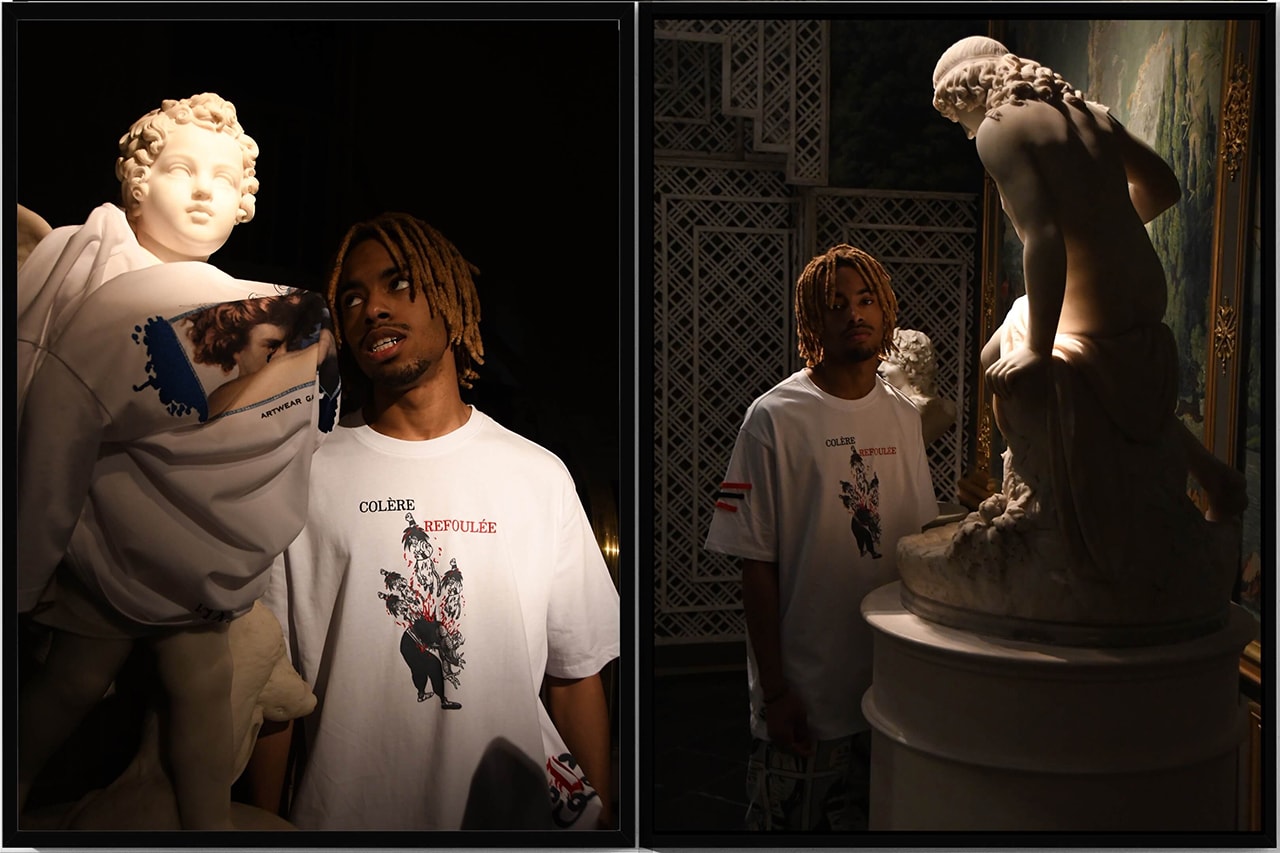 From the "Black Sheep" collage sweater to "A Girl Is A Gun: Queen of Hearts" serving pre-Y2K nostalgia-evoking designs or modernizing traditional icons with "The Last Zoom" playing on Da Vinci's "Last Supper" and "Fallen Angel" inspired by Alexandre Cabanel's powerful oil paintings contrasted with a deep message of inner-emotion — VR®® also taps into current pop culture references setting the visual tone seen on the "Die Knit" jacquard crewneck. Comprised of 100% pure and organic beeswax, the candle offerings bring this playful aesthetic to homeware items — including the Three Graces Canova and Scarface-inspired "World Is Ours" structure and a Michelangelo's David bust evolved with the times adorning a face mask.
Binding the VR®® collection's pieces together is the emotional, visual impactfulness and passion-purging aspect of catharsis. Offering a unique art-led customer experience stays at the forefront of the brand's ethos and every product is hand-numbered, arriving with a full care pack custom from A to Z welcoming you to the VERYRARE lifestyle. A pair of gloves are enclosed to handle your package with care including framed artworks offset by Raf himself, an array of goodies and a personalized certificate of authenticity assigned to the statement piece rounds off the pack, providing an intimate relationship between brand and consumer.
VERYRARE's "Lullaby" collection will be available to purchase globally from April 20 through the brand's website.