DRIVERS: Ryo Ishikawa and His 1992 Porsche 911 Turbo 964
The #FR2 founder actually compares his 911 to a Mobile Suit Gundam mech.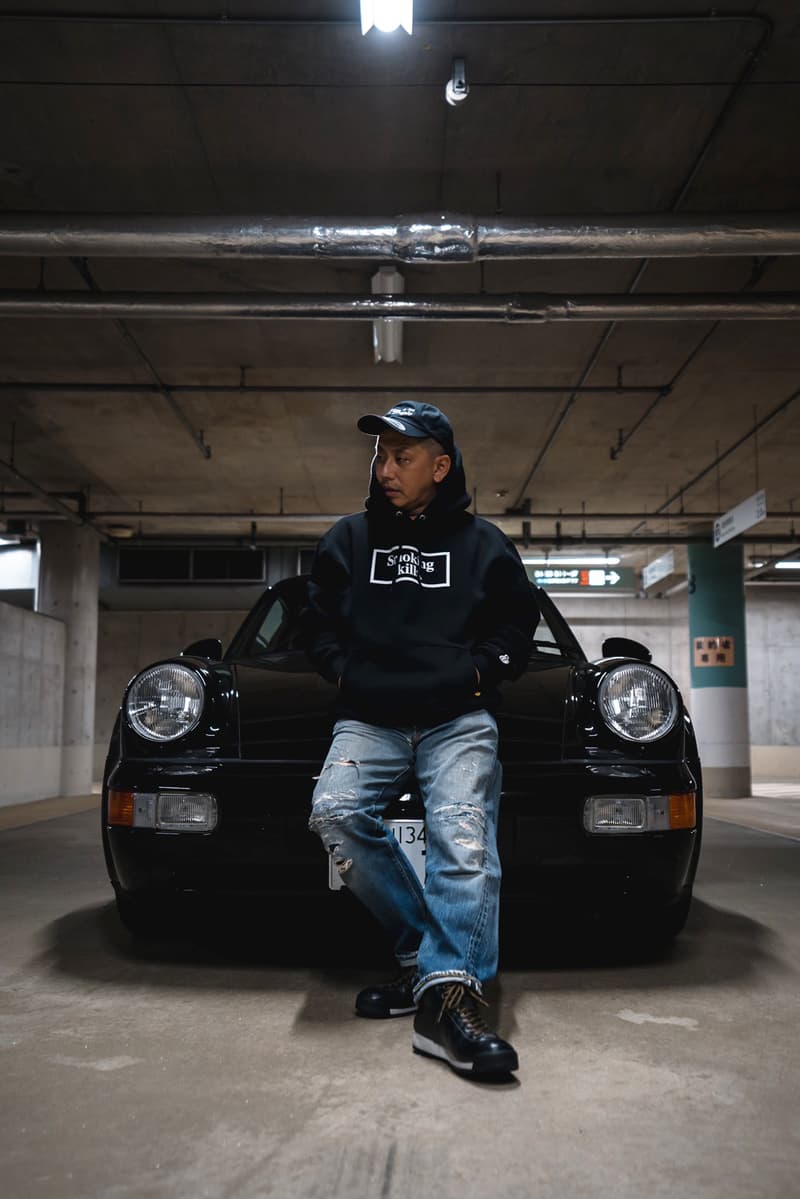 1 of 5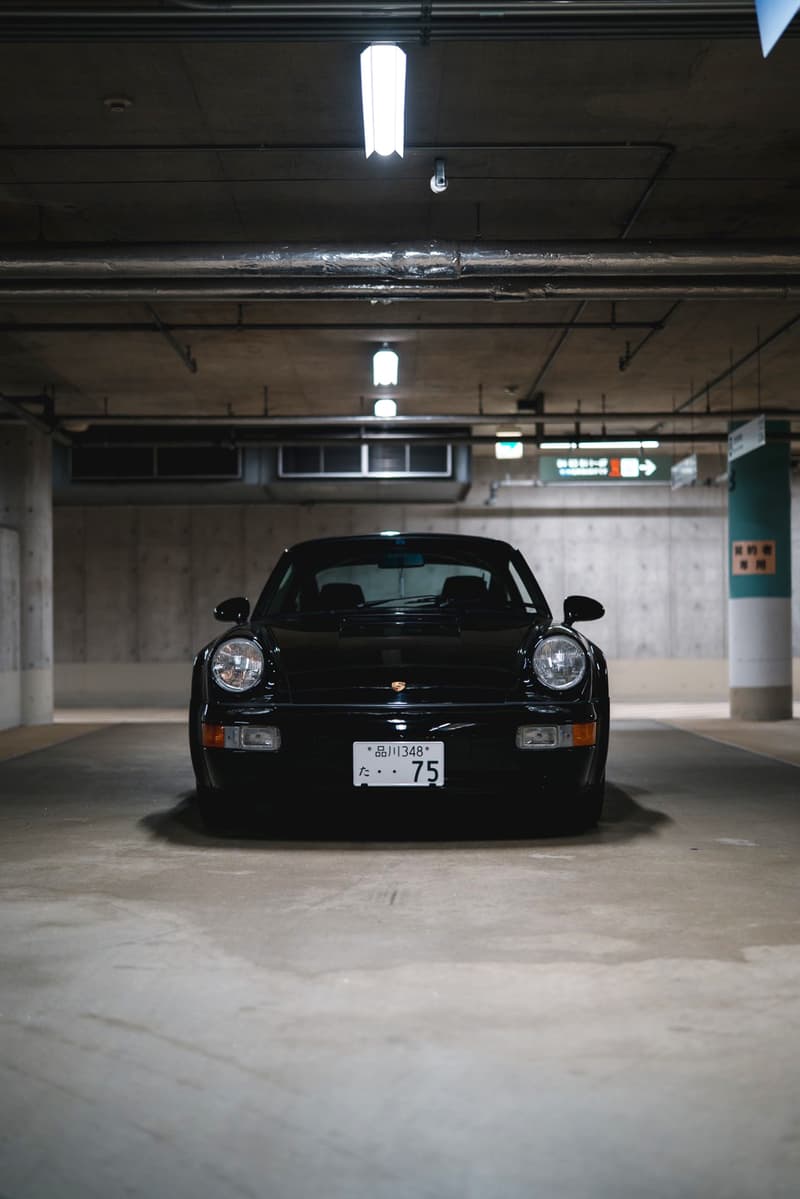 2 of 5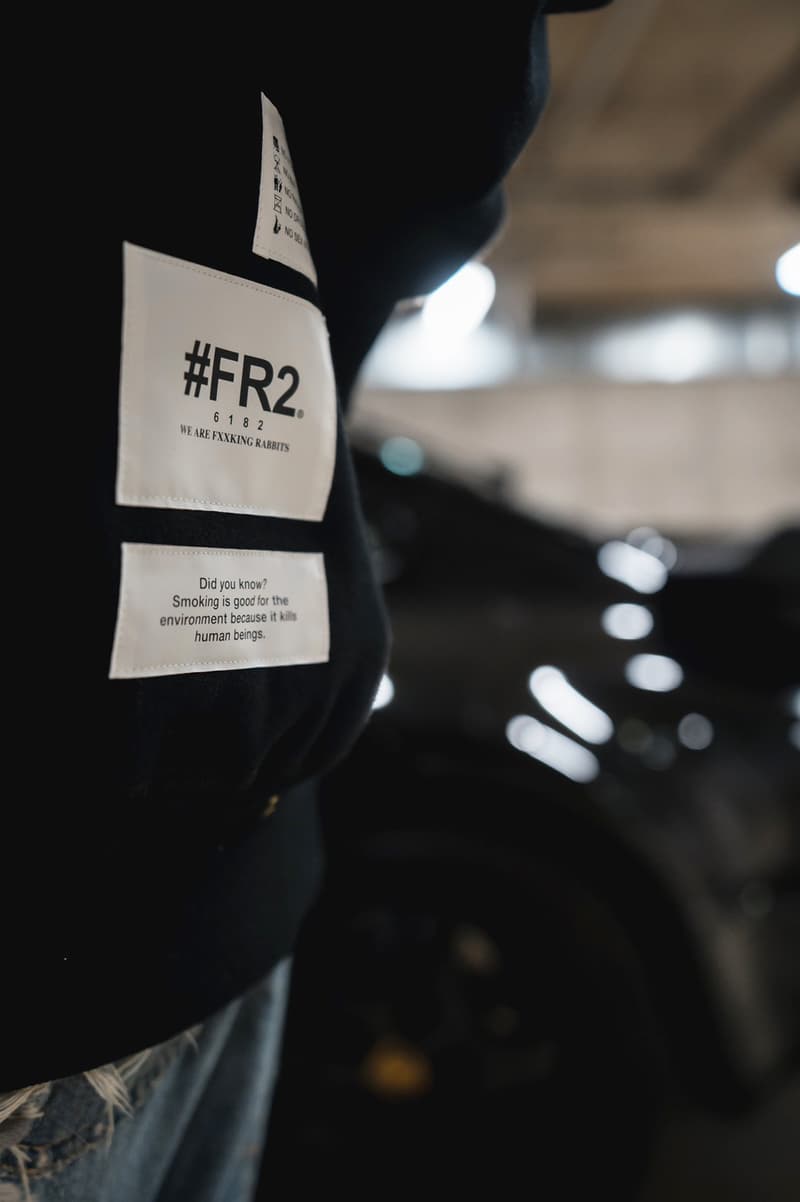 3 of 5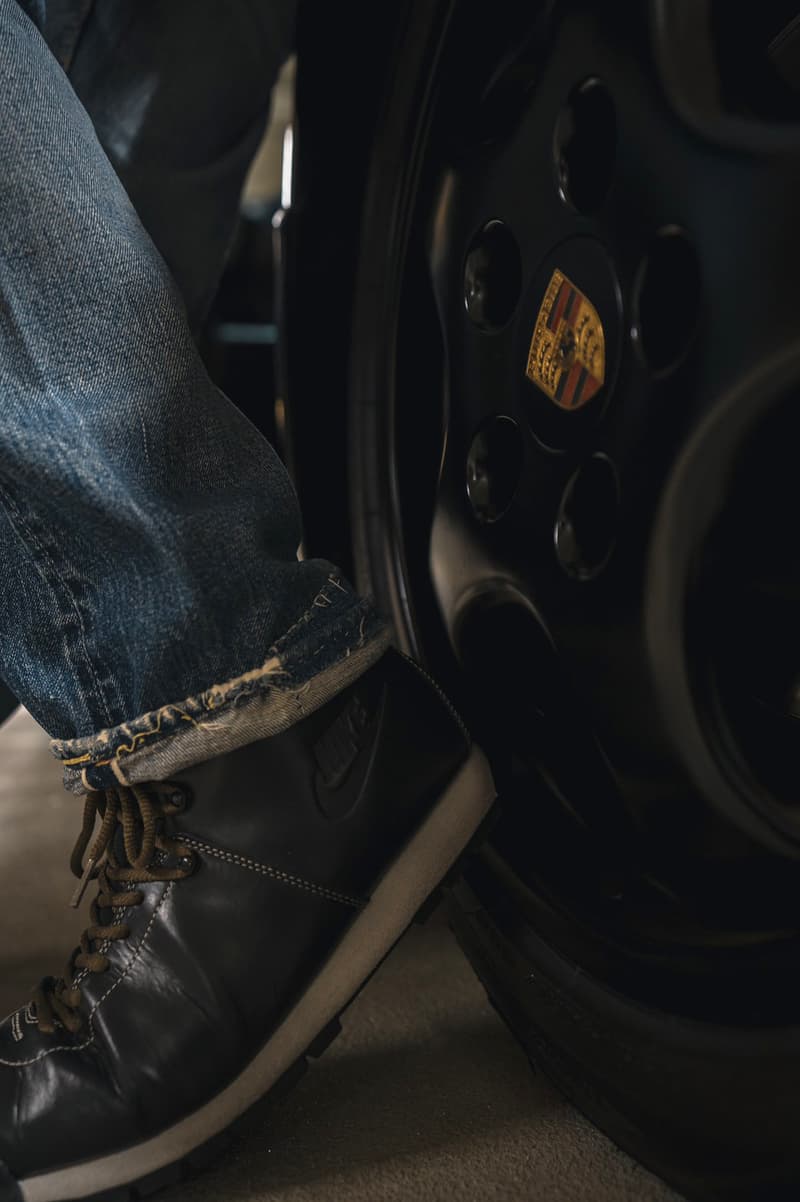 4 of 5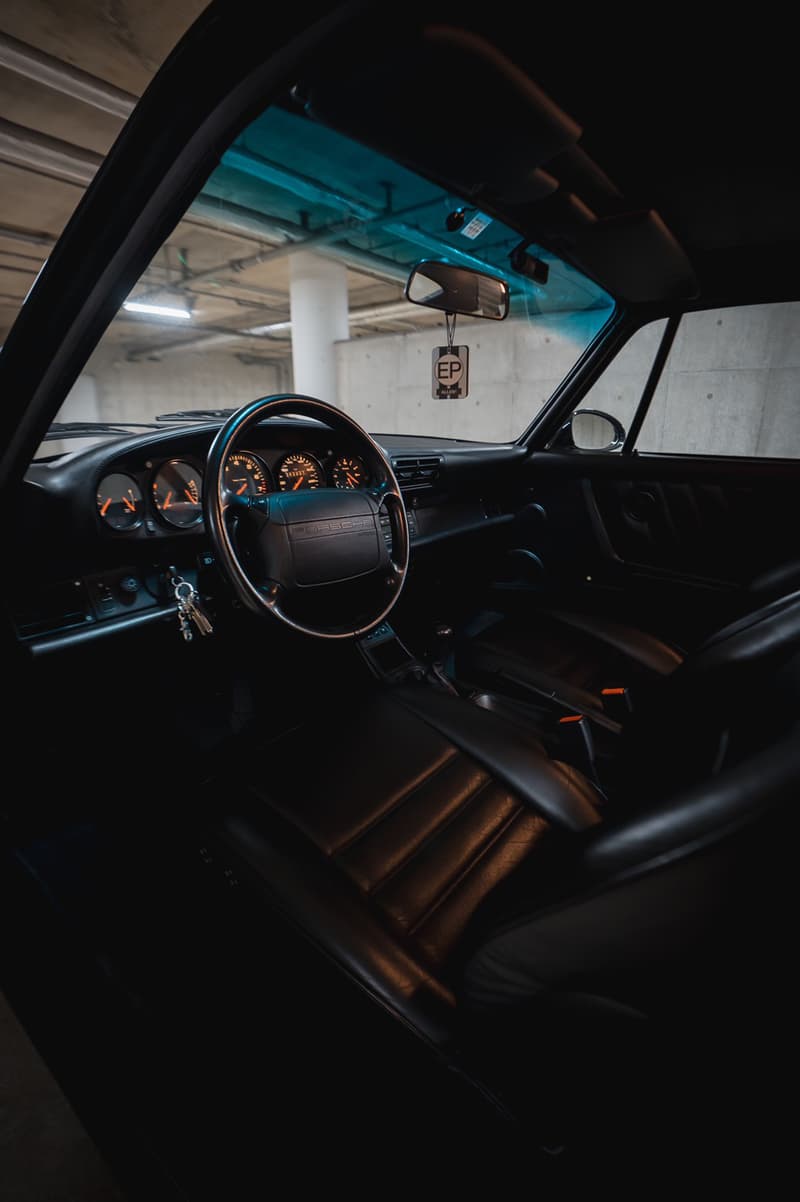 5 of 5
DRIVERS is a series highlighting influential individuals in the HYPEBEAST sphere and their passion towards all things automotive. The approach is simple: what is car culture to you, and why do you have a passion for it? Each contributor is given a chance to shine light on their personal vehicle or vehicles, and asked to remark on how they are driving culture forward, both metaphorically and literally.
---
For decades, designer Ryo Ishikawa has embraced his niche hobbies, much like an "Otaku" or "obsessive nerd" in Japanese. Ishikawa acts as head of Tokyo-based label Fxxing Rabbits, while also delving into his passion as an independent photographer, collector, consultant and industry leader for Tokyo fashion. Alongside his interests and collections ranging from anime memorabilia and watches to luxury cameras and collectibles, Ishikawa felt compelled to share with us his most prized possession: a mint condition 1992 Porsche 911 Turbo 964.
The classic air-cooled 911 is decorated black-on-black-on-black: exterior, interior, and wheels. With under 44k kilometers – slightly more than 27k miles – on the odometer, it's clear the 964 Turbo is a collector's-condition car, but Ryo explains he doesn't intend on storing it away for it to collect both value and dust. The Japanese designer continues to wax lyrical about the essence of driving, the connection between cars and mechs, and the inevitable future of electric vehicles and our need to simply embrace it.
Make, model, year of the car:
1992 Porsche 911 Type 964 Turbo.
When did you acquire it?
November of 2020.
What made you choose this car specifically?
I love the distinctive sound of air-cooled engines on Porsches. I used to ride a Porsche 930 before acquiring the 964, and got obsessed with its distinctive loud sound. Porsche is known for its rear-engine layout. You get to hear the distinctive sound from the back of 964, it makes you feel that the powerful air-cooled engine is literally pushing you forward and I love that feeling. It thrills me every time I'm behind the wheel.
Also, I love a car with a five-speed manual stick transmission because I enjoy the direct connection between the driver and the car – being united as one.
I love driving cars and I love riding motorcycles my entire life. I love robots/machines and I love to play with robots/machines as well, because I grew up watching the anime called Mobile Suit Gundam. I always dreamed of riding/operating those mobile suits, especially Zaku, and it came true when I started riding motorcycles.
It's the incredible feeling of power and control when you shift into gears and let the clutch out. You have direct and perfect control over how you want to engage the engine as you move your foot. It is truly satisfying to function those robots/machines.
What is the main purpose for this car for you?
To me, cars are the symbols of my personal freedom. I grew up in the countryside of Japan and I didn't have many options to get to see and feel within a limited area, especially in my youth. That's why I always wanted motorcycles and cars to take me out of where I was, and I always wanted freedom to go after something I've never seen or experienced.
A car is truly encouraging and empowering. It gives me a sense that from behind the wheel you take control of not only the car but also your destiny. Of course I love motorcycles [too], but a car gives you a personal space under the roof and you can enjoy freedom in your own peaceful space.
"A car is truly encouraging and empowering. It gives me a sense that from behind the wheel you take control of not only the car but also your destiny."
What has been done with this car? Where has it gone?
I just bought the car so all the joy and excitement are coming soon. Now I ride the 964 alone on Tokyo metro expressways during midnight and it helps me to relax a lot. I [also] love washing the car. I often go out to wash the car during midnight alone and it gives me a chance to enjoy my own quality time.
Any details? Modifications? Changes?
I painted the wheels in black – they used to be silver. I used to hate huge rear wings on a car because I thought they were ugly, but this 964 changed my perspective and now I love the huge wing on it. I love the glamorous shape especially in the rear and it is the embodiment of vintage craftsmanship.
I like my 964 in stock condition. This 964 is nearly 30 years old. It's not fast, it's not quiet, and it's not smooth at all when comparing with new cars in the car market, yet I'm not planning any major modifications because I love to feel the time when it was manufactured and I want to preserve it to continue to feel the past.
Nowadays it is undoubtable that newly released cars are more functional and convenient. My 964 breaks often and it needs a lot of attention and care. I'm sure that newly released cars are free from worries of breaking down or troubles. But like I said, it is satisfying to have the direct connection with a car. It makes me feel a stronger bond with this 964 when I enjoy repairing it, smelling gasoline, and keeping it in great shape.
[I have] no complaints at all; I enjoy playing with this 964 as I used to enjoy playing with Mobile Suit Gundam figures. Newly released cars are all perfect and convenient. That's why I can hardly find distinctive characteristics or uniqueness because they are all perfectly crafted mechanically. On the other hand, my 964 is full of unique characteristics that you can remember and it's satisfying to be with it.
What is a car to you: aspirational achievement, functional tool, stress-reliever, etc?
[Cars are] a toy just like a Mobile Suit Gundam figure that I grew up with and shared my inspiration and joy with, … only bigger. I'm driving a car as practice for riding Mobile Suit Gundams sometime in the future.
What was your dream car growing up?
Zaku.
What have you owned before?
I got my first car, a Toyota Celica XX, when I was in high school.
The second one is a Mazda Eunos Roadstar, then a Mercedes Benz C-class station wagon, a 3rd gen Range Rover, an Aston Martin Vanquish, Audi TT, both a Mercedes S63 and G55 G-Wagon, a Porsche 997 Carrera 4S and a 997 C4S Cabriolet, another Mercedes-Benz G55, a Range Rover Evoque, a 1968 Ford Mustang, a Bentley Mulsanne, a Porsche 356, a Mercedes-Benz BRABUS G58 short wheelbase, then a Mercedes-Benz G63, a Porsche Cayenne, a Mini Clubman, a Toyota Land Cruiser 60, a 2nd gen. Range Rover, a Porsche 930, a Porsche 992, a Mercedes SL560, a Nissan Skyline GT-R R32, … the list goes on.
What would you like to have?
A vintage American muscle car, such as a 1970 Chevrolet Chevelle SS39 – the one John Wick rides. Then, eventually a Zaku.
What is the future of the automotive industry? Car culture?
I enjoy riding my 964. Transporting from here to there is not the only purpose to drive a car. Enjoying the scenery through car windows, listening to music inside a car while driving, getting out of a car in the middle of nowhere and taking a photo… driving a car is an event and gives you a lot of pleasant encounters.
On the other side, saving the earth is essential. We do not stop innovation. We cannot go against the flow and change of the times. An EV is getting popular and there is no doubt that an EV will be the standard for the upcoming future for sure. In the future, mega tech companies will create a smart city and get the entire city under perfect control where there would be no car accidents or we might not [even] drive [our own] cars. However, there is no point discussing whether it's fun or [if] you can enjoy freedom because that's the future we will live in for sure.
But I'm not pessimistic about it at all or I would not miss the times I live now because there will always be something that thrills you, that inspires you, that motivates you to move forward. I would like to enjoy what I can do for now, and then I will always find a way to enjoy in the flow of the times.