UPDATE: European Super League "Cannot Proceed"
Just two days after proposals were announced.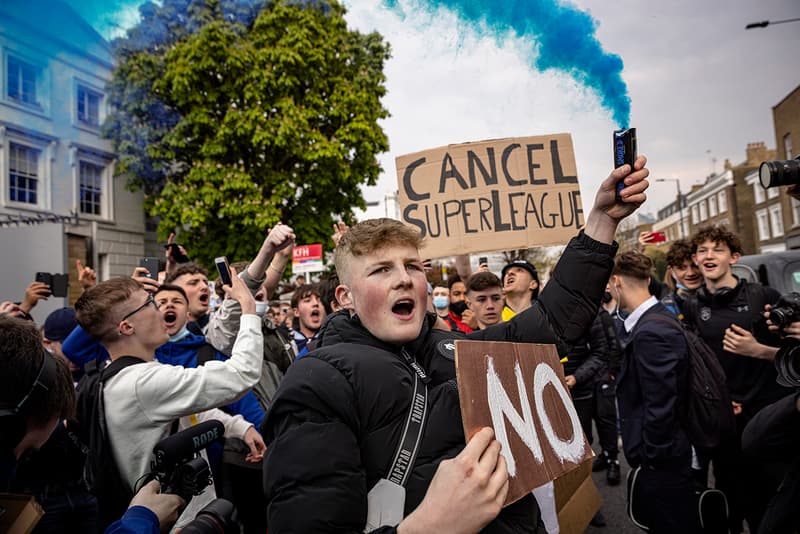 UPDATE: (April 21, 2021): Andrea Agnelli, the chairman of Juventus and a key architect of the European Super League, has admitted that the competition can no longer proceed. Responding to a question from Reuters about if the project could move forward, Agnelli said, "To be frank and honest no, evidently that is not the case."
Agnelli added that he was still "convinced of the beauty of that project," although admitted defeat, saying, "I don't think that that project is now still up and running."
The announcement comes after the league's sudden collapse, as all six Premier League clubs withdrew as founding members while Inter Milan also stated that they intended to leave. This left just five clubs involved: Real Madrid, Barcelona, Atletico Madrid, AC Milan and Juventus. In a volatile evening activity, Manchester United chairman Ed Woodward announced his resignation, while rumors circulated that Agnelli himself had stepped down, although this was denied by Juventus.
BREAKING: European Super League founder and Juventus chairman Andrea Agnelli has revealed that the league can longer go ahead after six English clubs withdrew.

— Sky Sports News (@SkySportsNews) April 21, 2021
---
ORIGINAL STORY (April 21, 2021): After protests across the country, condemnation from players and politicians and the threat of legal challenges, all six Premier League teams have withdrawn from the proposed European Super League, the BBC reports. It's likely that the controversial collective is likely to be canceled following the English teams' departure, especially considering that they made up half of the dozen cohorts that planned the debacle.
The Super League — which had been announced on April 18 by 12 international clubs — began to look shaky after Chelsea became the first club to pull out. Manchester City also withdrew from the tournament just two days after it was announced, although it cited legal reasons as reason to avoid giving comment. Arsenal, Liverpool, Manchester United and Tottenham have since followed suit
Supporters' groups, players and managers, all of whom had criticized the plans and spoken out against the lack of involvement, cited the collapse as a victory. Politicians had also acted to shut down the league, as British Prime Minister Boris Johnson promising to drop a "legislative bomb" on the would-be proposals.
The ramifications to the presumably failed Super League will be felt for a long time, with the first shockwaves felt by one of the leaders of the breakaway movement, Juventus president Andrea Agnelli, who resigned from his position late on April 19. Manchester United executive vice-chairman Ed Woodward has also announced he is stepping down at the end of 2021, although this is not confirmed to be related to the European Super League.
For more on the European Super League, take a look at some of the strongest opposition to the plans.