Football Reacts to "European Super League" Plans
The announcement has been widely criticized by those involved with the game.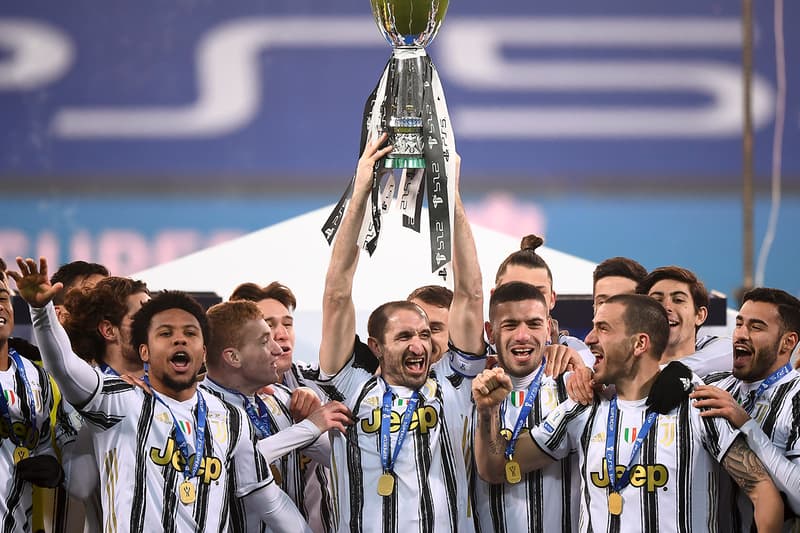 After news emerged last night that 12 major football teams have formed the "European Super League," the world of football is up in arms about the development. While each of the clubs — based in England, Spain and Italy — see the financial benefit of joining the new competition, former players, supporters groups and politicians have all been quick to question the teams' motiations and decry the "greed" they believe is at the heart of the plan.
Some of the loudest voices speaking out against the plans have been former players, including Manchester United's ex-captain Gary Neville, long-standing Liverpool defender Jamie Carragher and Arsenal legend Ian Wright. These names have been joined by representatives of each club's fans, who have accused club owners of betrayal and declared the "death" of their clubs. Take a look below at some of the strongest reactions to the news, from across the world of football and beyond.
— Marcus Rashford MBE (@MarcusRashford) April 20, 2021
Absolutely shameful @Arsenal https://t.co/p0q9a7wLY2 pic.twitter.com/lLzSf5i0wJ

— Ian Wright (@IanWright0) April 19, 2021
This lot think they can sweep up £300m more each season than the other teams and then wander back on a Saturday and play with that advantage in the PL . Deduct points , fine heavily and embargo transfers. I hope they haven't bought some of the other 14 clubs. #stopthesuperleague

— Gary Neville (@GNev2) April 19, 2021
What an embarrassment we've become @LFC think of all the people who have come before us at this club who would be equally embarrassed as well. #SuperLeague https://t.co/zLxhNyeaXB

— Jamie Carragher (@Carra23) April 18, 2021
? "It's a disgrace. It's embarrassing."

Rio Ferdinand says the European Super League "goes against everything football is about" ❌ pic.twitter.com/tgUVwEDVUO

— Goal (@goal) April 19, 2021
— Ander Herrera (@AnderHerrera) April 19, 2021
Today I wake up to crazy news! ? An insult to my belief: football is happiness, freedom, passion, fans and is for everyone. This project is disgusting, not fair and I'm disappointed to see clubs I represented involved. Fight against this! ??❤️⚽️ #StopTheSuperLeague

— Lukas-Podolski.com (@Podolski10) April 19, 2021
Kids grow up dreaming to win the World Cup and the Champions League – not any Super League. The enjoyment of big games is that they only happen once or twice a year, not every week. Really hard to understand for all football fans out there…:soccer::broken_heart:

— Mesut Özil (@MesutOzil1088) April 19, 2021
The death of Arsenal as a sporting institution https://t.co/0S2UFwtkFC

— AST (@AST_arsenal) April 18, 2021
#Embarrassing as fan representatives we are appalled & completely oppose this decision. FSG have ignored fans in their relentless & greedy pursuit of money. Football is ours not theirs. Our football club is ours not theirs. We will respond fully to this statement in due course. https://t.co/vFsykEm1Qz

— Spirit of Shankly (@spiritofshankly) April 18, 2021
Furious to be honest with you. Such a brazen attempt to shield yourself from consequence, but then to portray yourself as some sort of patron of the game at the same time? It is rare too witness such brass necked cowardice.

— Carl Anka (@Ankaman616) April 18, 2021
This #ESL is shameless, ensuring these greedy Founding Clubs never miss out. This is a sham of a sporting competition and should be resisted by all who care about football. Fans will fight this. Players must fight this. Sponsors should be embarrassed to be associated with this. pic.twitter.com/WrL85BtfED

— Henry Winter (@henrywinter) April 18, 2021
What would a European Super League mean for football?

:speaking_head_in_silhouette: "It just shows that the owners of the big six clubs do not care about the supporters. They don't care about the tradition, the history, or the passion of the fans and the clubs."

In full :arrow_heading_down: #bbcfootball

— Match of the Day (@BBCMOTD) April 18, 2021
Arsene Wenger saw it coming :crystal_ball: pic.twitter.com/XzVL1ua4sS

— ESPN FC (@ESPNFC) April 19, 2021
The clubs involved must answer to their fans and the wider footballing community before taking any further steps. (2/2)

— Boris Johnson (@BorisJohnson) April 18, 2021