'Star Wars: Obi-Wan Kenobi' Leak Reveals Iconic Skywalker Set
Bringing back a piece of the Skywalker legacy.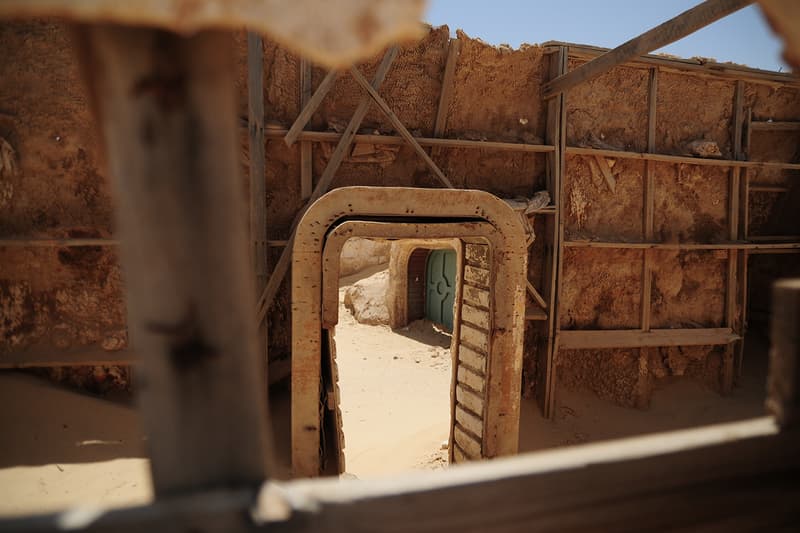 Disney+'s upcoming series Star Wars: Obi-Wan Kenobi may be bringing back a nostalgic Star Wars set. A recent leak has shown a glimpse of what looks to be the iconic Skywalker location Lars Homestead.
Filming for the series commenced earlier this month with a star-studded cast led by Ewan McGregor and Hayden Christensen. Like the original prequel trilogy, McGregor will be playing Obi-Wan Kenobi and Christensen will be playing Darth Vader.
Sources have speculated that the series will center around Obi-Wan's journey to redeem his old apprentice, Anakin Skywalker, after turning to the dark side as Darth Vader. If this is true, the leaked photos are in line with this narrative: Obi-Wan will meet Luke Skywalker's guardians at the desert location. Photos show a building reminiscent of structures found in the desert planet Tatooine, Lars Homestead, where Luke Skywalker spent his youth.
Star Wars: Obi-Wan Kenobi will be streaming on Disney+, and release dates have yet to be revealed.
Looks like the Lars Homestead my be being built on this set.

If it is the Lars Homestead then it's safe to assume this set is for Obi Wan Kenobi. pic.twitter.com/vuPzkdUuHQ

— Noah Outlaw (@OutlawNoah) April 18, 2021
In case you missed it, watch The Bad Batch crush droids in the trailer of a new animated Star Wars series.