COMME des GARÇONS Releases Handwritten "BELIEVE IN A BETTER TOMORROW" Tin Trunks
Exclusive to COMME des GARÇONS Aoyama.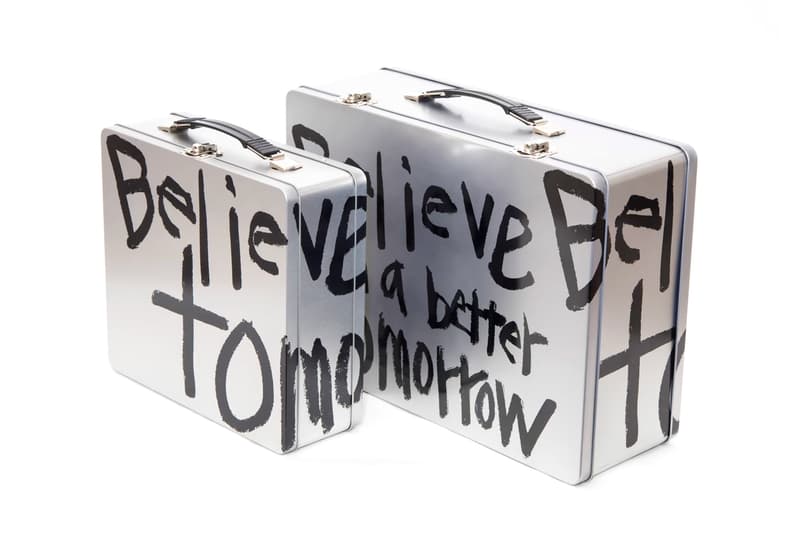 COMME des GARÇONS has just released a special tin trunk as part of a COMME des GARÇONS Aoyama store exclusive. Fans of CDG will appreciate this carrying accessory as it carries a very familiar handstyle across the front that's reminiscent of the typeface seen on the "Live Free Die Strong" Lewis Leathers biker jacket.
Available in two sizes, the tin trunks have "Believe in a better tomorrow" handwritten in black across their surface. The slogan, originally seen in an "EMERGENCY Special" capsule meant to bring positivity in light of the COVID-19 pandemic in Japan, maintains that same optimistic message and also incorporates the COMME des GARÇONS Aoyama store's logo on the inside.
Doubling as storage boxes for your home, these tin carrying accessories are priced at ¥6,600 JPY and ¥9,350 JPY ($60 – $85 USD) for the small and large size, respectively.
In other fashion news, Chrome Hearts releases a $17,800 USD JJ Dean Mathematical jacket online.