SNICKERS Reveals Chocolate Bar Mashup With New Almond Brownie Squares
Available nationwide this summer.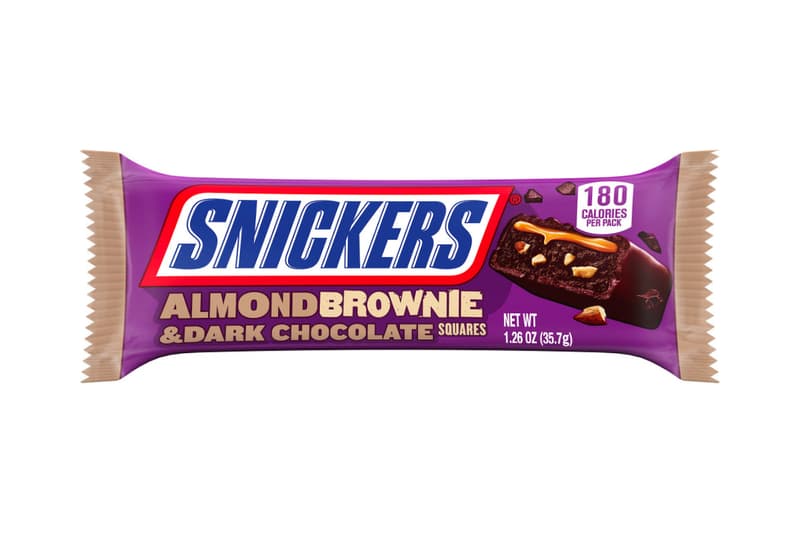 SNICKERS has officially launched another their newest chocolate innovation, the SNICKERS Almond Brownie. The latest addition to the SNICKERS brownie portfolio features a new burst of flavor, that includes a chewy brownie filling, mixed with chopped almond, topped with a layer of creamy caramel. A dark chocolate casing completes the brownie square, sure to excite taste buds everywhere.
The latest Almond Brownie comes after the previous two new releases in the SNICKERS brownie line-up including, SNICKERS Peanut Brownie, which features a chewy layer of peanut-brownie filling, a layer of caramel and the classic SNICKERS chocolate coating. Similarly, the SNICKERS Peanut Brownie Ice Cream also includes chewy brownie bits, swirls of caramel and chocolate in the ice cream.
Mars Wrigley Senior Brand Director, Michelle Dignan, describes the Almond Brownie as a treat that "offers a deeply satisfying treat, with a taste and texture only SNICKERS can deliver on."
The SNICKERS Almond Brownie hits stores nationwide starting this August 2021.
In case you missed it, Mountain Dew's Patriotic "DEW-S-A" flavor is back.