Mountain Dew's Patriotic "DEW-S-A" Flavor Is Back
A rich concoction of "Code Red," "White Out" and "Voltage."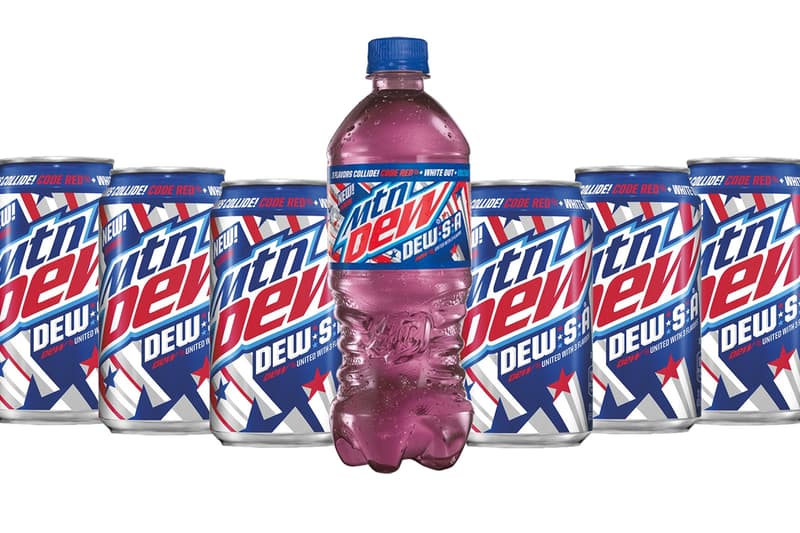 Mountain Dew's patriotic drink "DEW-S-A" is returning after four years. For those who aren't familiar with the drink, it isn't just a phonetic play on the acronym "U.S.A." but mixes three of Mountain Dew's time-honored flavors — "Code Red," "White Out" and "Voltage."
All three flavors come together for a sweet concoction that embodies a cool purple color. Code Red provides a vibrant kick of cherry, complemented by White Out's citrus flavor. Voltage's raspberry and ginseng accents tie everything together for a layered and fruity blend. Compared to the previous "DEW-S-A" release, Mountain Dew appears to have given the packaging a slight update, but the main palettes nodding to the national colors remain the same.
Mountain Dew's new "DEW-S-A" drinks are currently available at retailers across the nation.
In case you missed it, Mountain Dew has released a cookbook containing 40 recipes for its 80th anniversary.