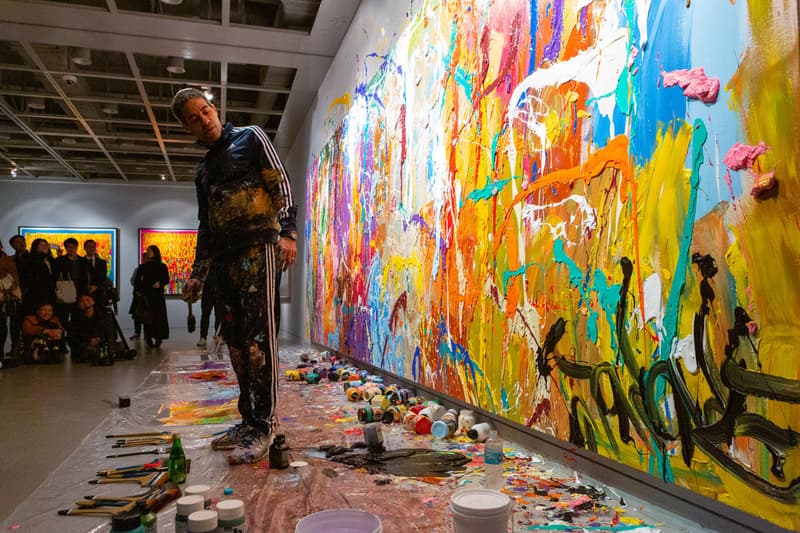 1 of 2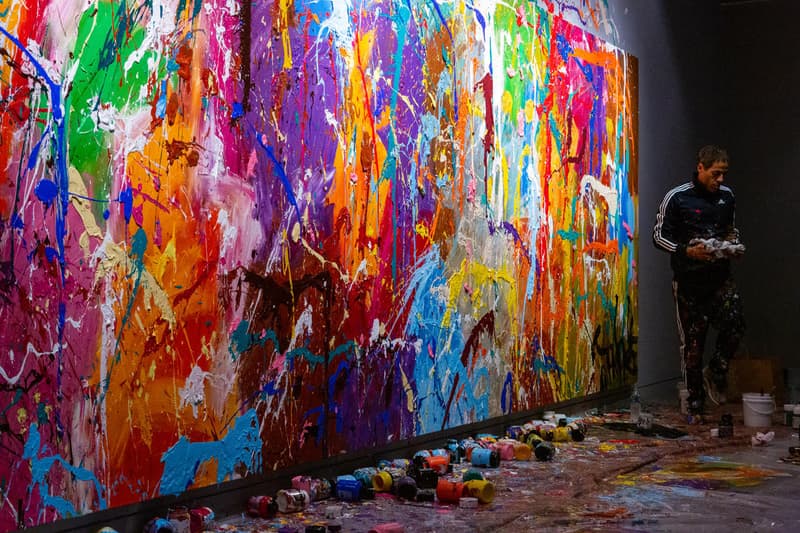 2 of 2
JonOne Unfazed by Couple Defacing His Half a Million Graffiti Work
"I hope someday to have the opportunity to drink tea with them in Korea."
---
American artist JonOne's $500,000 graffiti artwork, Untitled, was accidentally defaced by a couple during the "Street Noise" exhibition in P/O/S/T gallery at Lotte Street Mall in Seoul, Korea.
Confused by the paint tubes and brushed sprawled under the canvas, the couple decided to add their own touch, without any knowledge that it wasn't a participatory event. The piece actually includes the painting supplies that were used for the creation.
The abstract Graffiti artist was instinctively appalled by the incident, but quickly realized the joy in such an interesting encounter that greatly connects human to human. JonOne considers the possibility to thank the couple.
"With just three brush strokes on my canvas, they have managed to cause a planetary buzz?!? There is strength in that," JonOne said to Vice. "I hope someday to have the opportunity to drink tea with them in Korea."
There is some speculation that the deed could increase the value of the work, but JonOne is still deciding if he'd like to restore the painting to its original presentation or leave his spontaneous collaborators' print.
The "Street Noise" exhibition is on view from February 26 to June 13, 2021.
P/O/S/T
Lotte World Mall,
B1, 300 Olympic-ro,
Songpa-gu, Seoul,
South Korea
View this post on Instagram
For more art news, James English Leary pokes fun at the human body in latest paintings.