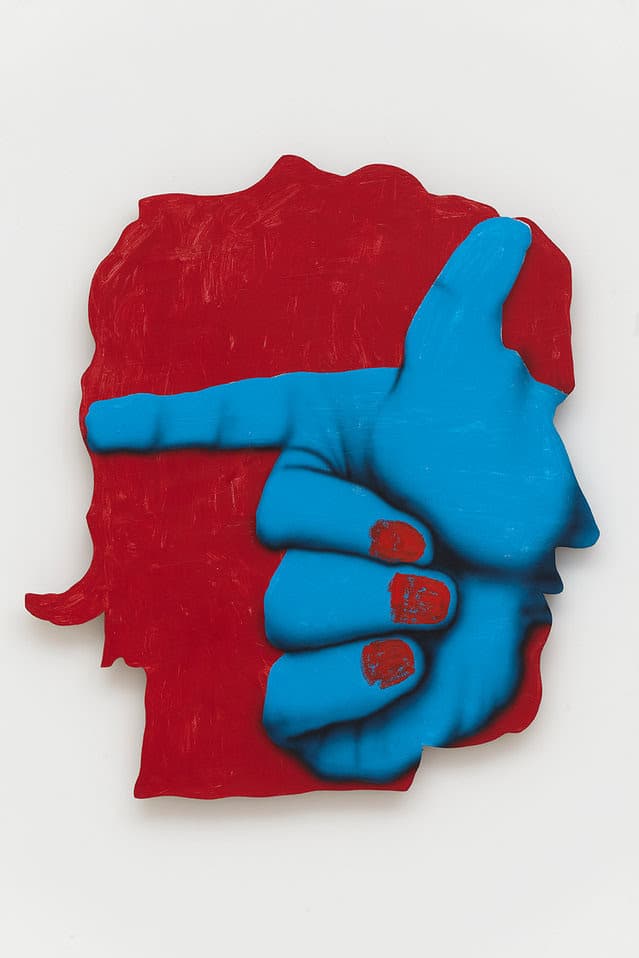 1 of 11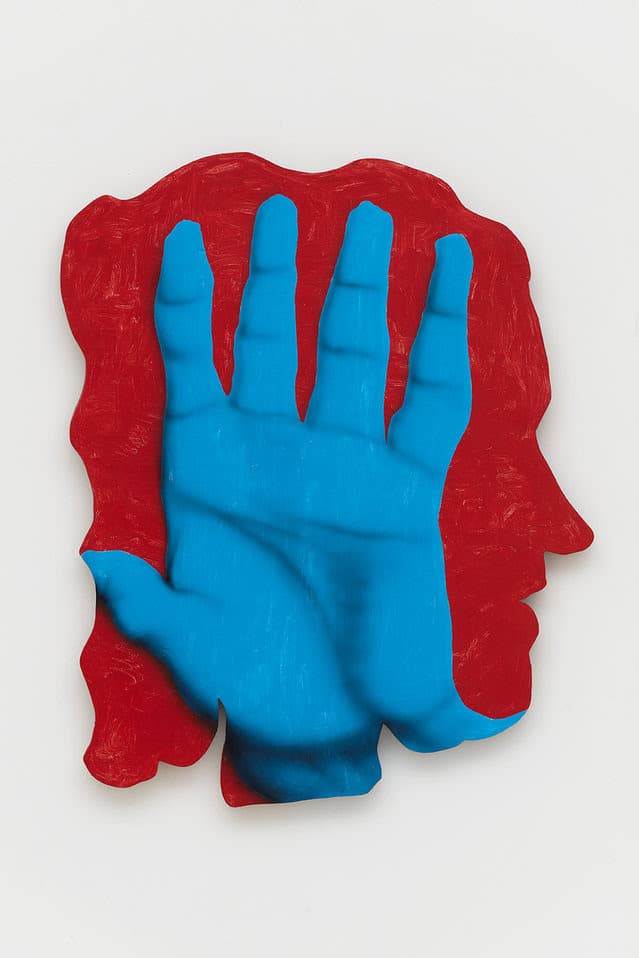 2 of 11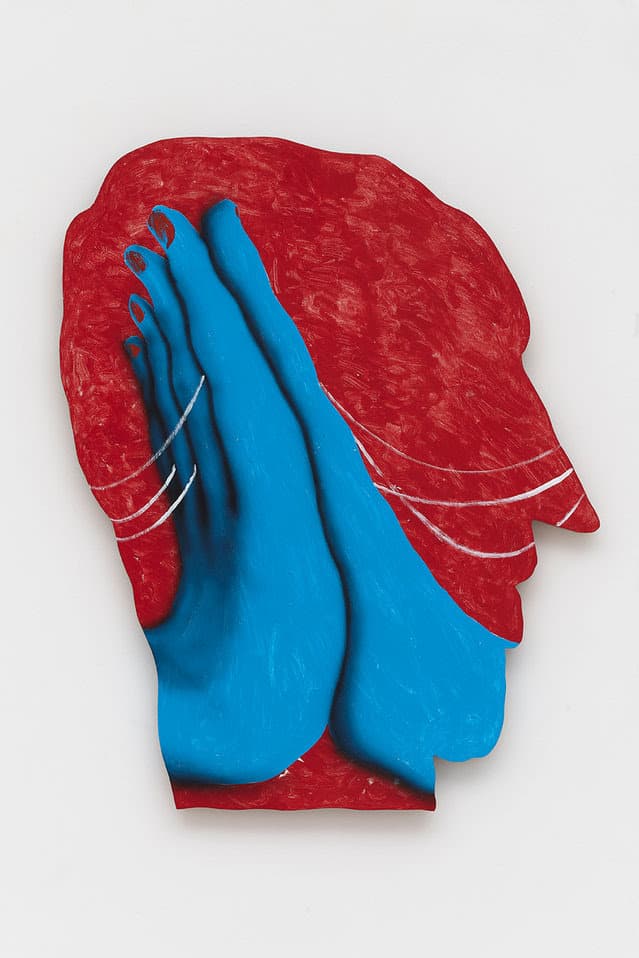 3 of 11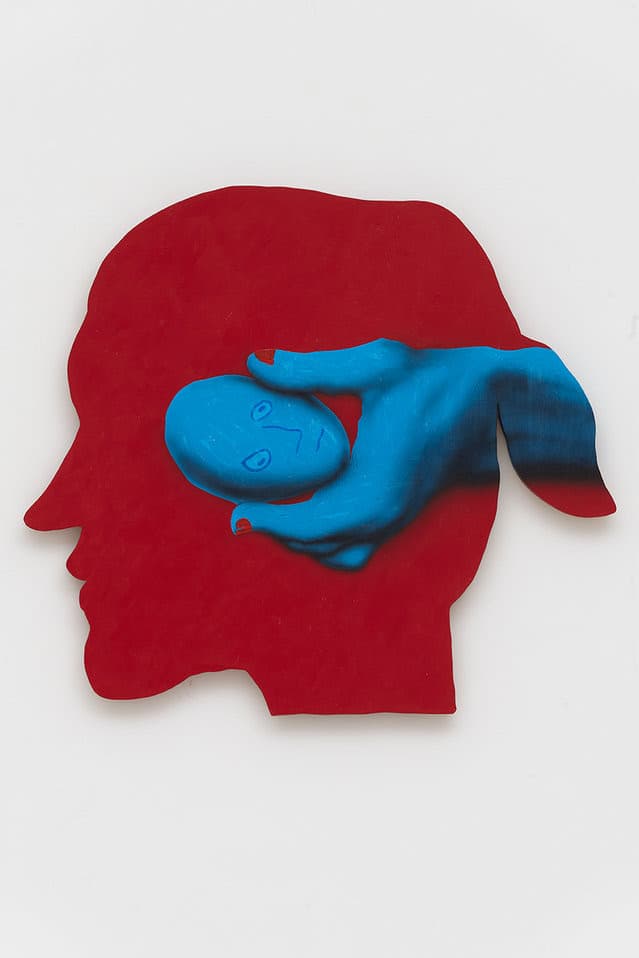 4 of 11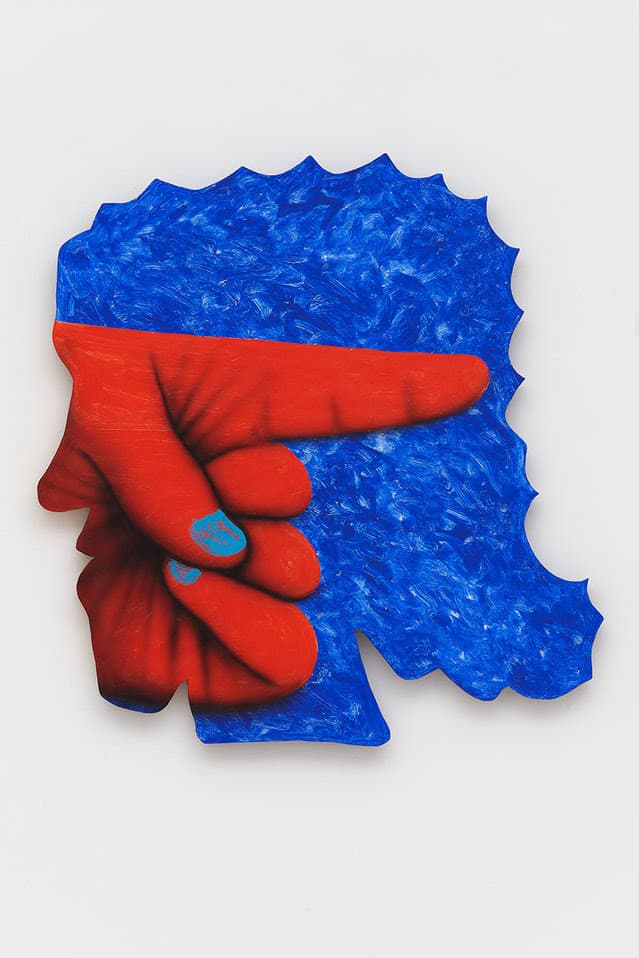 5 of 11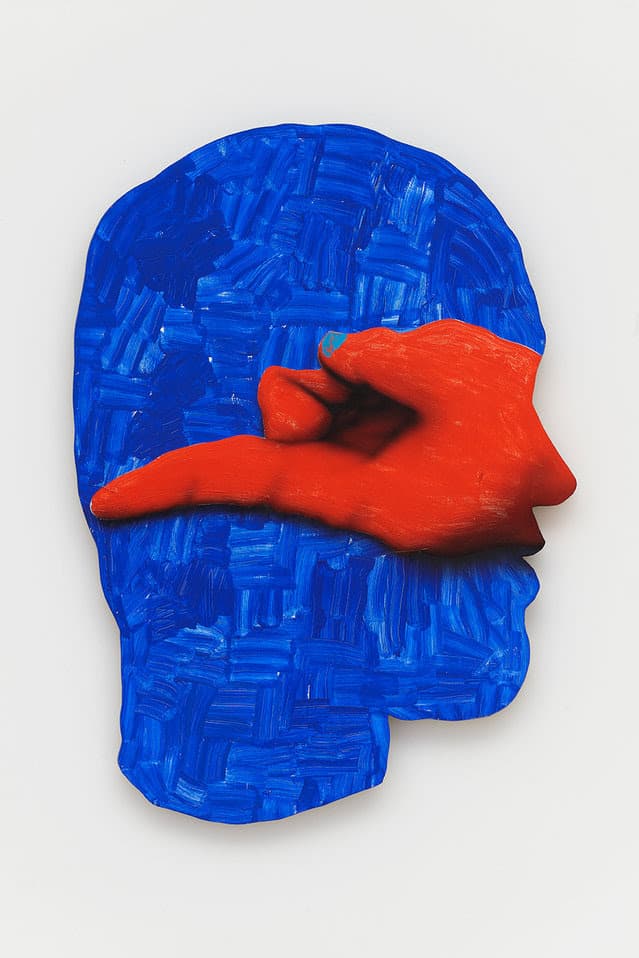 6 of 11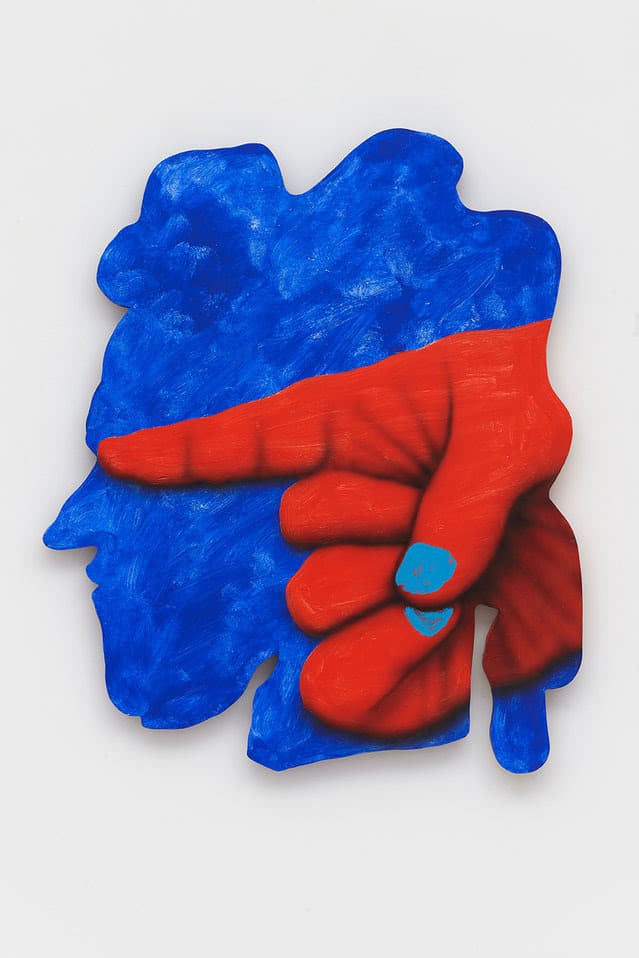 7 of 11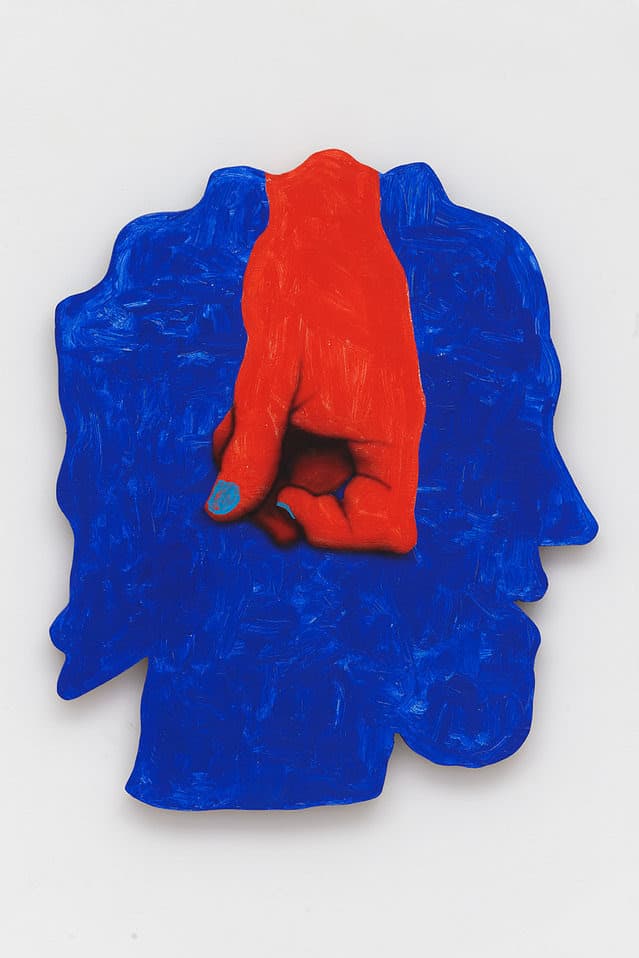 8 of 11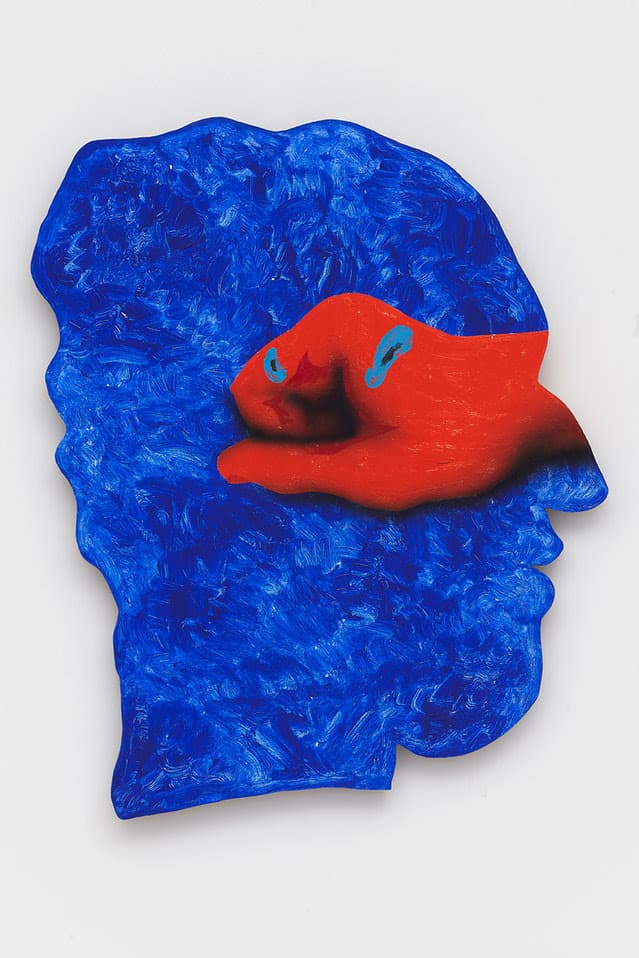 9 of 11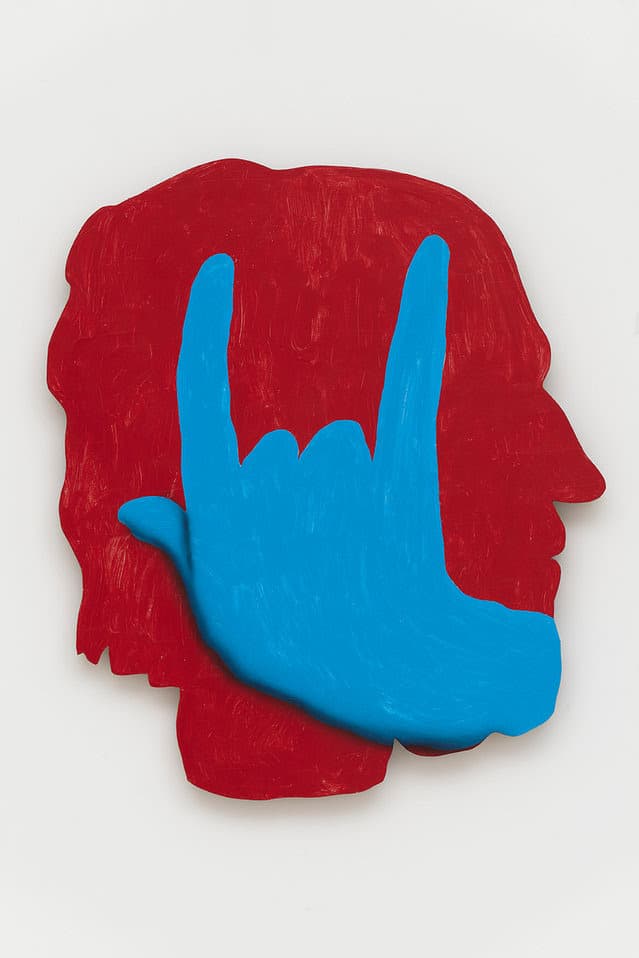 10 of 11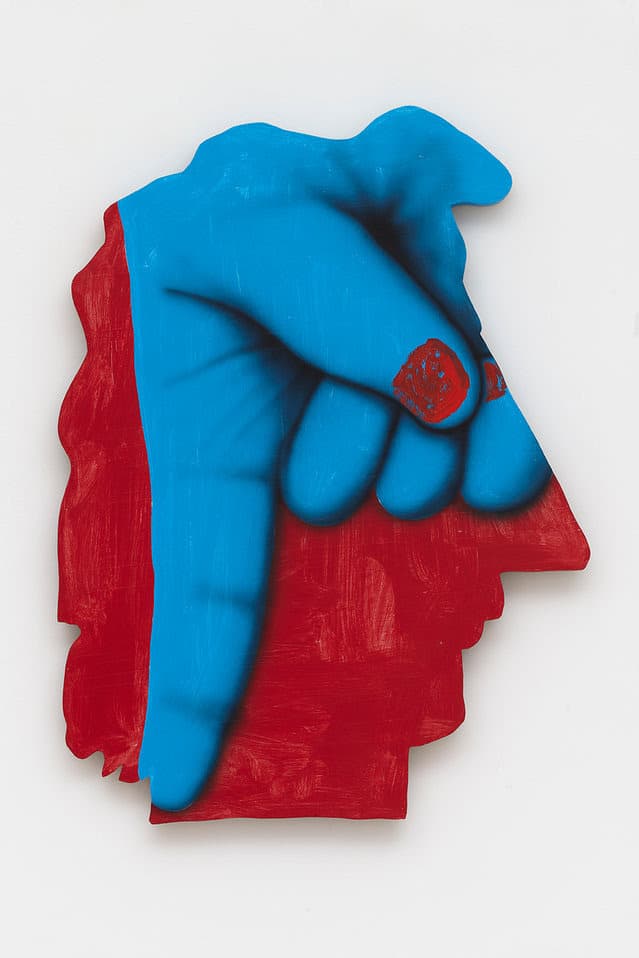 11 of 11
James English Leary Pokes Fun at the Human Body in Latest Paintings
A selection of bold works featuring shaped panels of facial profiles.
---
James English Leary is a visual artist based in New York who creates mixed-media artworks that center around the foolishness of the human mind and body. Leary's paintings are suggestive and tongue in cheek, often portraying bodies that dissolve into colorful blobs that are set against silhouettes of the human face in varying shaped panels. His recent solo and group exhibitions include "James English Leary | Small Fishes Swim Around Inside of Large Fishes" at Galerie Lisa Kandlhofer in Vienna, Austria and "Orphans of Painting II" at Ethan Cohen in Beacon, New York from 2019.
The artist is recently the focus of a new installment at the Tennis Elbow space in New York City hosted by The Journal Gallery. In his new works, Leary champions a bold red and blue palette that depict the artist's interpretations of various hand gestures and mysterious facial profiles.
"Everything can become representational depending on who is looking at it (the crack in the wall which contains facial profiles if you look at it long enough, etc.). Most of us are subject to deep pattern-seeking instincts. So it's truly remarkable when a form resists representing something in nature and continues to refer primarily to itself," the artist said in an interview with Art Maze Mag.
Check out select paintings in the slideshow above and then head to the Tennis Elbow's website for more information.
In other exhibitions, MFA Boston has extended its "Writing the Future: Basquiat and the Hip-Hop Generation" due to popular demand.
The Journal Gallery
45 White St.
New York, NY 10013