UPDATE: "European Super League" in Crisis as Chelsea and Manchester City Withdraw
The announcement has spurred widespread condemnation from fans and players alike.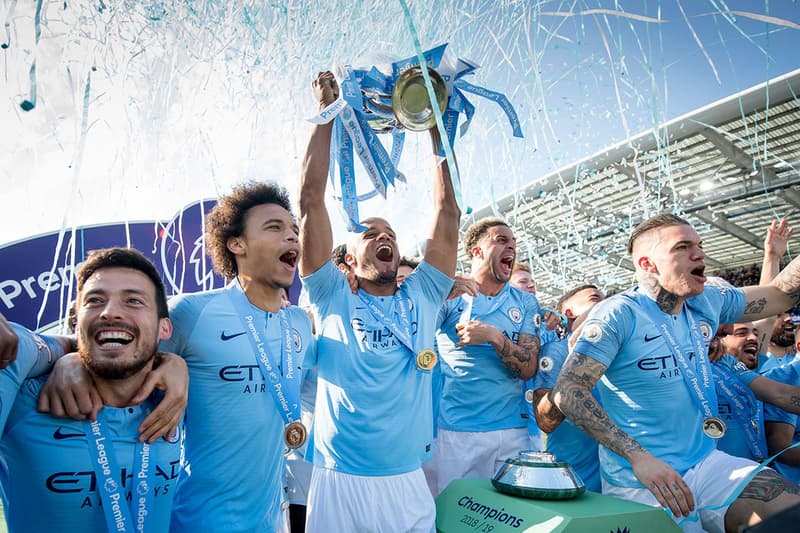 UPDATE (April 20, 2021): As reported by The Guardian, Chelsea FC and Manchester City will not join the "European Super League."
Coming just two days after a dozen clubs announced participation in the controversial collective, widespread protests from fans prior to Chelsea's Premier League game on April 20 inspired the club to withdraw. Chairman Bruce Buck apparently told players on April 19 to simply "carry on" as if nothing was going to change, which contrarily motivated team members to dissent against the initiative, further drawing it away from the Super League.
Manchester City soon followed Chelsea's lead, although refused to comment for legal reasons. The 12 founding members are due to hold a crisis meeting to decide the future of the competition. For background on why clubs backtracked on the controversial announcement, take a look at some reactions from the world of football and beyond.
As first reported by @MartinLipton City are out. Club declined to comment for legal reasons. Sources say letter to enact withdrawal has been sent. Cannot underestimate impact backlash had. Would imagine there'll be an inquest into why they signed up in the first place.

— Mike Keegan (@MikeKeegan_DM) April 20, 2021
---
ORIGINAL STORY (April 19, 2021): 12 of the biggest football clubs from across Europe have announced plans for a so-called "European Super League." The plans have immediately drawn criticism from players, supporters groups, politicians, other teams and the sport's governing bodies. The move has reportedly been discussed for six years, and has seen clubs such as Real Madrid threaten to walk away in the past.
The 12 teams to sign up as founder members of the league include six major teams from England — Manchester City, Manchester United, Chelsea, Liverpool, Tottenham Hotspur and Arsenal — as well as three clubs from both Italy and Spain. The Italian clubs involved are Atletico Madrid, Real Madrid and Barcelona, while Italy's AC Milan, Inter Milan and Juventus have also signed on to the competition. The clubs believe that three more founder members will soon join, while five other teams will participate in the annual mid-week competition. Some of Europe's biggest teams, however, have declined to join. Both Paris Saint-Germain and Bayern Munich are yet to announce any potential involvement in the "European Super League."
Full details of the "European Super League" are yet to be revealed, and its existence is far from confirmed. Already, UEFA, FIFA and national football associations have discussed sanctions to the breakaway clubs, which could include expulsion from existing competitions — such as the Champions League and Premier League — as well as banning players from participating in the World Cup and other international tournaments.
One of the most outspoken critics has been Manchester United and England legend Gary Neville, who called for participating teams to be relegated and stripped of previous titles. Elsewhere, world leaders including Boris Johnson and Emmanuel Macron have spoken out against the plans, while supporters groups have criticized the "greed" of the founding members.
While the move has been announced, it seems that there will be many more twists and turns over the coming months, ahead of August's mooted start date for the competition.
In other sports news, read our recent interview with rising star Harvey Elliott.