Flying Lotus Debuts Two New Singles With Thundercat and Niikki Randa for 'Yasuke' Anime
The Netflix anime premieres April 29.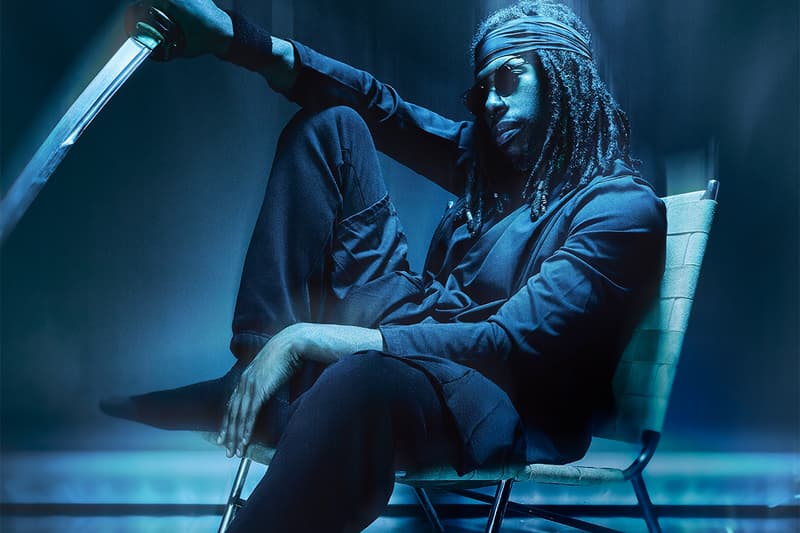 Flying Lotus has unveiled a pair of back-to-back singles from the upcoming Netflix anime series, Yasuke.
The Brainfeeder founder enlisted the help of Thundercat on "Black Gold" and Niiki Randa for "Between Memories." Yasuke is three years in the making and is created by Bronx-bred and Japan-based television animation creator, producer, and director LeSean Thomas, while FlyLo served as an executive producer and story consultant alongside MAPPA Studios. "[LeSean] and I talked about being outsiders in anime," the producer said. "I was like, 'Why aren't more Black kids trying to do this? Why is it so out of the ordinary?' He was saying that it's because they don't have examples."
The title character is voiced by LaKeith Stanfield, a samurai warrior of African descent. Yasuke follows him in a fantastical alternative universe of feudal Japan full of magic, mechs and swordplay.
Stream Flying Lotus' "Black Gold" with Thundercat and "Between Memories" with Niiki Randa on Spotify and Apple Music. Yasuke premieres April 29 on Netflix.
In other music news, DMX's The Best of DMX has reached a new Billboard 200 peak of No. 2.