Real Madrid Threatens to Leave La Liga and Start European Super League
Will it eventually happen?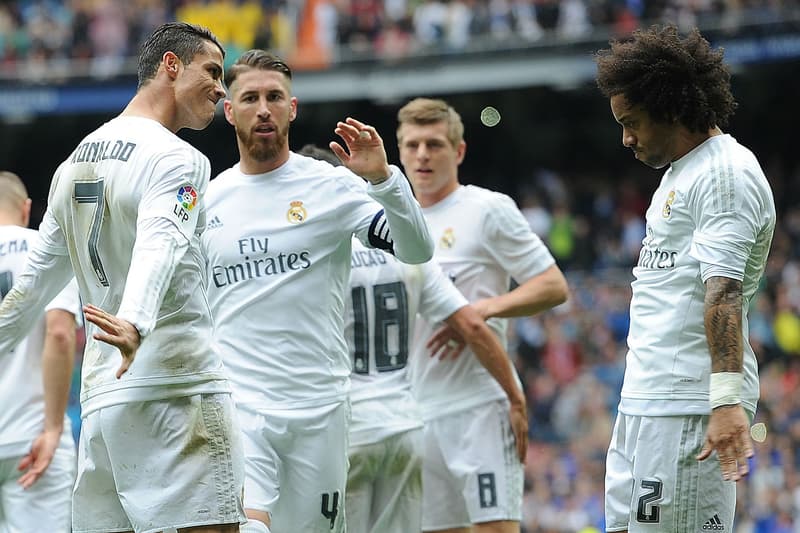 La Liga's Real Madrid becomes the latest club to push for a European Super League this weekend. Real's Sunday contest against Celta Vigo was postponed due to inclement weather damaging the stadium's roof, causing outrage among the club's players, coaching staff and executives. According to Bleacher Report:
Los Blancos are angry the match was called off on Saturday morning ahead of the scheduled kick-off on Sunday night, and no one at the club "can understand how the damage to the stadium's roof could not be repaired 36 hours ahead of the match."

Real also felt other options could have been explored, such as the game going ahead with the damaged parts of the stadium closed off, or it being played at a nearby ground instead.
Real's frustration likely centers on a possible fixtures mess waiting for them at the end of the season, as they're already piling up. However it does seem to be a bit of an overreaction, especially after news broke that two peopled died in Galicia due to the bad weather.
As far as the European Super League is concerned: it's not out of the question. Rumors have swirled for that past decade that a number of top-tier clubs want to split from their current league to create one that would be more competitive, and obviously much more lucrative for everyone involved. As of right now, the clubs that are suspected of joining this hypothetical super league include Barcelona, Real Madrid, Atletico Madrid and Sevilla of La Liga, and Manchester City, Chelsea, Manchester United, Arsenal and Liverpool of the Premier League.