Virgil Abloh Could Be Givenchy's Choice for Creative Director After Riccardo Tisci
Is the Off-White designer in talks with the French fashion house?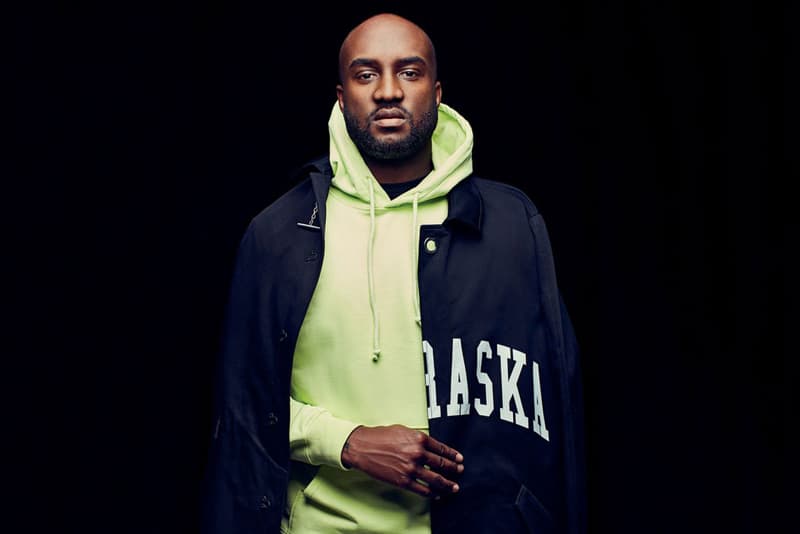 Riccardo Tisci's recent departure from Givenchy is still fresh in the minds of fashion fans. What had been a successful 12-year run has now come to an end with the French design house looking to switch things up. Without a creative director, the brand is now on the hunt to replace Tisci. But who is worthy enough of the spot?
According to WWD, a Givenchy spokesperson declined to comment about Abloh being a possible choice. But as for Abloh, he also refused to comment, but he did make mention once again of hopefully heading a "leading luxury house." Virgil states, "My trajectory is to update and provide something new in the fashion industry by way of creating a project and using it as a case study on how to update a luxury house," he told WWD.
To further heighten speculation, WWD brought back a statement that Mr. Abloh once told them about his brand OFF-WHITE being a springboard for something greater. "I have a litany of ideas that bring modern relevance, but also a financial vision on how these brands can be more successful in the space of luxury," he told WWD in the past. "Off-White is sort of my résumé and it's my laboratory to experiment with these ideas to see which ones are valid."
Other evidence being pointed out by WWD is that LVMH Moët Hennessy Louis Vuitton, which owns Givenchy, already had its eye on Abloh when he won the LVMH Prize for Young Fashion Designers. Plus to recount, Tisci and Abloh were nominated for a Grammy on the packaging work for Kanye West and Jay Z album, Watch the Throne. There's definite connections here that could stir the rumor pot.