Venmo Will Now Let You Trade Cryptocurrencies on Its App
Supporting Bitcoin, Ethereum, Litecoin and Bitcoin Cash.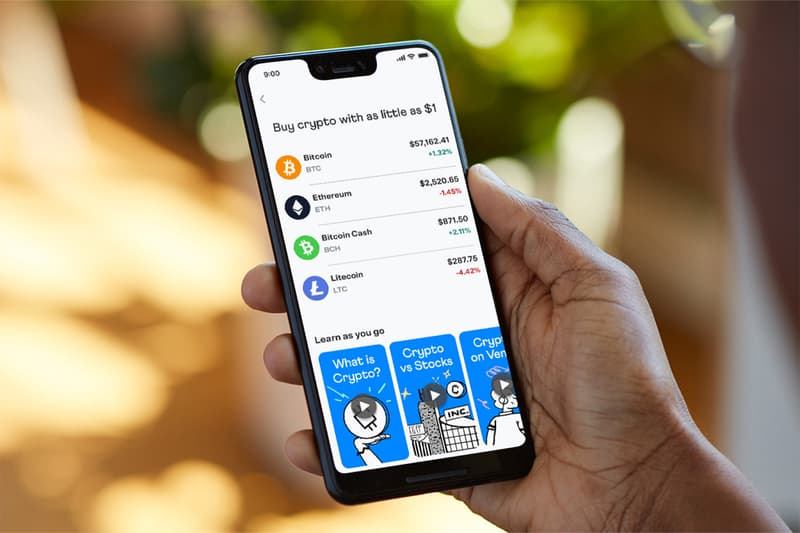 After introducing cryptocurrency payment methods to its users back in March, PayPal is now driving its subsidiary Venmo towards the world of blockchain as well, launching a new service that'll allow members to purchase and trade cryptocurrencies directly on the app.
At launch, Venmo will support trading for the four main cryptocurrencies: Bitcoin, Ethereum, Litecoin and Bitcoin Cash. On top of just buying and selling, the app will also provide guides and educational videos for users to learn more about the crypto world, while allowing them to share their journey with friends through the app's feed. You'll be able to make purchases with as little as $1 USD, and use funds directly from your account.
"No matter where you are in your cryptocurrency journey, crypto on Venmo will help our community to learn and explore cryptocurrencies on a trusted platform and directly in the app they know and love, said the company's SVP and GM Darrell Esch. "Our goal is to provide our customers with an easy-to-use platform that simplifies the process of buying and selling cryptocurrencies and demystifies some of the common questions and misconceptions that consumers may have."
For those who want to learn more about trading cryptocurrencies on the platform, you can head over to Venmo's website.
Elsewhere in related news, LVMH is joining up with Prada and Richemont to form a blockchain consortium for luxury goods.