'Pokémon'-Themed Fossil Exhibit To Open In Japan This Summer
The 'Pokémon' Fossil Museum exhibit will first hit Hokkaido in July 2021 before moving to Tokyo.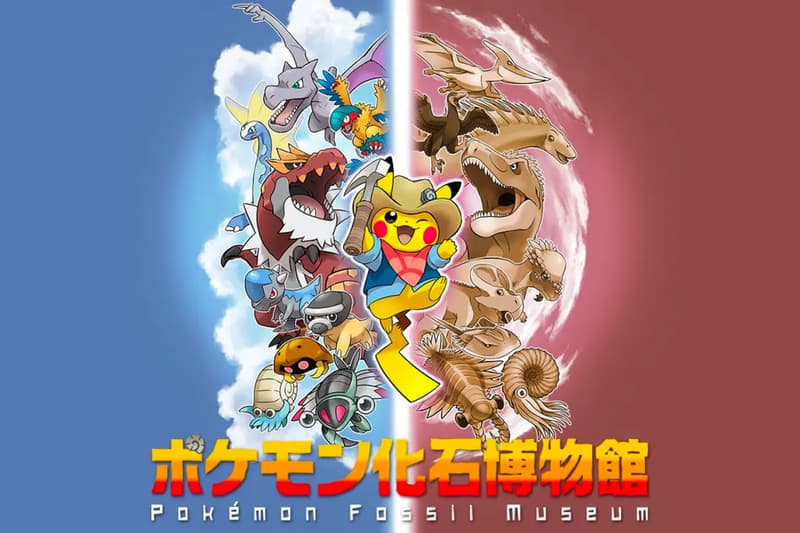 Pokémon has partnered with The National Museum of Nature and Science in Japan to create a one-of-a-kind Pokémon Fossil exhibit. The exhibit is curated to ensure an educational and fun experience for visitors to compare between Pokémon monsters and dinosaurs.
Attendees are expected to learn about the real-life prehistoric creatures that have inspired some of the most popular Pokémon characters of all time. For instance, within the Tyrunt and Tyrantrum line, fans will be able to draw visible comparisons with the Tyrannosaurus. Since this will be a travelling exhibit, the Pokémon Fossil Museum is set to head to various museums across Japan over the next year.
According to the official statement, the exhibit will allow visitors to compare and observe fossils from dinosaurs, as well as extinct plants with Pocket Monsters. Being that the Pokémon Company is celebrating its 25th anniversary, the exhibit is fitting, continuing to pay tribute to the much-loved franchise. In the past two decades, the number of monsters in the Pokémon lineup has expanded from 151 monsters to more than 800.
The exhibit is set to kick off in July 2021 at the Mikasa City Museum in Hokkaido, before wrapping up in September and moving to the Shimane Prefecture in Tokyo and Aichi. Other locations are set to be added through to the end of the exhibit in summer 2023.
For more information, those interested can check out further details on Pokémon Fossil Museum.
My brother-in-law Hitoshi Ariga is responsible for the main illustration of Pokemon Fossil Museum where we learn paleontology by comparing fossil-pokemon. It's a traveling exhibition across Japan. Paleontologist ish Pikachu clothes look so cute.? https://t.co/S42EAOkk9B

— Yuzo Koshiro (@yuzokoshiro) April 20, 2021
In case you missed it, Bandai previewed a Digimon card game's upcoming Double Diamond [BT06] set.