Toronto Raptors Officially Sign Japanese Forward Yuta Watanabe to Standard Contract
The 26-year-old was previously on a two-way contract with the Raptors.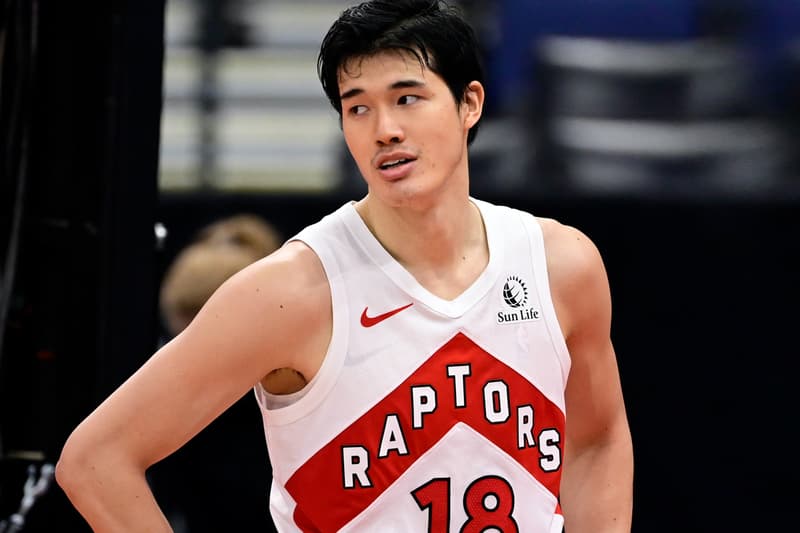 The Toronto Raptors have officially signed Yuta Watanabe to a standard NBA contract. The 26-year-old Japanese forward was previously signed to a two-way contract with the Raptors, but his deal was later converted from an Exhibit 10 contract in December 2020.
Having gone undrafted coming out of George Washington in 2018, Watanabe spent the 2018-19 and 2019-20 season with the Memphis Grizzlies on a two-way contract. Since joining the Toronto Raptors, he has proven himself to be a valuable defensive player off the bench.
So far, this season has seen Watanabe average 4.0 points, 3.3 rebounds and 13.4 minutes in 39 games. His shooting has greatly improved throughout the year, currently shooting 44.8 percent from the field. Recently, Watanabe recorded a career-high of 21 points in the April 16, 2021 win against the Orlando Magic. Watanabe has scored in the double figures six times this season.
The financial terms of the contract have not yet been disclosed.
Check out the Raptors and Watanabe's official announcements on social below.
View this post on Instagram
View this post on Instagram
View this post on Instagram
In other sports news, Jeanie Buss revealed just how close Kobe Bryant was to leaving the Lakers for the Clippers.