Crypto Investors Declare 4/20 To Be Doge Day
The coin jumped by 20 percent.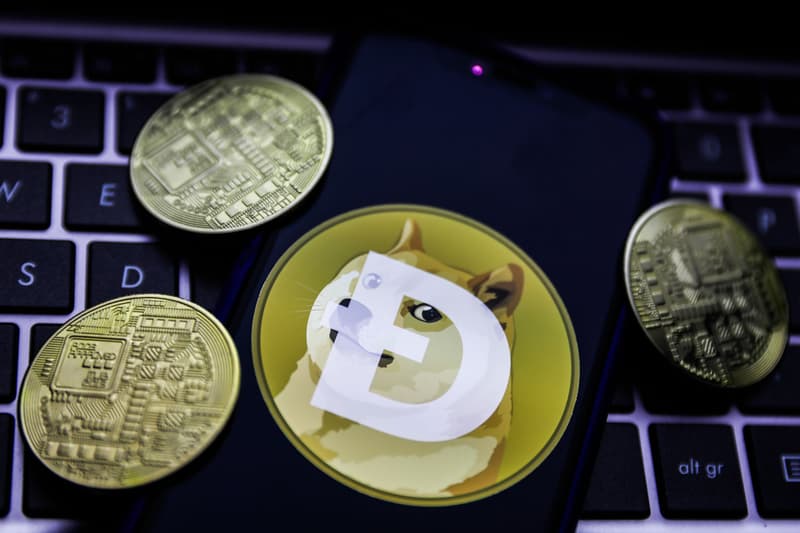 Dogecoin traders declared April 20 to be "Doge Day" as part of a collective move to raise the cryptocurrency's price.
Several hashtags were trending on Twitter in the lead-up to April 20, including #Doge420 and #DogeDay.
HAPPY #DOGE DAY! #DOGECOIN #DOGE420 pic.twitter.com/vxcGyE3t2T

— Investing.com (@Investingcom) April 20, 2021
Happy #DogeDay ??#DogeDay420 | #Doge420 pic.twitter.com/vkf6OK6Jx7

— Crypto News? (@CryptoCuIture) April 20, 2021
The term was also trending on Reddit. Fans of Tesla CEO Elon Musk, who has fervently embraced Dogecoin in recent weeks, also declared April 20 to be Elon Musk Day.
It's 4/20 and Dogecoin hit $0.42 earlier today. Currently it's up 420% in the past 7 days.

Happy #DogeDay! Happy #ElonMuskDay! pic.twitter.com/VxbHVtUaxJ

— Remo Uherek (@remouherek) April 20, 2021
According to CNN, the price of a single Dogecoin jumped to 42 cents on Tuesday — a 20 percent rise — before dipping slightly.
Dogecoin has experienced a meteoric rise in recent weeks, surging to an all-time high on Friday. Reddit users celebrated the coin's success, with some declaring that the recent spike had made them a millionaire.
Renewed excitement surrounding cryptocurrency has been fueled, in part, by cryptocurrency exchange Coinbase making its debut on the Nasdaq last week. The direct listing rose the company's valuation to just under $100 billion USD on a fully-diluted basis, and set a huge precedent as the first major player to go public.
The coin's recent surge also caused investment app Robinhood to crash due to the influx of orders.