Heron Preston and Caterpillar Rejoin to Celebrate "CAT POWER"
Authentic workwear items receive a graphic update.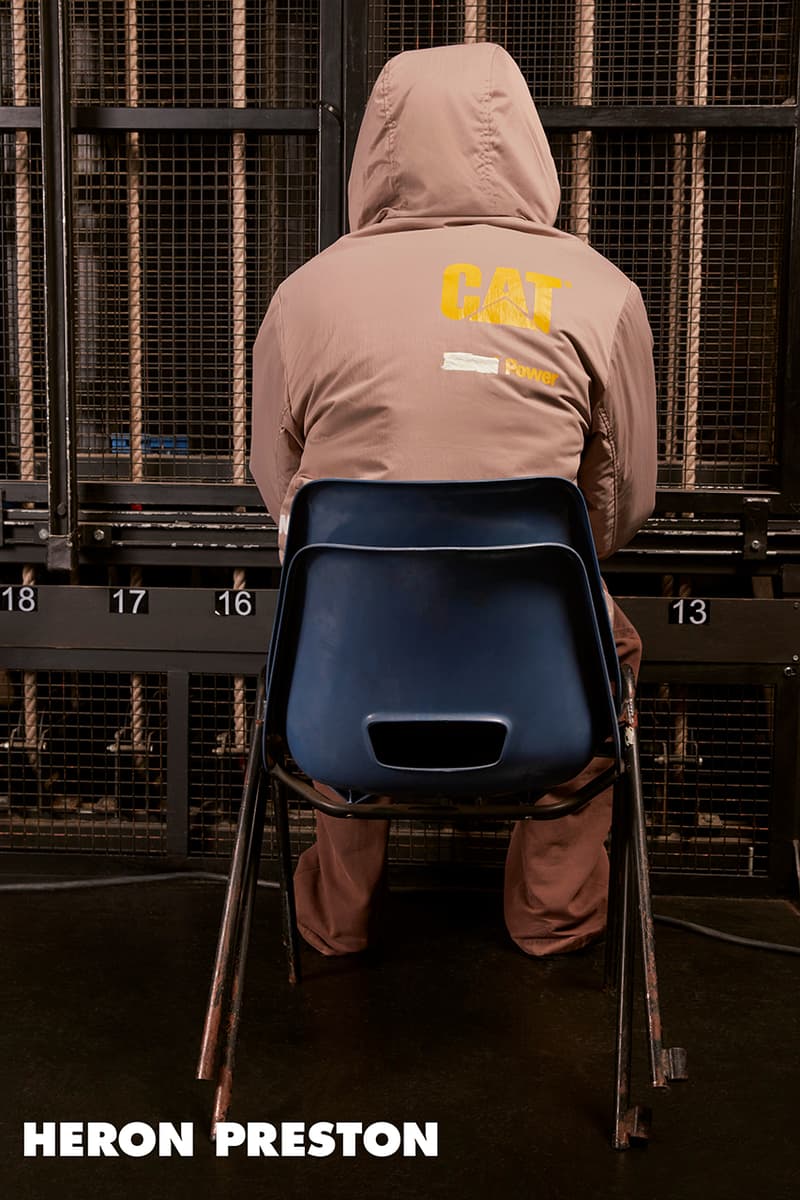 1 of 11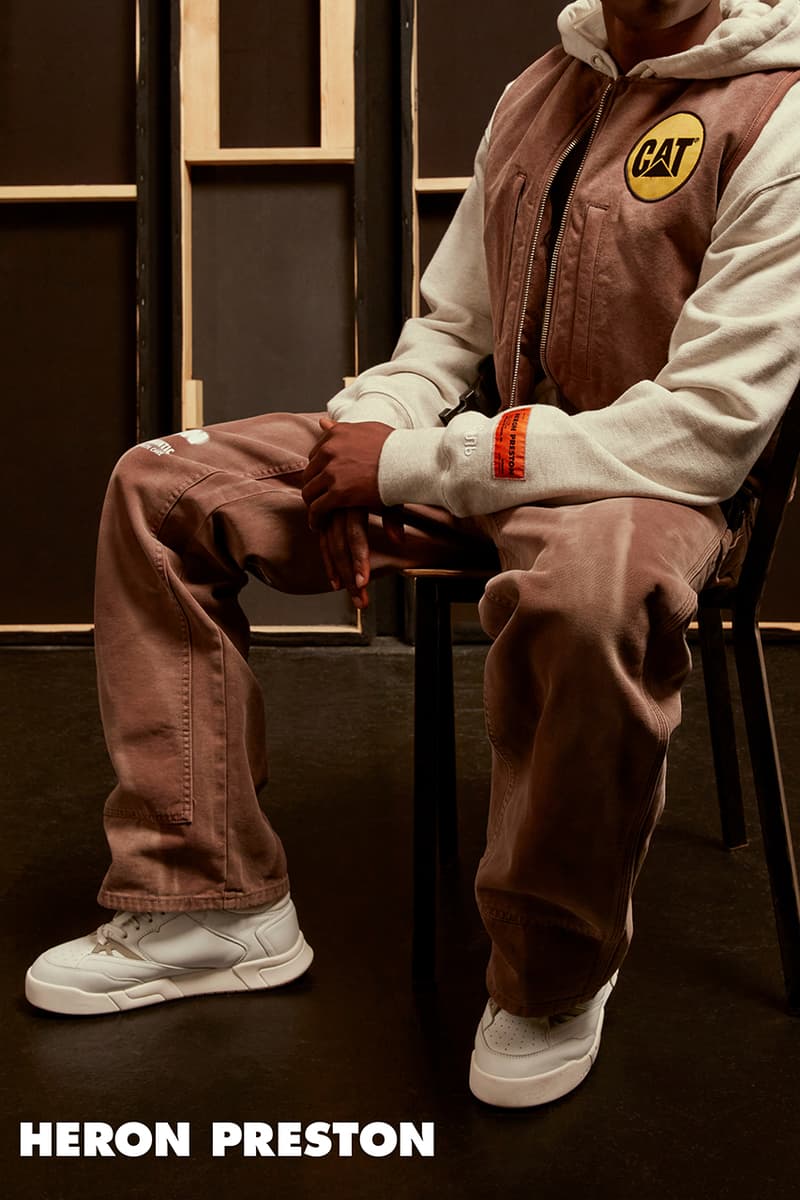 2 of 11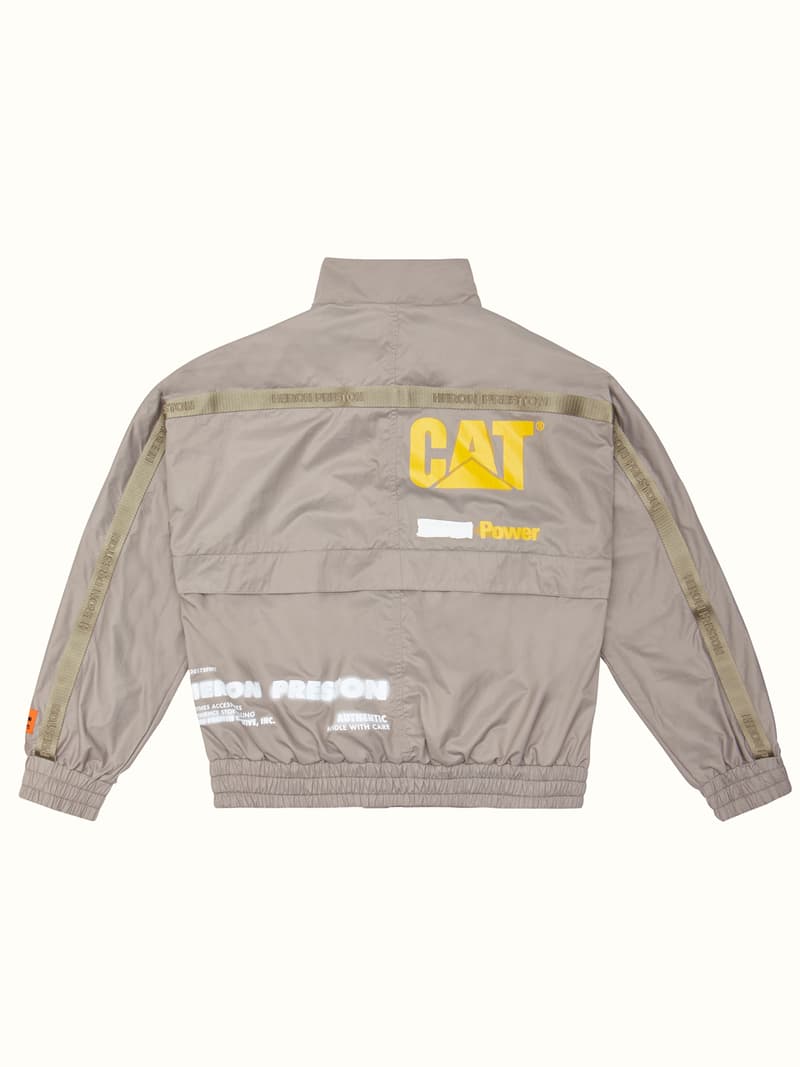 3 of 11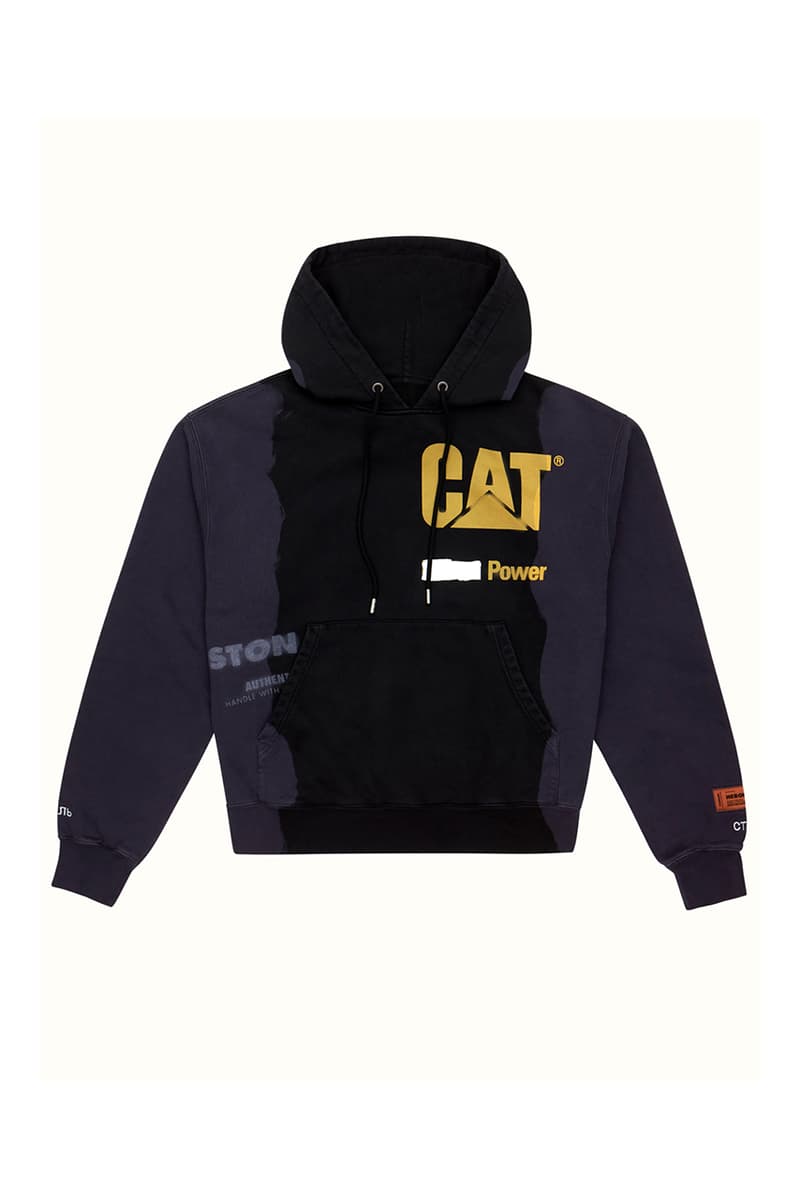 4 of 11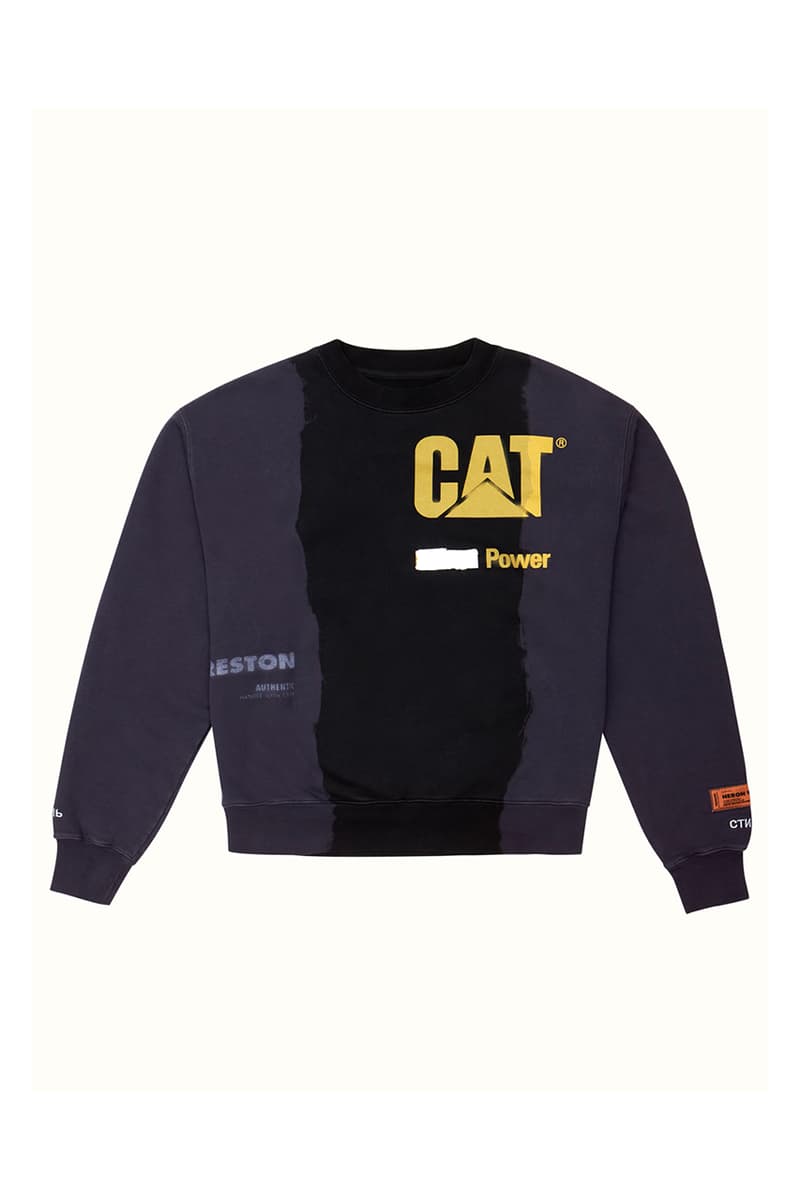 5 of 11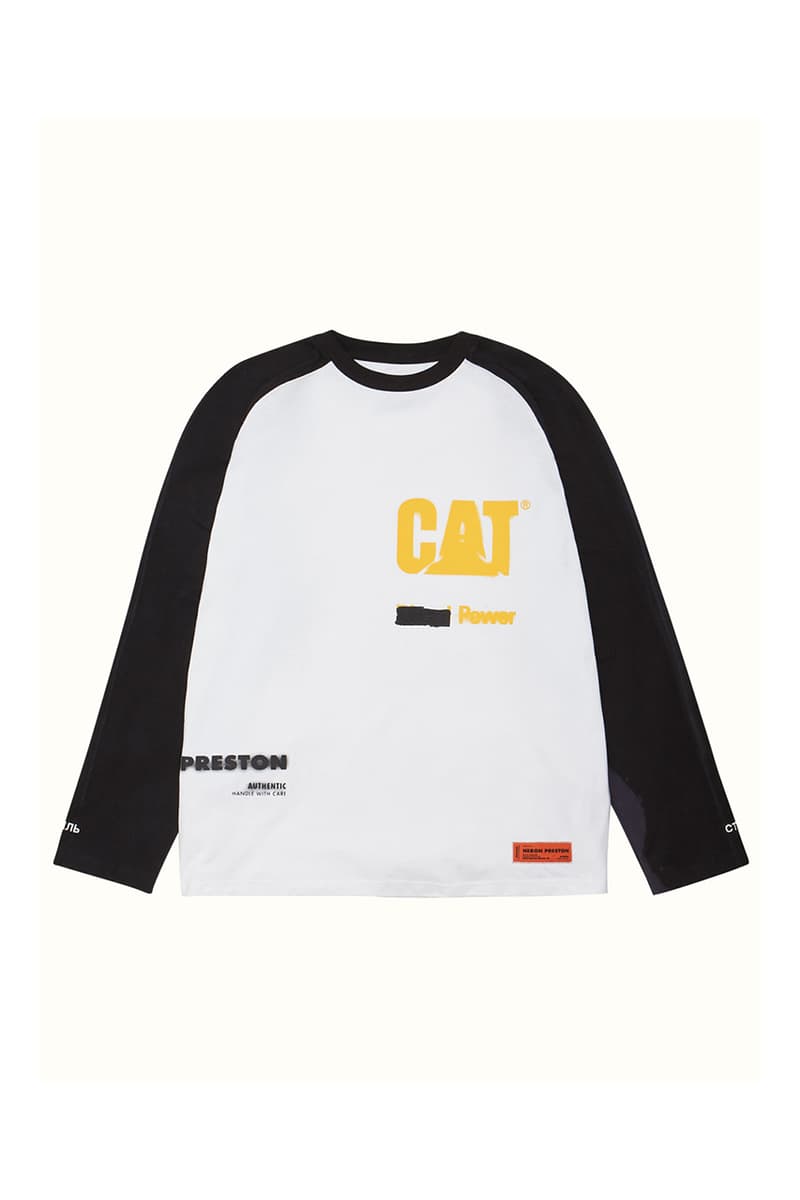 6 of 11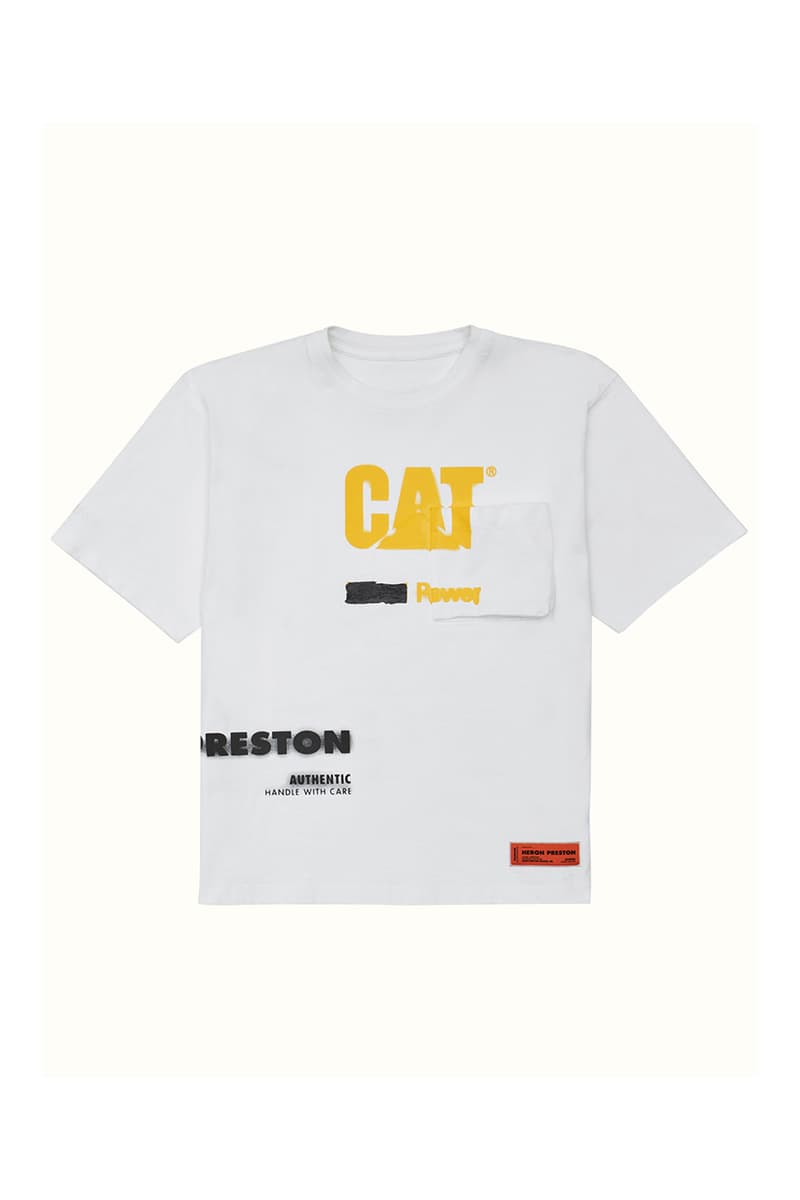 7 of 11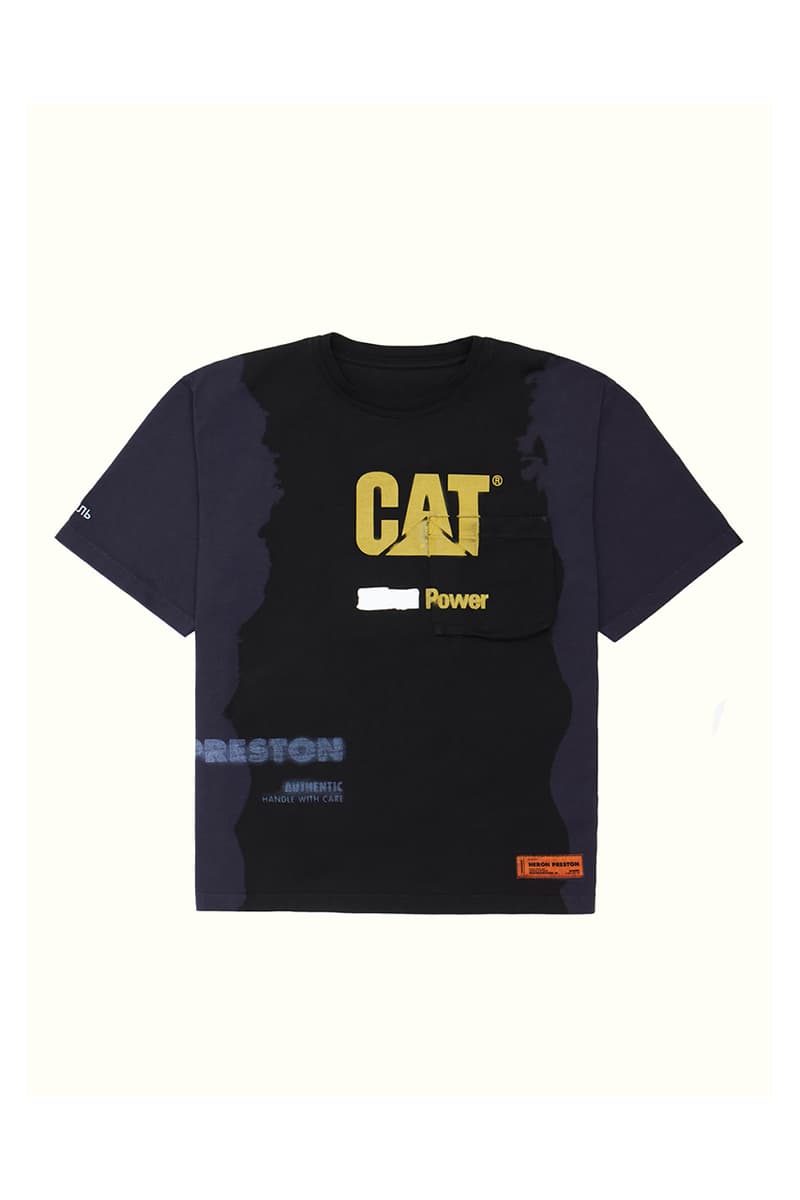 8 of 11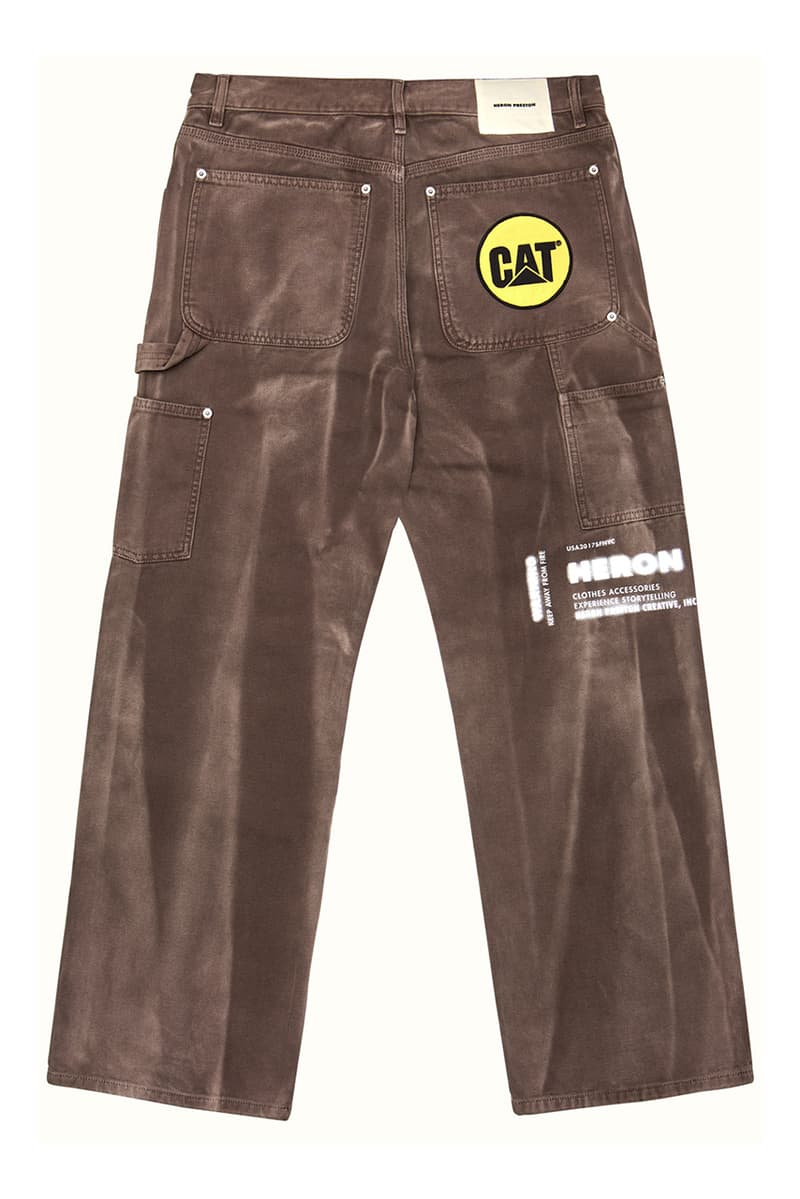 9 of 11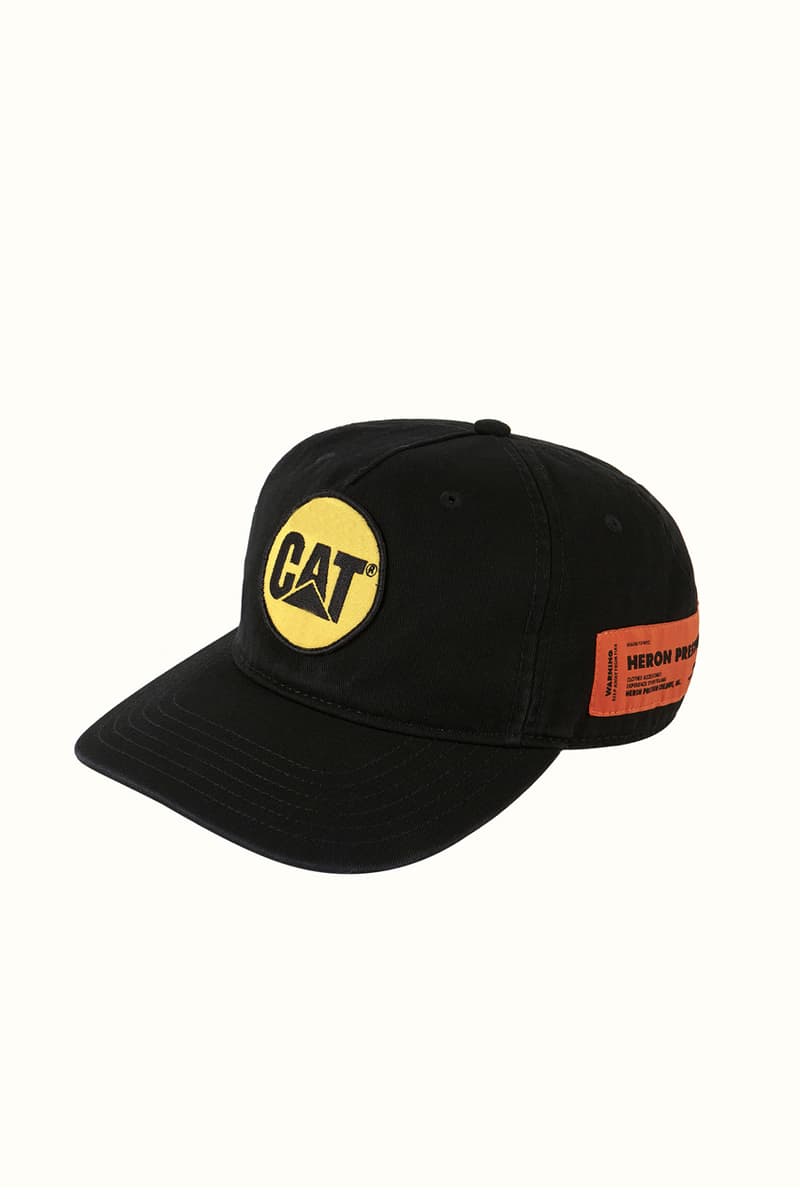 10 of 11
11 of 11
Heron Preston's deep love for workwear stems back to his youth, manifesting in function-driven collections and collaborations with blue collar company Caterpillar, or CAT. The latest team-up between Preston and Caterpillar realizes a lived-in look atop approachable workwear silhouettes, tweaking garments borrowed directly from the Caterpillar archive in its Bozeman, Montana headquarters.
Key to the release is Caterpillar's all-caps logo, which graces a windbreaker, sweaters, shirts, carpenter pants and caps in reworked form: Preston has covered the "Diesel" portion of the slogan with white appliqué, leaving only "CAT POWER." Rather than referencing the famed singer/songwriter, Preston is demonstrating a revisionary approach to branding, rendering his own name in faded white or black while retaining his signature orange tag and "стиль" ("Style" in Russian). Experimental dye treatments and "AUTHENTIC" verbiage further toy with workwear conventions.
Shop the new Caterpillar collaboration on Heron Preston's website and at stockists like HBX.
Meanwhile, Preston is currently working with Calvin Klein as a creative consultant.