'A Step Toward Justice:' Reactions Pour In After Guilty Verdict in George Floyd Case
Former Minneapolis police officer Derek Chauvin was found guilty on all charges.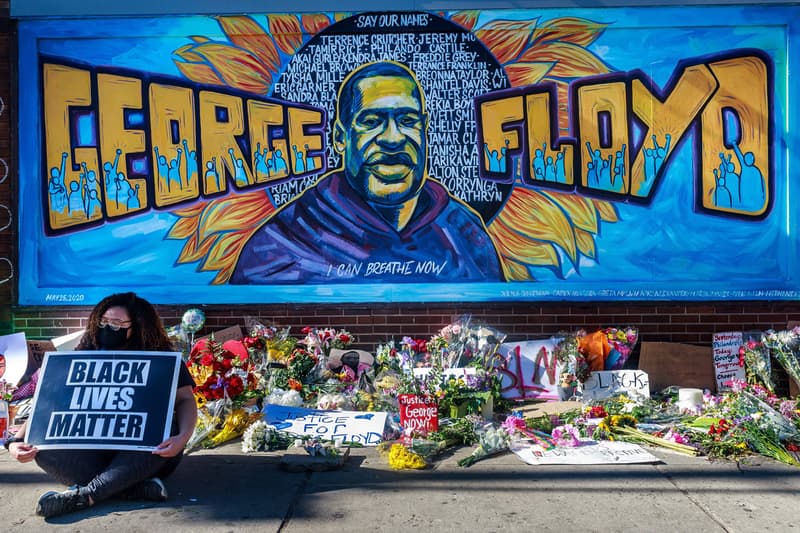 Reactions from across the sports, music, fashion and entertainment industries poured in on Tuesday after one of the officers involved in George Floyd's death was found guilty on all three charges.
Former Minneapolis police officer Derek Chauvin was convicted of murder and manslaughter on Tuesday, a major development in the case that sparked widespread protests against police brutality and amplified the Black Lives Matter movement. George Floyd died after being knelt on by police for over nine minutes during an arrest in Minneapolis, Minnesota, in May. Chauvin's bail was revoked and his sentencing will be in two months.
The news prompted reactions from major figures across industries.
The NBA and the NBA Players Association issued a joint statement following the verdict, saying that there was still "much work to be done."
NBA and NBPA Statement pic.twitter.com/drKqQjbhsp

— Candace Buckner (@CandaceDBuckner) April 20, 2021
WNBA Commissioner Cathy Engelbert also issued a statement on Twitter, calling the verdict "a step toward justice."
The following was released by the WNBA. pic.twitter.com/KWF4mkr6mf

— WNBA (@WNBA) April 20, 2021
LeBron James reacted to the news by tweeting "ACCOUNTABILITY."
ACCOUNTABILITY

— LeBron James (@KingJames) April 20, 2021
Basketball Hall of Fame inductee Magic Johnson tweeted that "Justice has been served."
Thank God…guilty! Justice has been served!!

— Earvin Magic Johnson (@MagicJohnson) April 20, 2021
American fashion and graphic designer Jeff Staple features news of the guilty verdict in his Instagram story, as did Pyer Moss' Kerby Jean-Raymond.
Rapper Common tweeted after the news, saying that the verdict was "the beginning of justice for ALL."
This is not the end. This is the beginning! The beginning of justice for ALL! pic.twitter.com/3IBSP9Sd68

— COMMON (@common) April 20, 2021
Former U.S. President Barack Obama praised the jury's decision, but added that the justice "requires much more."
Today, a jury did the right thing. But true justice requires much more. Michelle and I send our prayers to the Floyd family, and we stand with all those who are committed to guaranteeing every American the full measure of justice that George and so many others have been denied. pic.twitter.com/mihZQHqACV

— Barack Obama (@BarackObama) April 20, 2021
Actor and Grammy winner Jamie Foxx called the verdict a "bitersweet moment."
View this post on Instagram
In March, leading names in the fashion industry called for solidarity between Black and Asian-American communities in response to a rise in hate crimes.