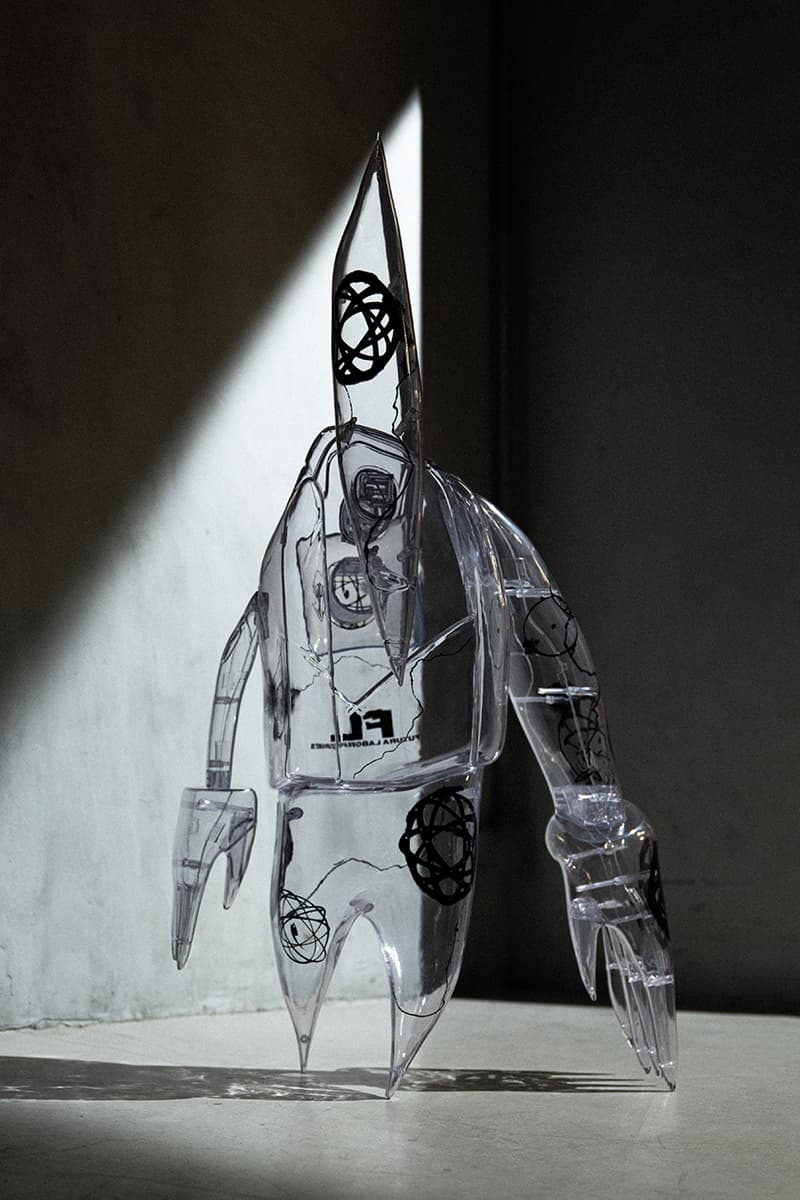 1 of 9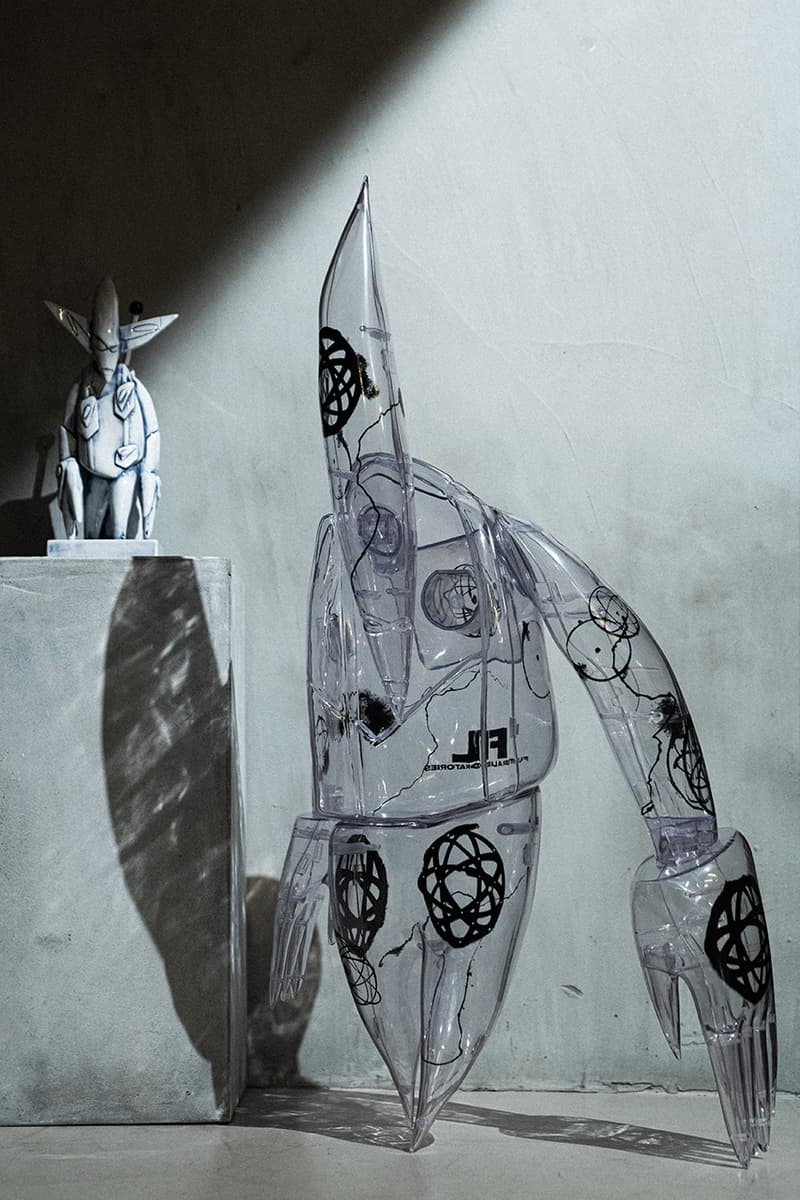 2 of 9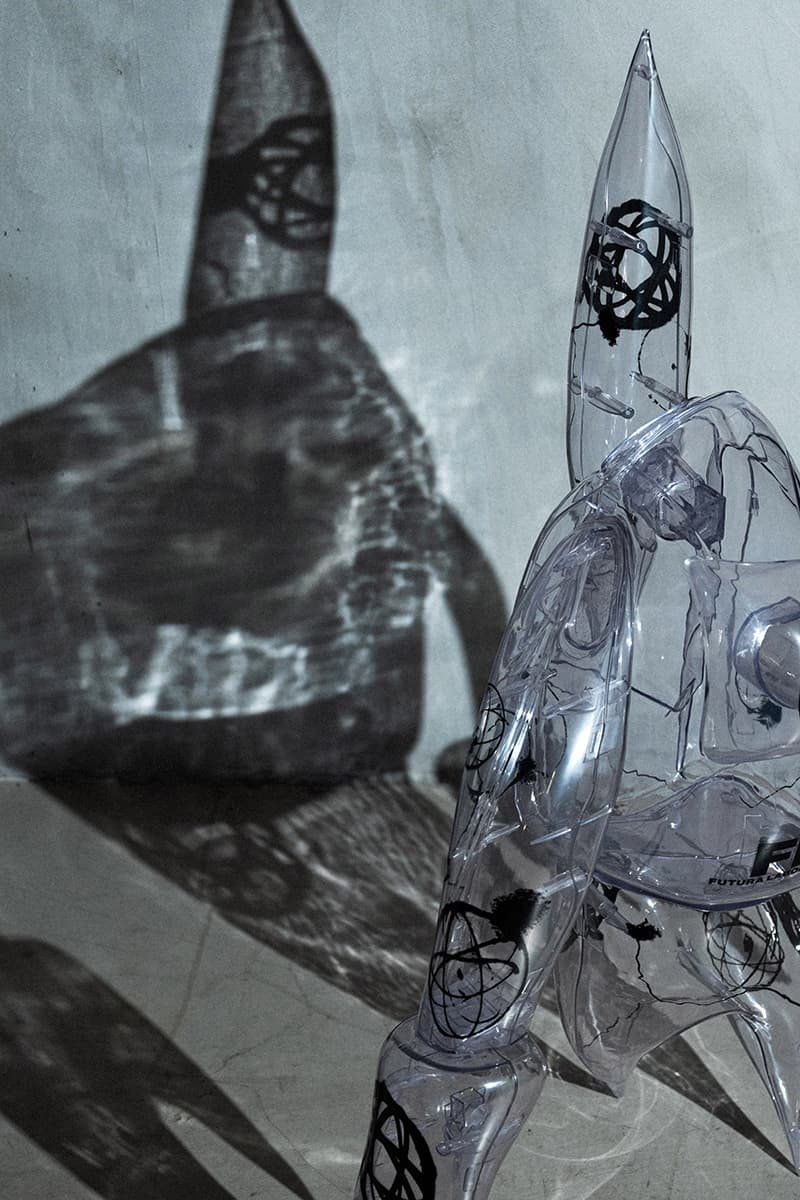 3 of 9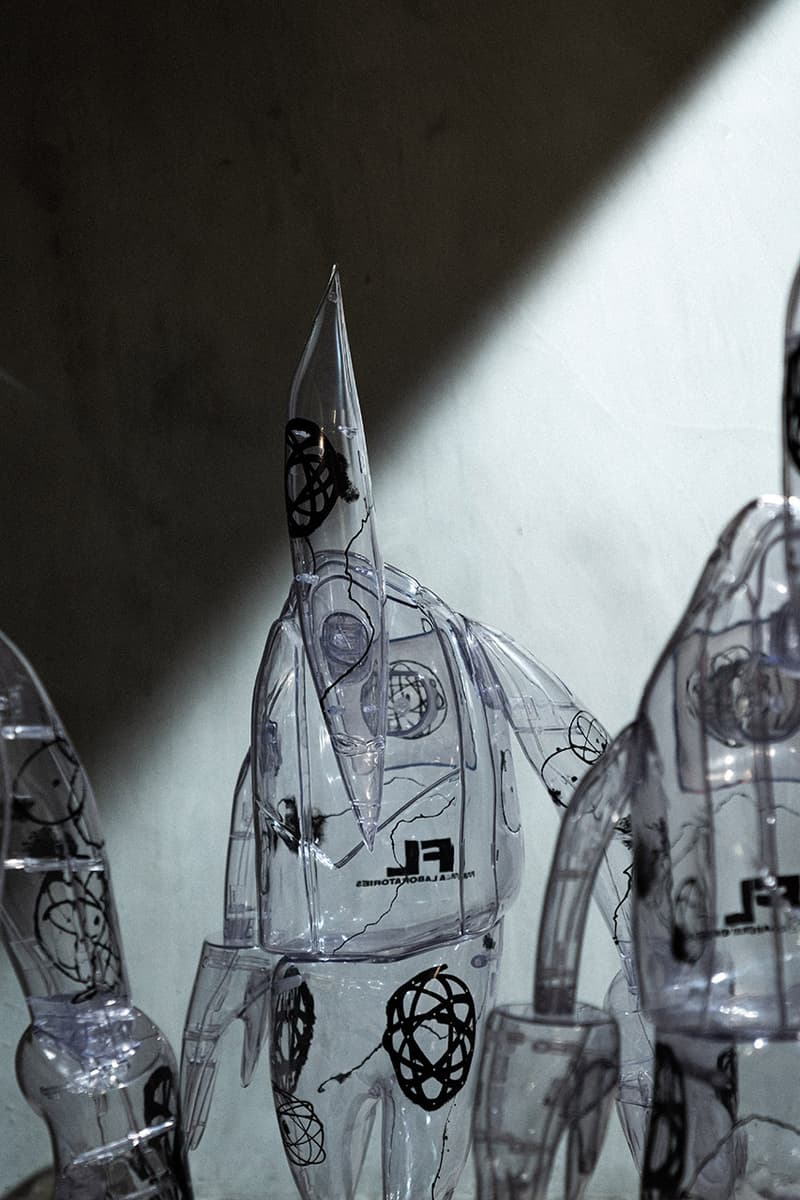 4 of 9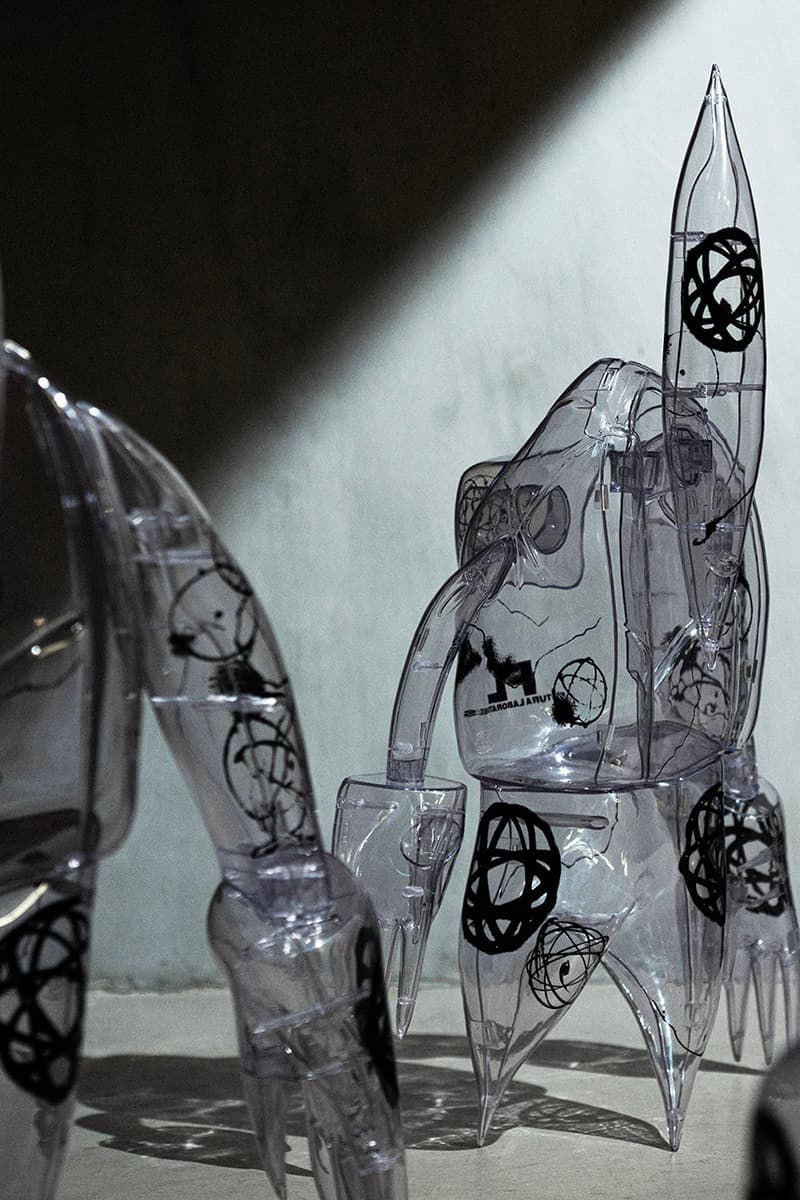 5 of 9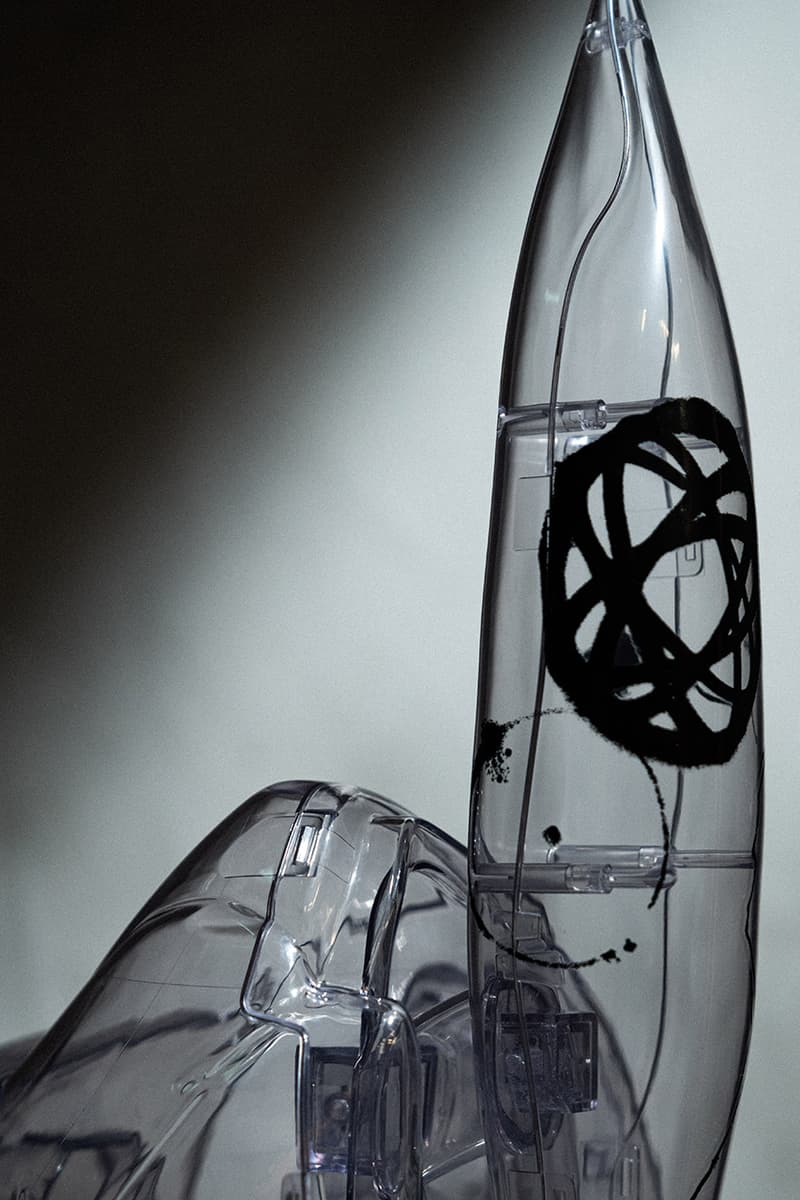 6 of 9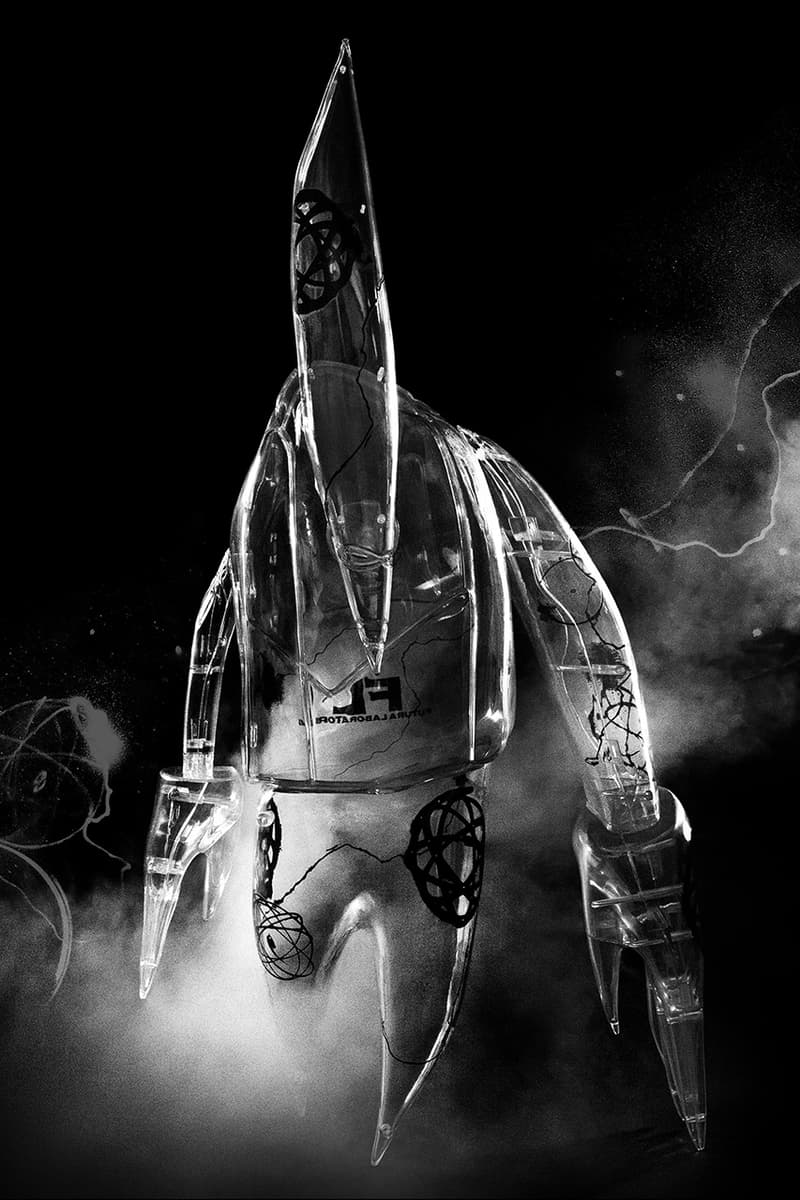 7 of 9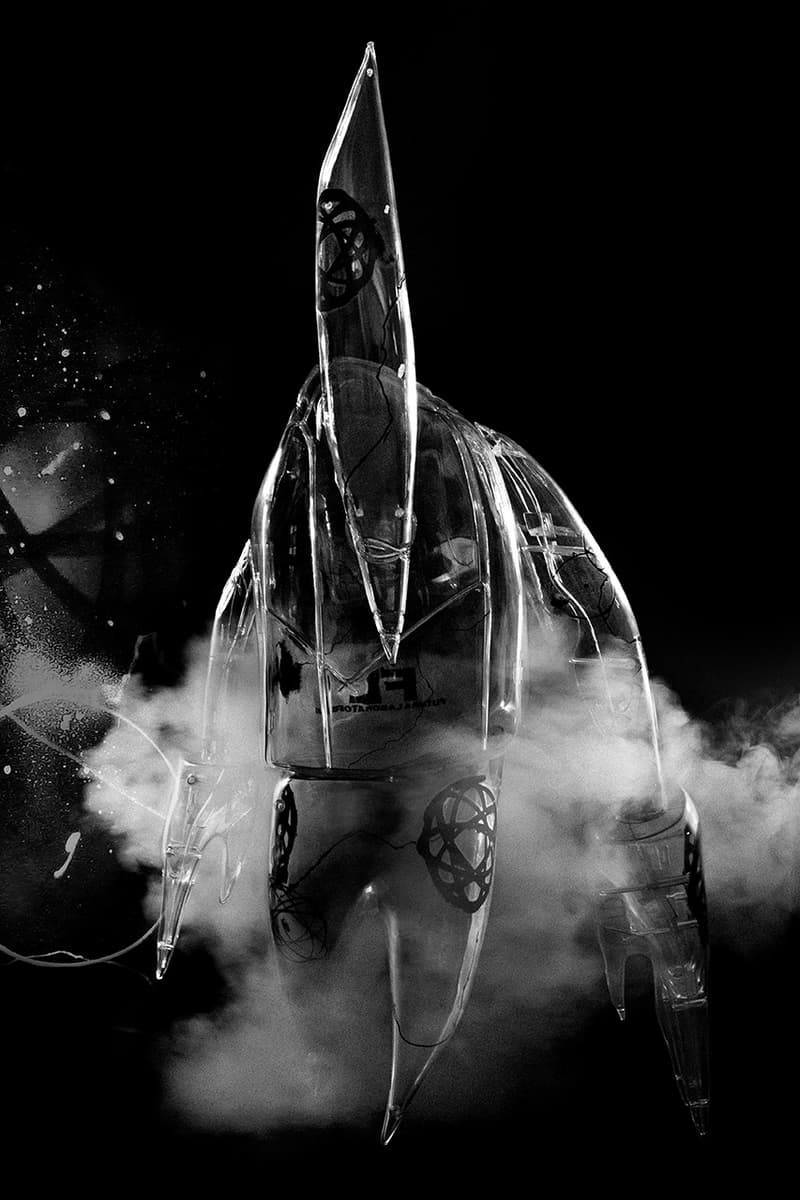 8 of 9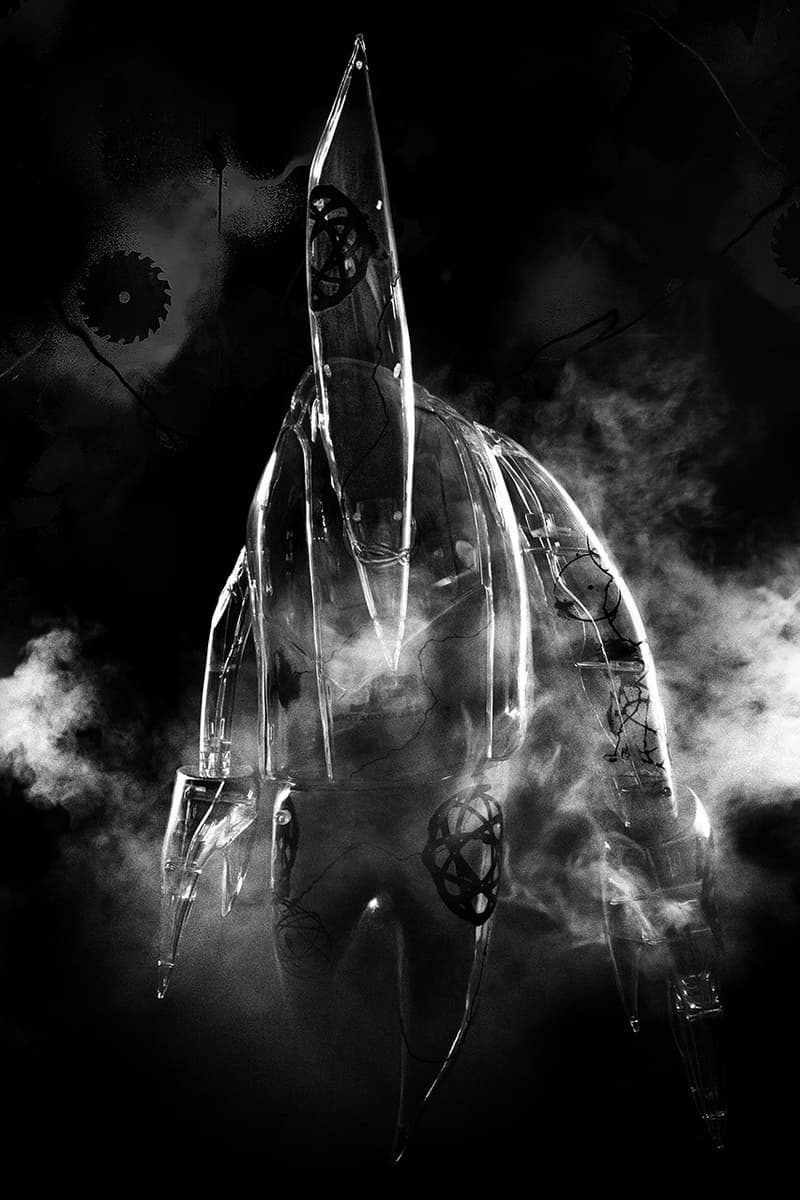 9 of 9
Futura Laboratories's New Collectible Elevates the 'Pointman' With 'Atoms'
The artist's new figure, 'FL-006,' stands nearly three feet tall.
---
Futura's artworks often contain one of several signature elements but few are as recognizable as his Atoms motif, seeing swirling lines eclipsing one another in a shape that recalls an electron's path around the nucleus. The Pointman is no less recognizable with its angular limbs and claws. These two Futura trademarks again coalesce in his latest work for Hong Kong's AllRightsReserved, the tall FL-006.
Retaining the enigmatic naming practice epitomized by other Pointman figures, the FL-006 is a transparent plastic figure laden with black Atoms and Futura Laboratories branding, indicative of the artist's streetwear-leaning imprint. This first-edition version is one of Futura's tallest character collectibles to date, standing about 35 inches tall, and it's also extremely limited, with only 350 pieces ever released. Appropriately, given Futura's inclination towards cutting-edge tech, it includes a certificated NFC authenticity chip to guarantee its provenance.
Enter the raffle for Futura Laboratories' $1,950 USD FL-006 figure DDT Store's website and expect the winners to be selected May 3.
AllRightsReserved has been plenty busy recently, introducing new editions from the likes of Matt McCormick and David Shrigley.