Netflix Launches Shuffle Feature To Help You Figure Out What Show To Binge
For when you don't know what to watch.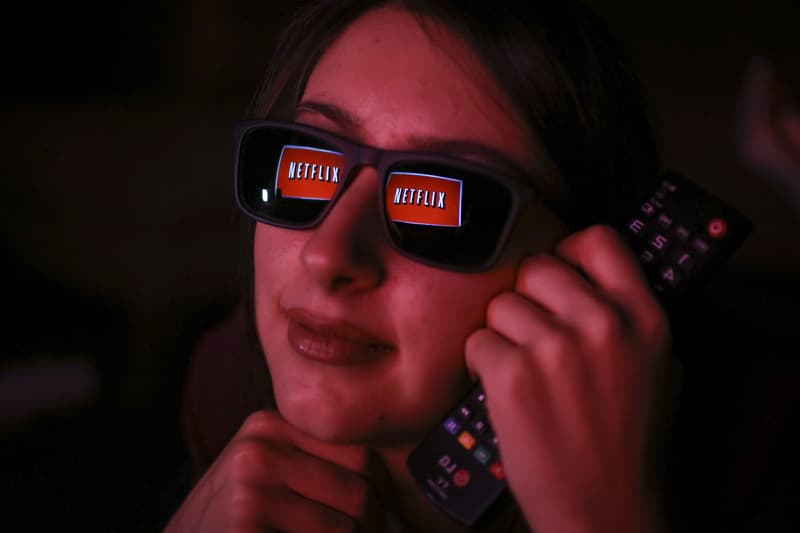 If you've ever settled in to stream a movie or show but suddenly froze on deciding what to watch, you're not alone. It's been well reported that with the influx of choices available on digital streaming services comes a certain level of decision fatigue.
Netflix understands this, and on Wednesday, introduced a new tool that helps make viewing decisions for its users. The new feature, called "Play Something," automatically puts on a new series or film based on a user's previous viewing habits. So if Bridgerton is your thing, Netflix might play a similar period drama, and so forth.
And if Netflix's "Play Something" suggestion isn't on point, there's also a "Play Something Else" button that can launch a brand new series or film, a series that's the user is currently watching, a series or film on the user's list or an unfinished series or film that might be worth a revisit.
The tool is located on the navigation menu, in the tenth row of the Netflix homepage and underneath the user profile name.
"Whether you're in the mood for a new or familiar favorite, just 'Play Something' and let Netflix handle the rest," the company said in a press release.
For further guidance on what to watch, Netflix has dropped a teaser reel of all its upcoming blockbuster releases coming this summer.