Nike Announces Replacement for Executive Involved in Reselling Controversy
Shaking up its senior leadership.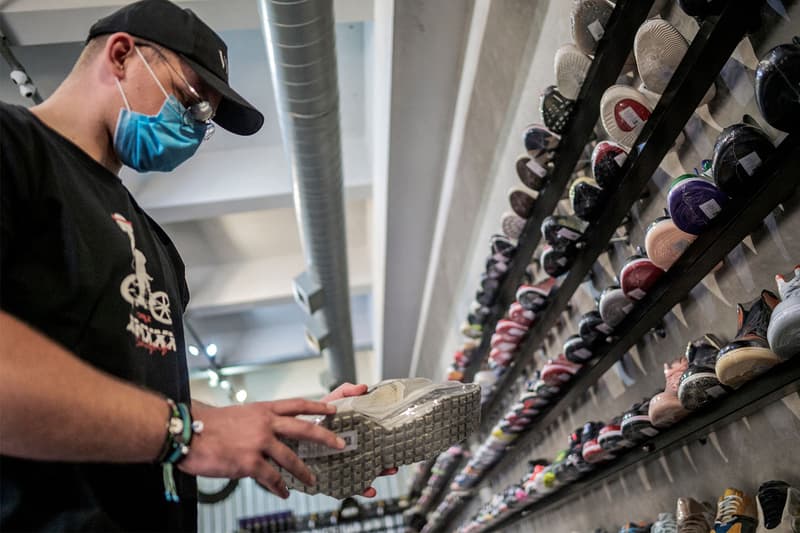 Shortly after Nike North America VP/GM Ann Hebert resigned amidst the discovery of her son's sneaker resale business, the sportswear giant has now announced a senior leadership shakeup.
Despite the announcement being prefaced with a note that the latest changes will "continue the momentum of the company's Consumer Direct Acceleration," attention has been placed on Hebert's replacement. The now-empty VP/GM of North America position is set to be taken over by Sarah Mensah.
Mensah most recently was the VP/GM of Nike's Asia Pacific and Latin America region operations and served as the Senior Vice President and Chief Operating Officer for the NBA's Portland Trailblazers before joining Nike. Amy Montagne will be stepping in to become the VP/GM of the APLA region with the shake-up. The two new VP/GMs will be reporting directly to Heidi O'Neill, Nike's president of consumer and marketplace.
"Sarah and Amy are two dynamic leaders, bringing deep experience and expertise to these important roles," said O'Neill. "Sarah has continually demonstrated her ability to deliver strong results across our geographic and Jordan Brand businesses and I look forward to her bringing those skills to the North America team. Amy's breadth of experience across Nike's global categories – including Women's – and most recently leading our Men's consumer construct will be instrumental in leading future growth for APLA."
Additionally, Aaron Cain, who has worked at Nike since 2004 in various leadership capacities, will be named the new Men's VP/GM, reporting directly to the President of Consumer Creation, Michael Spillane.
"Aaron's deep experience in product, merchandising, driving strong consumer connections and delivering exceptional business results across Nike will be well served in this role. I look forward to seeing Aaron's expertise, passion for sports and team leadership be further showcased," said Spillane.
In case you missed it, Nike recently shared its progress with its Every Stitch Considered Spring 2021 collection.