Jeff Bezos Loses NASA Lawsuit and Rolling Stone Teams Up With Bored Ape Yacht Club in This Week's Business and Crypto Roundup
While Ethereum and Solana reached all-time highs.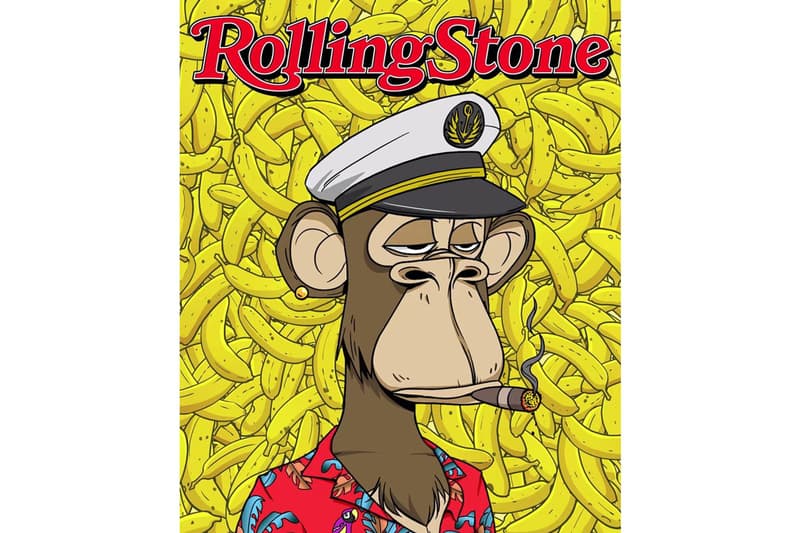 Many brands are starting to see a recovery despite the challenges initially brought on by the pandemic. Some businesses, especially ones that focused efforts on expanding e-commerce ventures, have even seen profits rise even higher than before.
HYPEBEAST has rounded up the top business and crypto stories of the week so you can stay in the know about trends across industries.
Business
Last month, David Beasley, the director of the United Nations' World Food Program challenged Musk to donate a portion of his wealth to help alleviate the global hunger crisis on Twitter. Musk responded on Twitter, offering to sell $6 billion USD worth of Telsa shares if the UN's World Food Program can describe exactly how the funds would "solve world hunger."
If WFP can describe on this Twitter thread exactly how $6B will solve world hunger, I will sell Tesla stock right now and do it.

— Elon Musk (@elonmusk) October 31, 2021
Airbnb reported that 79.7 million nights and experiences were booked in Q3. This quarter saw Airbnb hit its highest-ever revenue and net income despite cross-border and urban travel not returning to pre-pandemic levels just yet.
Facebook announced that it would be shutting down its Face Recognition system and will no longer automatically identify people in photos and videos. As part of the change, more than a billion people's individual facial recognition templates will be deleted from the company's data systems.
The U.S. Court of Federal Claims ruled against Jeff Bezos' Blue Origin space company in its bid to win a multi-billion dollar NASA space contract. Part of the space agency's Artemis program, the winning company will get to develop the first commercial human lander that will eventually land two humans on the moon.
Not the decision we wanted, but we respect the court's judgment, and wish full success for NASA and SpaceX on the contract. pic.twitter.com/BeXc4A8YaW

— Jeff Bezos (@JeffBezos) November 4, 2021
While financial details of the new deal have not been disclosed, the VR fitness subscription service will operate under Meta. Supernatural's CEO Chris Milk will also be joining, pointing out that the acquisition will give his firm "more resources to expand."
Crypto
Ethereum reached an all-time high of $4,674 USD on Wednesday while Solana soared to a record $247 USD, according to Coingecko. Several popular coins have hit all-time highs in recent weeks, including Bitcoin and memecoin Shiba Inu.
gm ?

— ethereum.org (@ethdotorg) November 3, 2021
Cryptocurrency exchange Binance has announced that it is investigating a scam involving a Squid Game-inspired digital coin called SQUID, which stole millions from its investors. Binance said that its security team has since launched an investigation into the matter "as a way to show our support for the wider crypto community."
A collective of anonymous investors spent $250,000 USD worth of cryptocurrency on an NFT granting the ability to make a trip to Willowbrook, Illinois once a year for a supervised visit with a 2,000-lb tungsten cube. The owners will be able to see, photograph and touch the approximately 14-inch forbidden cube, which is currently a popular meme in the crypto world, on their annual visit.
Extremely proud to announce that the @Tungsten_DAO has acquired the 14.545 inch Tungsten cube, which weighs 2000 lbs, for 56.9 ETH.

The cube will remain at @MTS_Store's factory until the NFT representation of it is burnt, which will trigger delivery of the cube via freight. pic.twitter.com/7odYbzio5v

— VincentVanDough (@Vince_Van_Dough) November 1, 2021
Bitski teamed up with streetwear brand PLEASURES for a capsule collection titled "WAGMI" — a crypto term short for "We're All Gonna Make It." The collection, composed of a hoodie, cap and dog tag necklace, features holographic accents and heavily features the WAGMI acronym across its digital pieces.
Rolling Stone announced its first-ever digital cover NFT created in partnership with Bored Ape Yacht Club (BAYC). The publication and BAYC will mint a digital cover image as an NFT, and will serve as one of two pieces from the collaboration that utilizes Rolling Stone's logo.
View this post on Instagram