Soulja Boy Sounds off on Kanye West After 'Drink Champs' Interview
Delivering some harsh words for Ye.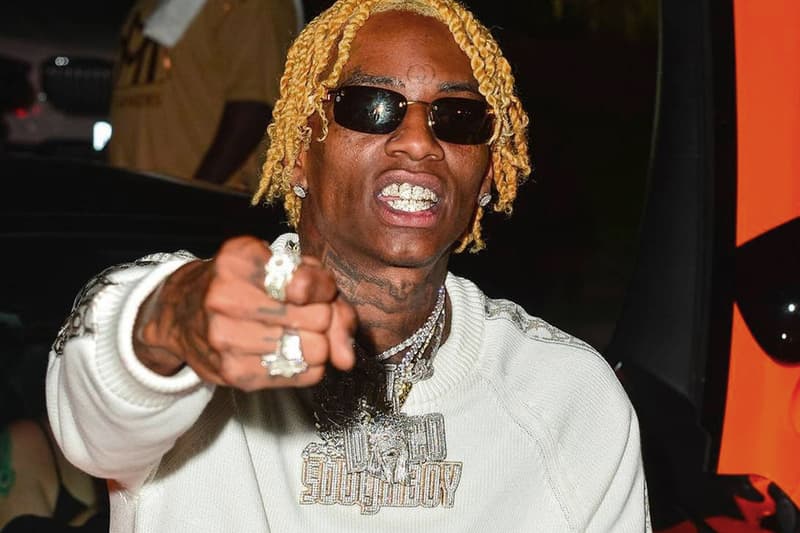 It appears that Soulja Boy was not too pleased with the comments Kanye West made on Drink Champs surrounding the DONDA artist's decision to pull Soulja's verse from "Remote Control."
In the interview, Ye was asked why he made the decision to remove Soulja Boy, to which he responded, "You ain't hear that verse?" N.O.R.E. then asked if the verse was any good and Kanye gave a short and clear response, "Nah," before also declaring the artist as "the future." It seems that Soulja did not care too much about the latter comment and was irked that Ye did not find his verse good enough to be featured. He later took to his livestream to call the rapper out in an expletive-filled speech.
In the livestream Soulja can be heard saying, "Don't get on no motherf**kin' platform and say different from what the f**k you told me to my face. Tell me to my face that shit was trash…Who cut your hair? Yo shit f**ked up." He appears to show his followers a text chain between him and Kanye regarding his verse for "Remote Control." Soulja claims that Ye called his verse "hard." Though Ye also called him one of the "top five most influential" artists, Soulja doesnt seem satisfied, continuing to sound off on Kanye, "You not finna baby me, n***a, with some, 'Soulja Boy is the future.' Shut the f**k up." Check out his full rant below.
Soulja Boy claps back at Kanye West after saying his DONDA verse was trash ? pic.twitter.com/yt1cmwGiCl

— Squirt Reynolds (@SquirtReynoIds) November 5, 2021
Elsewhere in music, Drake's Toronto music club History, opens this weekend.