'The Harder They Fall' Tells the Story of Black Western Culture Through Costume
The JAY-Z-produced film uses fashion as a cultural conduit.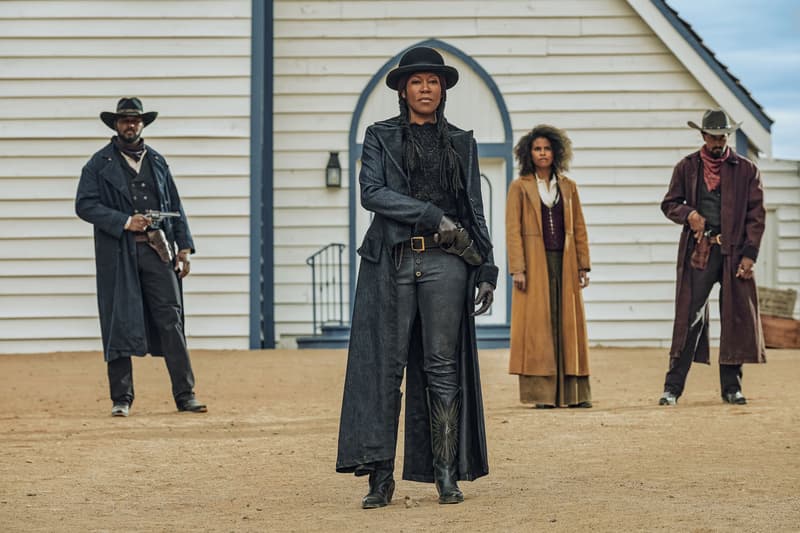 1 of 6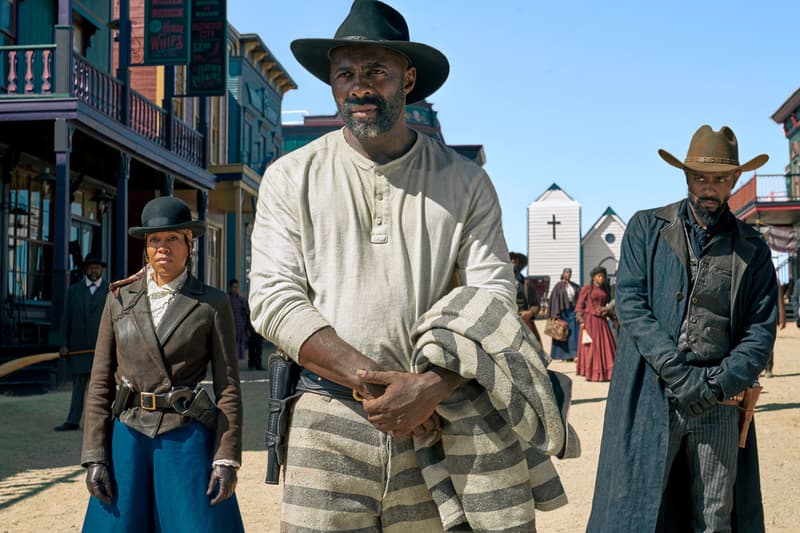 2 of 6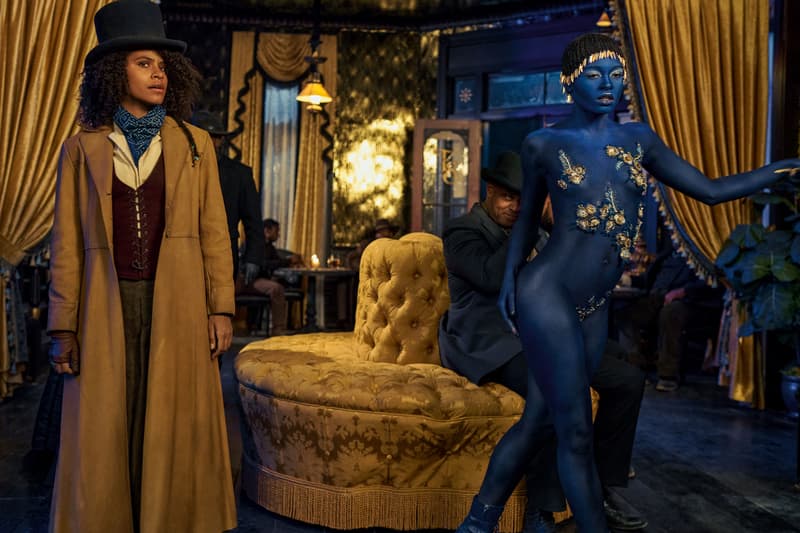 3 of 6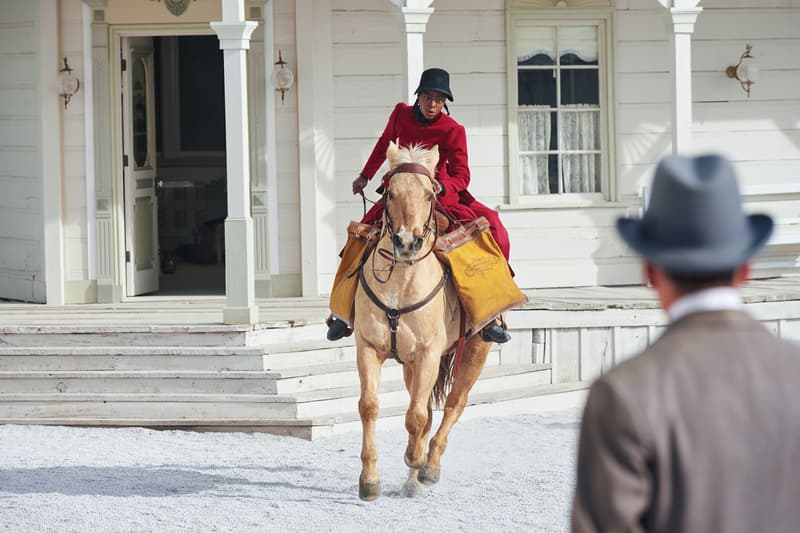 4 of 6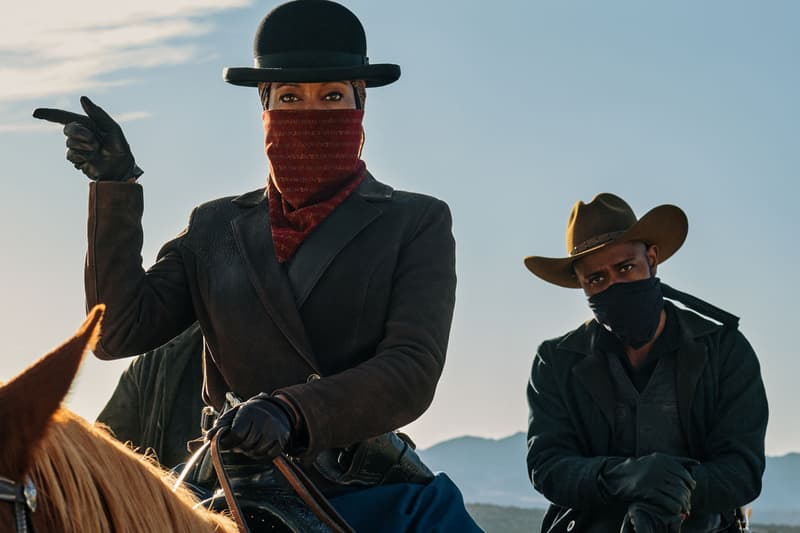 5 of 6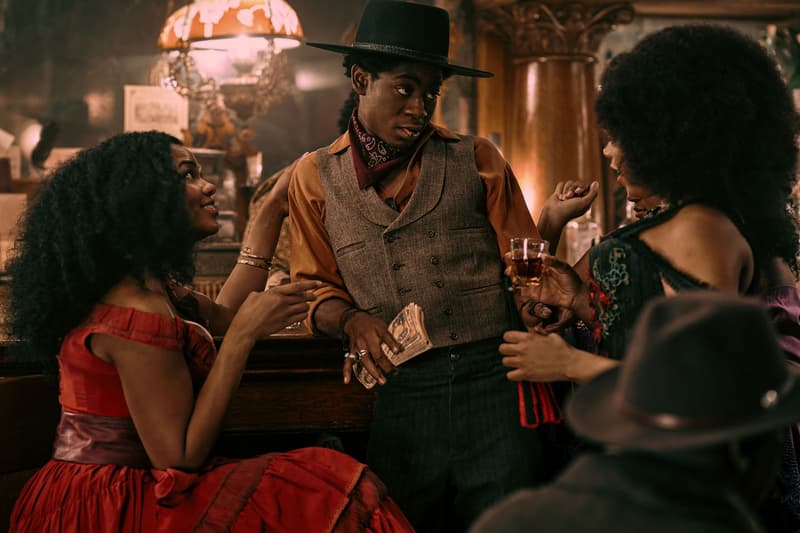 6 of 6
Jeymes Samuel's The Harder They Fall made its Netflix debut on November 3 and tells the story of retribution and revenge through the lens of Black cowboys in the 19th century American West. Though the story is fictional, the film based its character portrayals on legendary Black historical figures and employed a star-studded cast that includes Idris Elba, Zazie Beetz, Regina King, Jonathan Majors, Lakeith Stanfield, RJ Cyler, Delroy Lindo, Danielle Deadwyler and more.
The prevalence of Black cowboys was the result of freed slaves who migrated from the South to the American West, with historians estimating that 1 in 4 cowboys was Black, according to the Smithsonian Magazine. Following the Civil War, being a cowboy was one of the few jobs open to Black men and there was an increased demand for workers skilled in herding cattle. Aside from farming jobs, freed slaves sought out the West as a means of freedom.
"The West represented this idea that you could create your own future as a Black person in that time," fashion and costume historian Shelby Ivey Christie told HYPEBEAST at a screening of the film in New York.
To paint the picture of Black Western culture in The Harder They Fall, costume designer Antoinette Messam reflected on what the many characters would have looked like during that time, and how their costumes could help tell their stories. From researching Victorian fashion to working with a range of luxury designers like Balmain, Golden Goose, Ozwald Boateng, Ralph Lauren, Stetson and more, perfecting the portrayal was a core part of creating the film.
"I didn't grow up knowing this culture even existed," Messam told HYPEBEAST. "Even though my background is fashion before film, and I took history, this history was not something that anyone shared with me exactly." Messam said she consulted with other designers to craft costumes that were both historically accurate but also featured a signature "flair and swagger."
For Ouigi Theodore, founder and creative director of The Brooklyn Circus, the film's costumes presented the opportunity to flip the script on what people usually associate with cowboy culture. "Hollywood has always painted Western culture and owning horses or being in that culture as something that was white. It was also something reserved only for the wealthy, but it was actually the reverse for us as a people."
Costume design was also crucial for conveying unspoken details about a character's personality. For example, when Zazie Beets' character, Mary Fields a.k.a. Stagecoach Mary, made her first appearance in the film, she wears a red Victorian dress with a corset, side leg slit and a black top hat. Field's powerful ensemble not only highlighted her independence but also showcased the importance of saloon women during that time.
Based on figures like Nat Love, Rufus Buck, Mary Fields, Gertrude Smith and more, the film's power lies in its efforts to showcase both the history of Black Western culture in the United States and its modern-day implications.
"Black cowboy culture is counterculture," said Ouigi Theodore.
Produced by JAY-Z, The Harder They Fall is now streaming on Netflix.