Snoop Dogg Taps Jadakiss, Busta Rhymes and Benny the Butcher To Make "Murder Music"
The first song off of his upcoming Def Jam debut.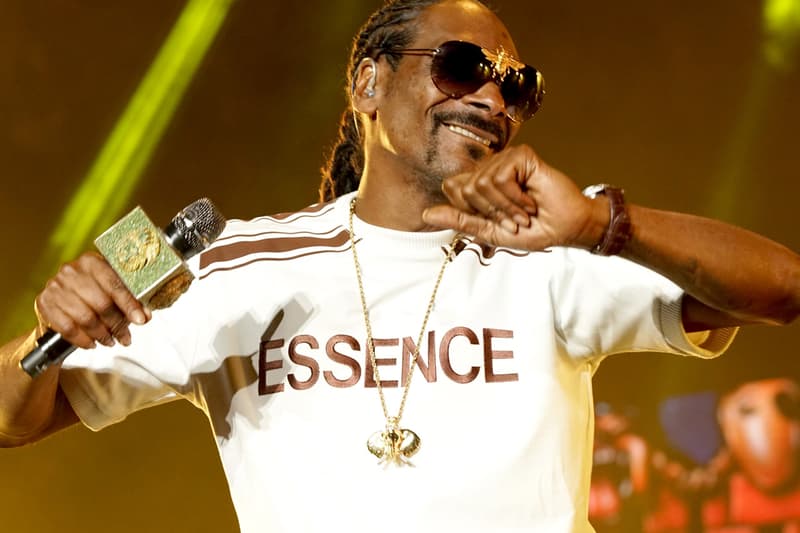 Snoop Dogg has released the first song off of his forthcoming LP Snoop Dogg Presents the Algorithm. The stormy "Murder Music" opens with a spit-fire piano sequence that sounds like it's straight out of a horror movie.
Against the piano chords, which cut in and out over the course of the song, a hard-hitting beat provides the backdrop for bars from the track's featured artists, Jadakiss, Benny The Butcher and Busta Rhymes.
Benny delivers the first verse, followed by Jadakiss, who chronicles a creepy killer tale of those who get caught and then those who don't.
Busta closes off, rapping "at times, I be unleashing a wrath that most fear."
"I don't discriminate," he continues. "I even body close peers."
Snoop, meanwhile, interjects throughout to shout out its title. Nottz, a frequent collaborator of the rapper, is credited with the track's production.
The Algorithm will be Snoop's first full-length release since joining Def Jam as an executive creative and strategic consultant. At a listening event in New York last week, fans got a preview of a handful of first-time collaborations on the LP. The nineteenth studio album from the seasoned rapper packs a star-studded lineup of guest artists, including Method Man, Redman, Mary J. Blige, Dave East and Usher.
Snoop Dogg Presents the Algorithm is out via Def Jam on November 12. Ahead of its premiere, stream Snoop Dogg's "Murder Music" featuring Jadakiss, Benny The Butcher and Busta Rhymes.
In other music news, Bobby Shmurda has returned with the bouncy track "Splash."