Jordan Clarkson Shares His Approach to Styling Athletic Apparel from lululemon
The brand's newest Global Ambassador gives an inside look at his style for this season.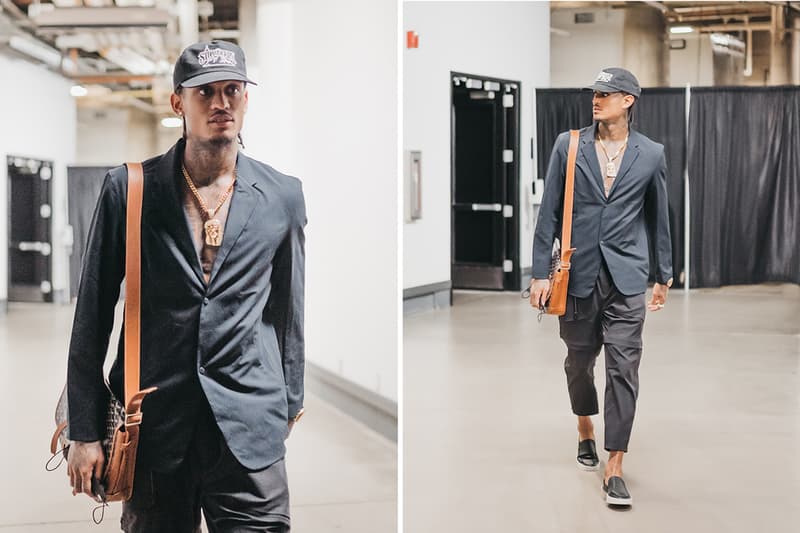 Adding to the list of accolades that make Jordan Clarkson stand out, the Utah Jazz guard has been named lululemon's newest Global Ambassador. Fans of Clarkson watch his effortless swag come alive on the court and in the visionary fits that he puts together for each pregame tunnel walk.
As a Global Ambassador for lululemon, Clarkson will wear and test game-ready pieces before sharing his personal insights with the brand. "I never try to fit into a box, and lululemon understands that who we are as individuals is empowering and unique," says Clarkson. "Through our partnership, I'll dive deeper into my love of style by working with them to develop the best in class technical fabrics and designs they're known for." His natural approach to self-styling creates risk-taking outfits that combine comfortable athletic wear with unexpected accessories from designer brands.
Before Clarkson applies his fashion prowess in a new way, HYPEBEAST has sat down with the player to find out what else he has planned for the 2021-22 NBA season.
HYPEBEAST: What are some personal tips for styling athletic clothing into a fly outfit?
Jordan Clarkson: I'm obsessed with style and design, so my advice is to have fun with it. I never take fashion too seriously. I do what feels good and comes naturally to me – it's a form of self-expression. If there's a fabric that feels good, I want to try it. If there's a color that catches my eye, I work it into my outfit.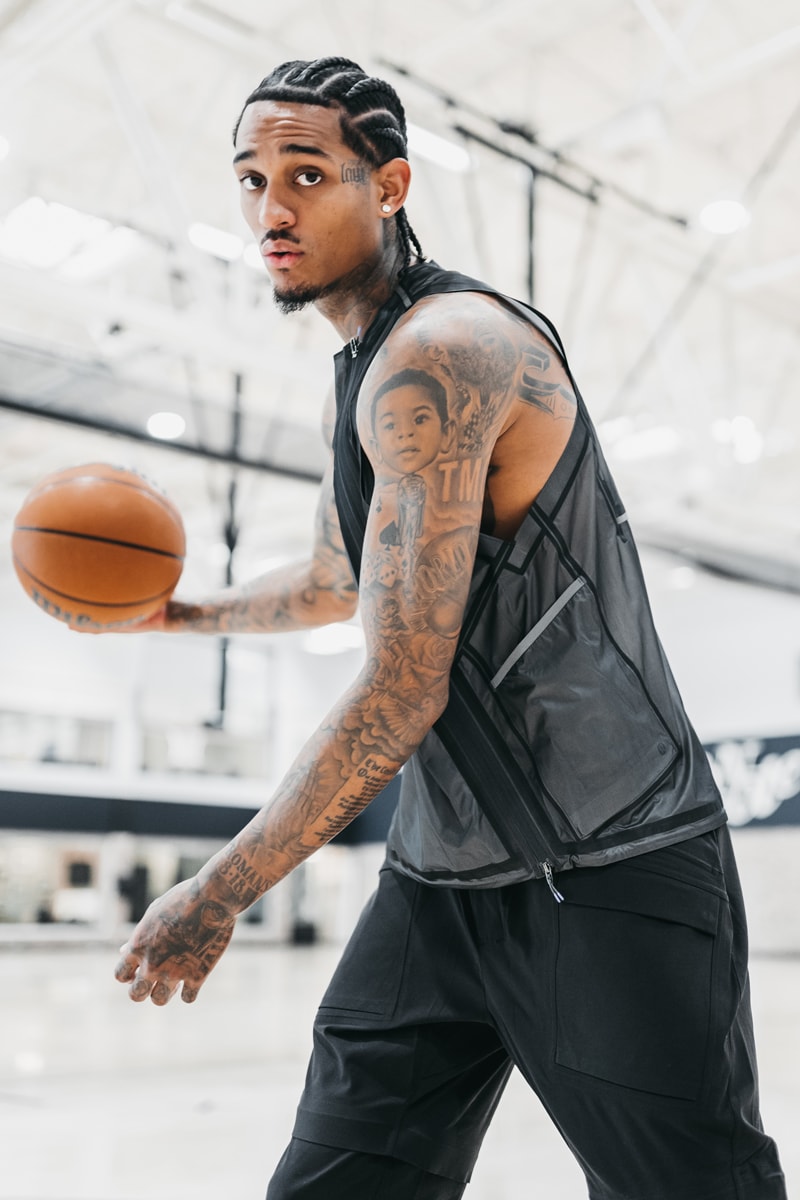 HB: Does your style change when you're getting dressed for a game versus for everyday?
JC: On game days, I like to wear original pieces, and when I'm relaxing, I keep it pretty casual and comfortable.
HB: What kind of music do you listen to while getting ready for a game?
JC: West Coast, Cali rap. And lots of Frank Sinatra.
HB: Do you tend to incorporate trends into your outfits or does your style stay consistent from season to season?
JC: I am not so much of a trends guy as I am one who likes to be a free spirit when it comes to my clothing. I enjoy being comfortable, while also being stylish. I also like to take risks when it comes to my wardrobe and I think that's one of the reasons I decided to partner with lululemon. They aren't the brand that many people would traditionally think for me to partner with, but they let me be exactly who I am and that's empowering.
HB: Do you have any favorite pieces or workout staples from lululemon?
JC: The Metal Vent Tech Short Sleeve Shirt has abrasion-resistant fabric that's light, fast and long lasting, which means I can go from the court to family time comfortably. Another staple is the City Sweat Jogger. They are designed for comfort and movement without sacrificing style. But I can't say that I have a specific style. My aesthetic is free, natural and original. I just try to be the best version of me that I can be, and that's why I'm excited to join lululemon to continue to explore my interests in fashion as we grow and innovate together.
HB: What are some other brands that you're looking forward to wearing to games this season?
JC: For me, it's less about the brand and more about an individual piece, but my style is always full surprises, so you'll just have to wait and see.
HB: Is yoga part of your training routine?
JC: As an athlete, I'm always trying different workouts and exploring ways to boost my performance. But what I love about lululemon is that's it's more than a yoga brand — I wear it when I'm training and when I'm relaxing on an off day. And I share their passion for encouraging physical, mental and social wellbeing. 
HB: Why do you call your vlog "NO HYPE"? Are your fashion choices best described as "no hype"?
JC: "NO HYPE," because there is no hype around what me and my team do, everything is real. We really just have fun and live free – so I keep my fashion different, colorful and pretty.
HB: You're about to enter another season with the Utah Jazz. What are some things you'll be focusing on this year?
JC: Staying focused on defense and helping us win games in any other aspect I can. We have one goal and that's to win a championship.
HB: Thanks Jordan. 
For his debut as a lululemon Global Ambassador, Clarkson put his own twist on lululemon's New Venture Blazer and Lab Utilitarian Pant, pairing it with a Goyard bag and a baseball cap. To shop for lululemon before catching Clarkson at the next Utah Jazz Game on November 6, head to the brand's website.