Netflix Shares Full Schedule for 'Stranger Things' Day
Featuring new teasers ahead of season four's 2022 debut.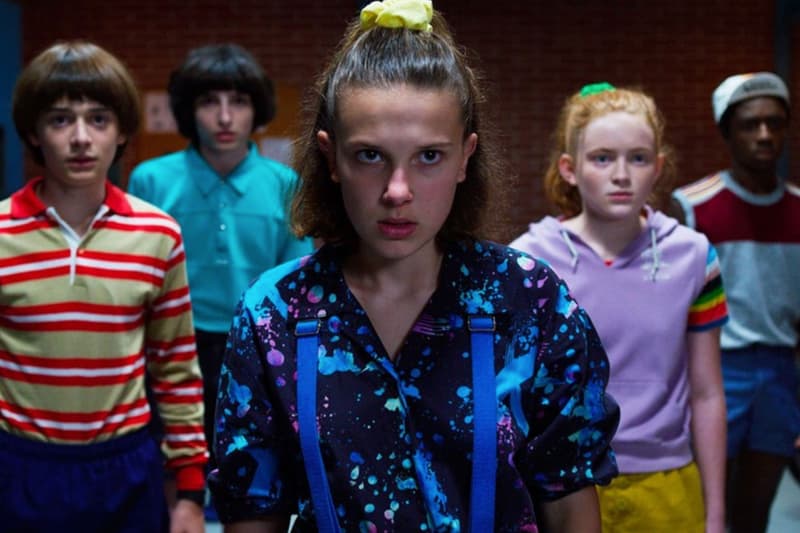 Netflix has unveiled the full schedule for Stranger Things Day, which will celebrate the hotly-anticipated fourth season of the original series on Saturday, November 6.
November 6 was aptly selected as Stranger Things Day to coincide with the date that Will Byers (Noah Schnapp) went missing in 1983 in the first season of the show. Festivities will commence promptly at 12 a.m. PT across Stranger Things' social channels before the streamer unveils the first "tease" at 7 a.m. PT.
View this post on Instagram
Throughout the rest of the event, Netflix will debut the official map of Hawkins, Indiana, where the series is set, and unveil the names of the episodes in the upcoming season. Additionally, fans will be able to tour the series' first-ever pop-up stores in New York City and Los Angeles. The event will close out with a "cast transformations" segment at 4 p.m. PT, during which the ensemble cast will transform "from streetwear to stranger" and get into their respective season four characters.
Aside from the social media-based activations, Stranger Things will also release a selection of new merchandise, including limited-edition Lucky Charms and Cheerios cereals, a Chogrin collectible, a Hawkins High apparel line from Champion and several other items.
Stranger Things Day will take place across the show's Facebook, Instagram and Twitter accounts.
Elsewhere, Daniel Dae Kim is set to star in Netflix's live-action Avatar: The Last Airbender series.