Crypto Investors Purchase $250,000 USD Tungsten Cube That They Can Touch Once a Year
Measuring roughly 14 inches and weighing 2,000 lbs.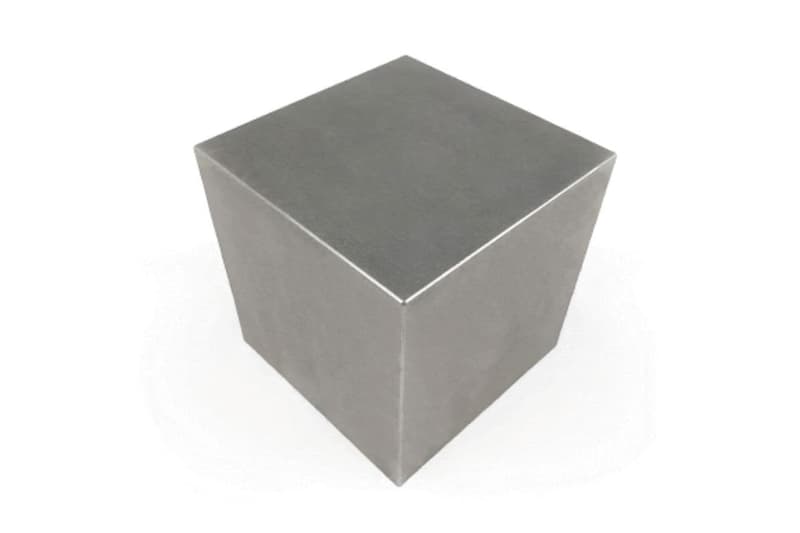 A collective of anonymous investors on Monday spent $250,000 USD worth of cryptocurrency on an NFT granting the ability to make a trip to Willowbrook, Illinois once a year for a supervised visit with a 2,000-lb tungsten cube.
The owners will be able to see, photograph and touch the approximately 14-inch forbidden cube, which is currently a popular meme in the crypto world, on their annual visit. The cube was placed on sale by Midwest Tungsten Service (MTS), a tungsten manufacturer that now sells cubes within the crypto domain, last month. The company said that the aforementioned tungsten was the largest that they could produce and that due to shipping issues, they chose to keep the cube at their headquarters and sell remote ownership in the form of an NFT.
"This NFT represents a real-world physical cube that will be stored at Midwest Tungsten Service headquarters and owned by the NFT owner," the terms of sale read on the OpenSea listing. "One visit to see/photograph/touch the cube per calendar year will be allowed and scheduled with a Midwest Tungsten Service representative. Unlockable content required for scheduling and proof of ownership required for entry. The cube will be stored in a room of its own that will be locked and only accessible by the NFT owner."
The cube's buyers are a group of crypto investors that operate under the moniker TungestenDAO.
"Extremely proud to announce that the @Tungsten_DAO has acquired the 14.545 inch Tungsten cube, which weighs 2000 lbs, for 56.9 ETH," wrote DAO member VincentVanDough in a tweet. "The cube will remain at @MTS_Store's factory until the NFT representation of it is burnt, which will trigger delivery of the cube via freight."
10 percent of proceeds from the sale will benefit charity, according to MTS, and the option to replace the current cube with a larger size will be presented to its owners during their annual trip. Additionally, the owner may burn the NFT, which essentially sends the digital asset to a dead address, and have the cube shipped via freight.
Elsewhere, Live Nation is launching NFT ticket stubs.