Ford Unveils Baja 1000-Ready Bronco Desert Racer
Ford's ultimate turnkey off-road racing SUV.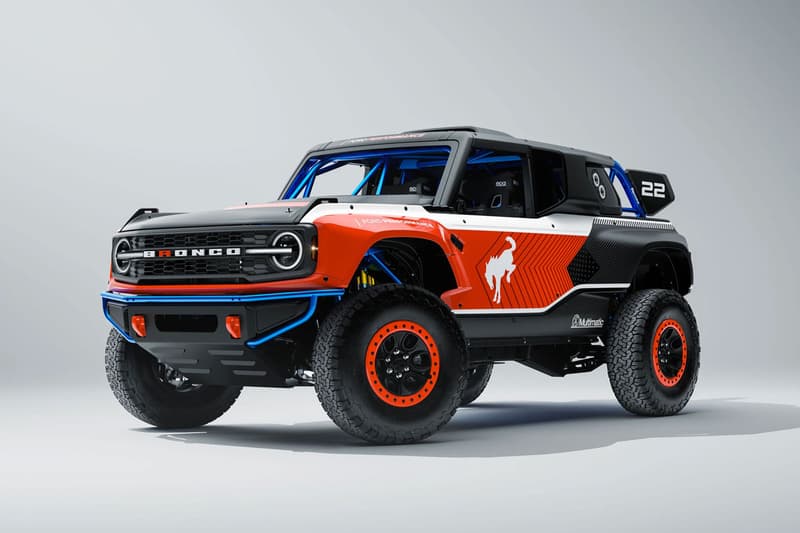 1 of 7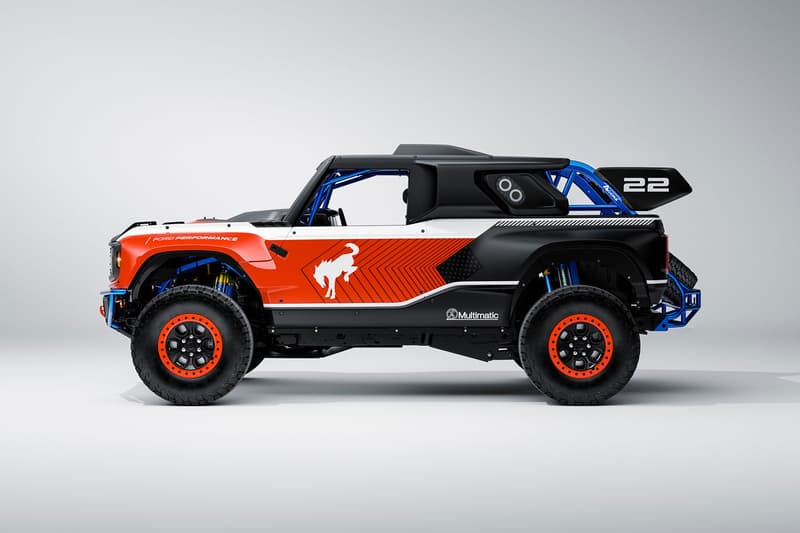 2 of 7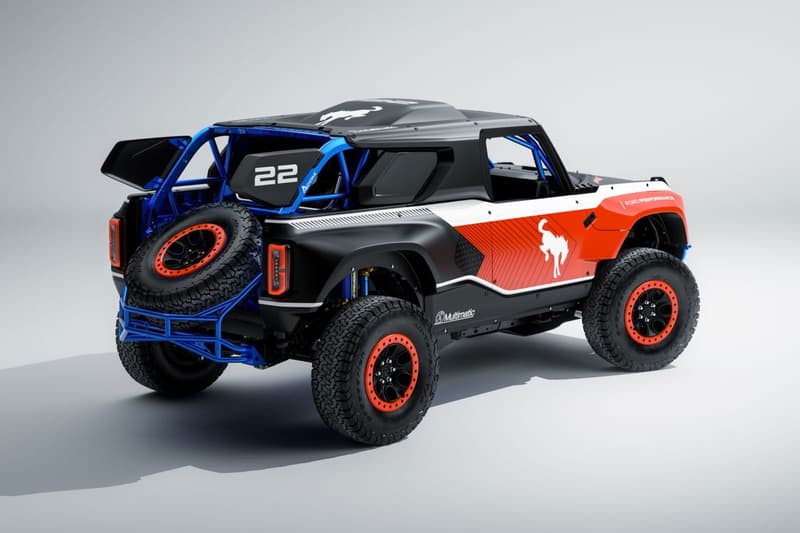 3 of 7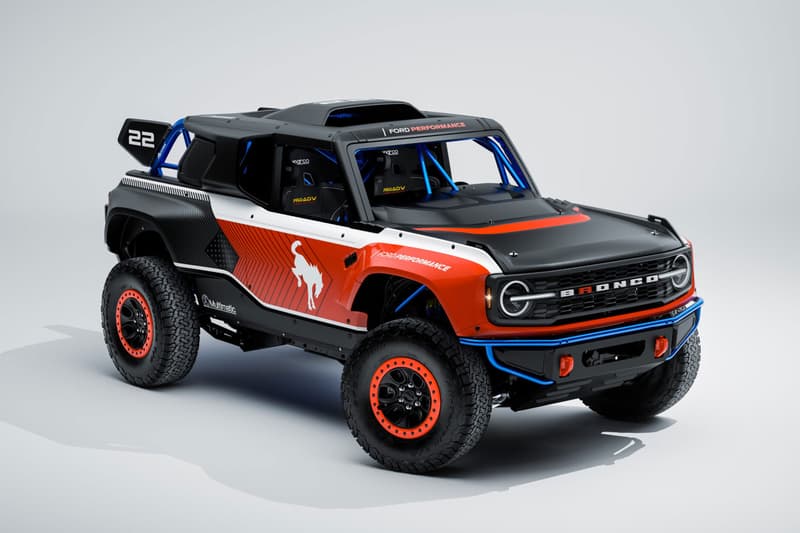 4 of 7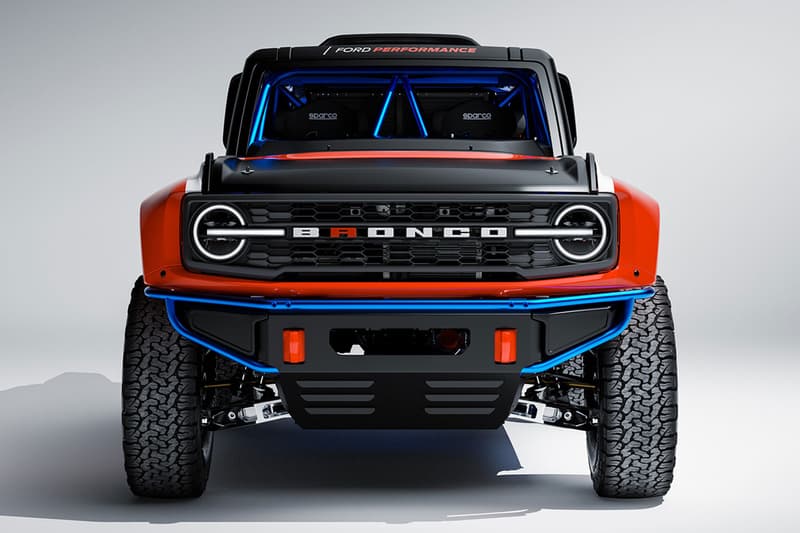 5 of 7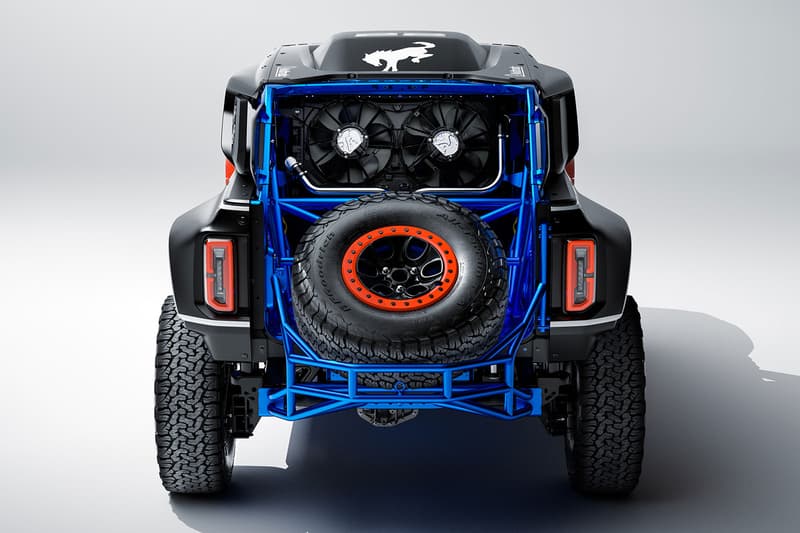 6 of 7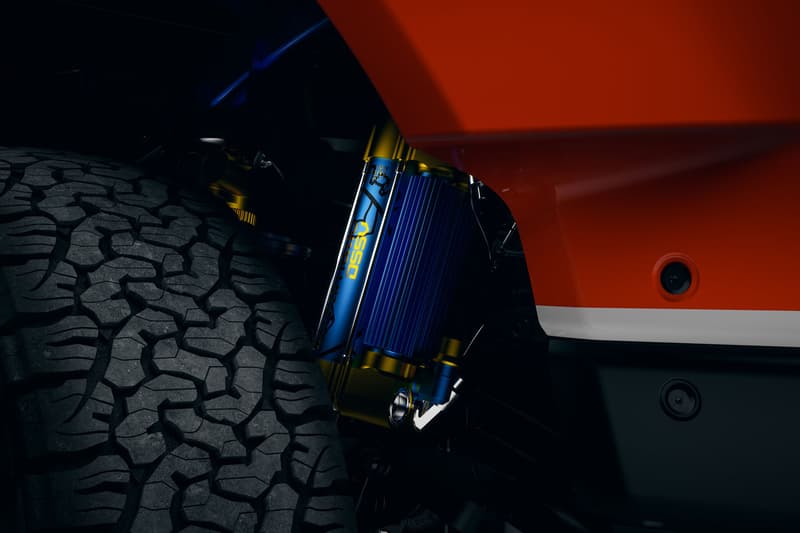 7 of 7
On top of Chevrolet releasing a beast of an off-roader at SEMA, Ford had some tricks up its sleeve as well with the introduction of the Ford Bronco DR — Desert Racer.
The culmination of years of Bronco development and race-tested technology, the 2022 Bronco DR takes the four-door frame and readies it for the Baja 1000 with high-speed desert racing upgrades — the ultimate turnkey off-road racing SUV. The Bronco DR features a 400 horsepower Coyote 5.0-liter V8 engine, Multimatic Positional Selective DSSV Dampers, a safety cage, a High-Performance Off-Road Stability Suspension (H.O.S.S.) system, Multimatic-designed billet aluminum lower control arms, over 55% more suspension travel than the Badlands series Bronco, 37-inch BFGoodrich Mud-Terrain T/A KM3 all-season tires, race seats, and a Motec C187 display.
"It's not just a Bronco with some stripes on it," said Paul Wraith, Bronco chief designer. "We were inspired by extreme rally cars, and then went all in. For this skunk works project, the Bronco team quickly found a theme and developed CAD with heavy use of virtual tools. This is an off-road racing vehicle built out of a production vehicle. We're so happy to have been involved." While the red, white, black, and blue Bronco race livery is eye-catching, 4×4 racing fans will be equally drawn to the exterior's muscular wide panels and cooling air intakes.
Ready to race upon delivery, the Bronco DR is for off-road use only and will only see 50 examples. Priced somewhere in the mid-$200,000 USD range, head over to Ford for more details.
In other automotive news, Toyota Gazoo Racing is building parts for the AE86 again.