Modiphius Entertainment Turns 'Skyrim' Into a Board Game
Now available for pre-order.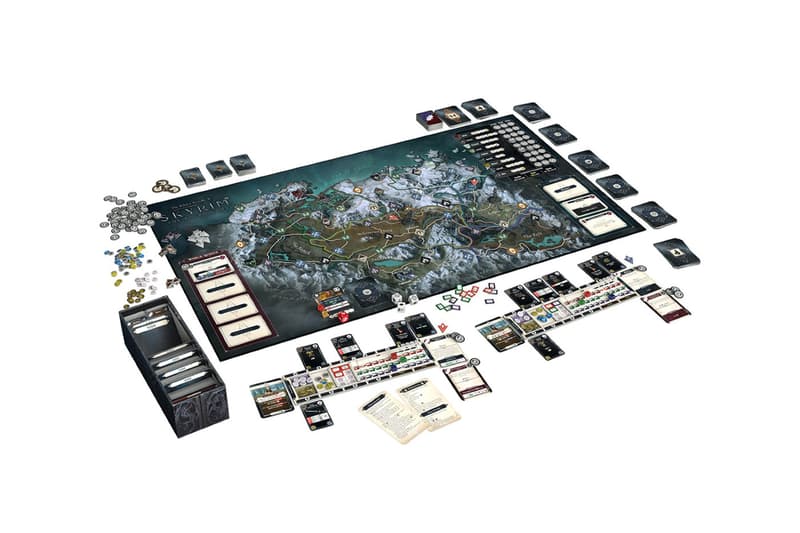 Modiphius Entertainment has officially announced that it is working on a new Skyrim board game entitled The Elder Scrolls 5: Skyrim – The Adventure Game.
Polygon reported that the board game can be played between one to four participants with each session lasting approximately 90-120 minutes long. Players will be able to choose between six races – Altmer, Dunmer, Imperial, Khajiit, Nord and Orismer – while choosing different types of equipment of choices that could affect how each hero may overcome their challenges and journey. The story is shaped by the decisions made during playthrough with the deck of about 700 story cards.
The board game includes the story cards, a custom dice, detailed miniature figures of the playable races and game tokens. There will be two additional expansions available and add-ons that can be purchased for other hero and enemy figurines, gold Septim coins and a neoprene mat. According to the crowdfunding page the main plot states,
"Before the Dragonborn came to Skyrim…You are surviving members of the Blades, a legendary group who long protected the Empire of Tamriel! Abandoned by the empire, you must work together to thwart a plot which threatens the whole of Skyrim."
Pre-order for The Elder Scrolls 5: Skyrim – The Adventure Game is now available for approximately $111 USD on Gamefound. The first 2,011 to back the project can order the game for $92 USD.
In case you missed it, NBA fans can now add to their sports memorabilia collections with Funk's latest miniature figures.