Razer Updates Its Productivity Line With "Silent" Mechanical Switches
Enjoy your usual typing experience without disturbing your colleagues.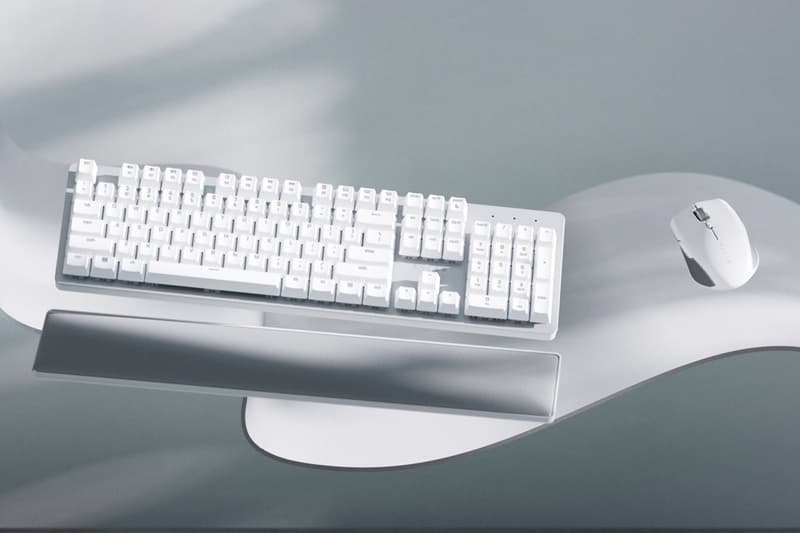 With social distancing regulations slowly relaxing and working arrangements gradually moving back into the office, Razer has now updated its Productivity range to give you that premium clicking and typing feedback without disturbing your neighboring colleagues with the signature loud clacks of mechanical switches.
Now coming with what Razer calls "silent mechanical switches" are two new additions to its work-minded series: the Pro Click Mini and the Pro Type Ultra. Both retaining the same practical white and grey color tones, the former is rated for up to 15 million clicks and offers either 465 hours of battery life via Razer's HyperSpeed Wireless connection or 725 hours through Bluetooth. If you're used to something lighter, the mouse can also run on just one AA battery instead of the full two, and different scroll wheel settings will provide different user experiences too depending on your preference.
As for the keyboard option, the new Pro Type Ultra is rated for up to 80 million key presses and adds an extra dampening foam to further reduce noise levels. The keycaps themselves are fingerprint-resistant and are coated with a soft top layer to provide more comfort when typing, working in tandem with a wrist pad to alleviate stress. With Bluetooth, you'll get roughly 214 hours of usage while a HyperSpeed Wireless connection will provide around 207 hours of battery life.
For those interested, Razer's Pro Click Mini mouse and Pro Type Ultra keyboard will be available over on the company's website for $80 USD and $160 USD respectively. You can head over to learn more.
In other news on gaming peripherals, SteelSeries has updated its Arctis 7 headset range.