British Woman Finds 34 Carat Diamond Worth Over $2 Million USD During Her Fall Cleaning
She nearly threw it out thinking it was just costume jewelry.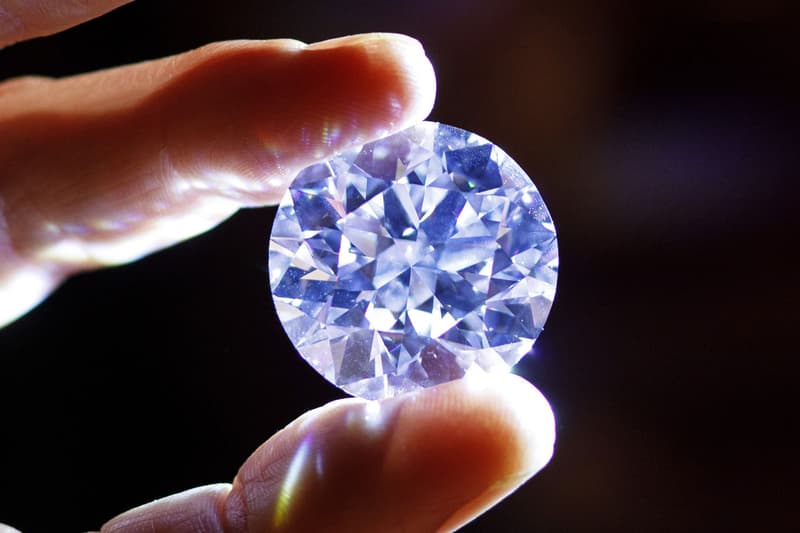 In the case of coincidental finds, a woman in her 70s finds a 34-carat diamond amidst cleaning her home in Northumberland, U.K.
The owner originally thought that it was a costume jewelry stone. Turns out, the gem, which is slightly larger than a £1 GBP coin, has a shocking value of approximately £2 million GBP ($2.73 million USD). Featonby's Auctioneers' Mark Lane called the worth of the diamond to be a "huge shock" when the owner came in to get her items valued. Lane told the BBC, "The lady came in with a bag of jewelry as she just thought she would bring it in as she was passing because she had another appointment in the town. It had been in a box along with her wedding band and a number of low-value costume jewelry items."
Lane also admitted that he initially thought that the stone was cubic zirconia, also known as a synthetic diamond lookalike and that the gem sat on his desk for a couple of days before he decided to use the diamond tester machine on it. The diamond was confirmed to be 34 carats and the largest-value item that Lane has dealt with. He said, "The color, the clarity, the size… to find a 34-carat diamond is off the scale."
The diamond is currently kept at London's Hatton Garden jewelry quarter and will be auctioned at Featonby's on November 30.
In case you missed it, the Bank of Japan has issued the first new ¥500 JPY coin in 21 years.