HBO Announces Release Dates of DMX and Juice WRLD Documentaries
'Don't Try to Understand' and 'Into the Abbys' will hit HBO Max before the end of the year.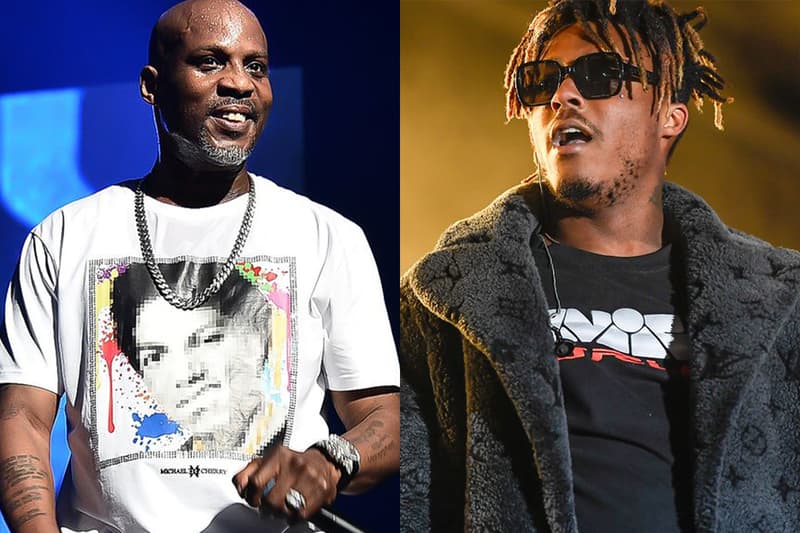 HBO has officially unveiled the release dates of its upcoming Music Box Series documentaries focusing on the late artists DMX and Juice WRLD.
DMX: Don't Try to Understand is slated for a November 25 release and follows DMX after his prison release in 2019:
"DMX: DON'T TRY TO UNDERSTAND (November 25), directed by Christopher Frierson, focuses on a year in the life of rapper Earl "DMX" Simmons as he is released from prison in early 2019 and attempts to rebuild his career in the music industry and reconnect with family and fans. Unfolding in cinéma vérité style and with unfettered access, the film bears witness to a man searching for reinvention and redemption, striving to stay true to himself while reestablishing his roles as a father, an artist and an icon."
Meanwhile, Juice WRLD: Into the Abbys will premiere on December 16 and promises an "intimate" look at the Goodbye & Good Riddance artist:
"JUICE WRLD: INTO THE ABYSS (December 16), directed by Tommy Oliver, is an intimate and often eye-opening exploration of the life and all-too-short career of wunderkind rapper Juice WRLD, told primarily though verité, his prolific music making, and his freestyles. A dynamic, real-time account of the Chicago native who was already heading for superstardom and streaming supremacy by the time he was 18 courtesy of his breakout hit, "Lucid Dreams," the film includes a wealth of never-before-seen footage, unreleased music, and dozens of industry interviews as it details Juice WRLD's struggles to navigate his meteoric rise to fame, his drug use, and mental health issues."
Other new documentaries viewers can look forward to are Jagged focusing on Alanis Morissette, Listening to Kenny G and Mr. Saturday Night.
DMX: Don't Try to Understand and Juice WRLD: Into the Abbys premiere November 25 and December 16, respectively, on HBO Max.
In other news, the first major Tupac exhibition sanctioned by Tupac Shakur's estate is set to take place in Los Angeles.