Lil Baby and Roddy Ricch Lead 2020's Most Streamed Albums and Songs
Pop Smoke, Lil Uzi Vert and Cardi B also earned big numbers in 2020.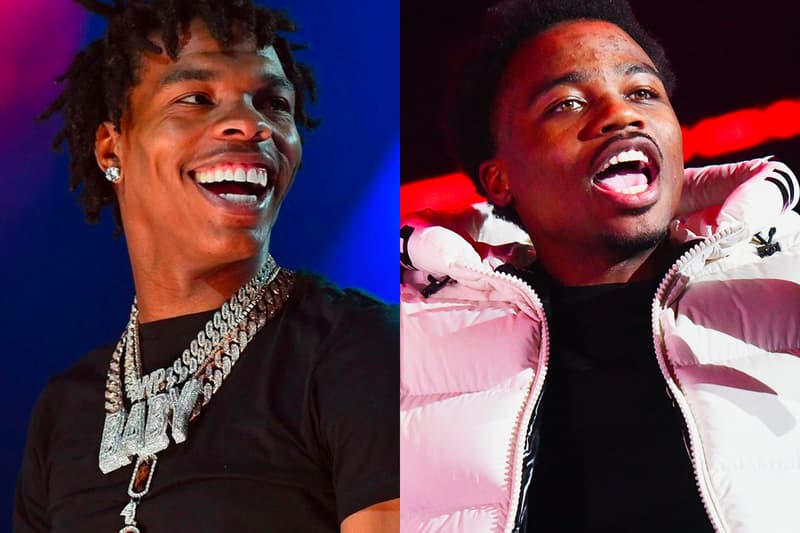 Lil Baby and Roddy Ricch closed out 2020 with strong numbers as My Turn and "The Box" were named the most streamed album and song of the year.
According to reports, Lil Baby's sophomore effort sold 2.632 million equivalent album units and earned 3.93 billion streams in 2020. Its strong streaming numbers, however, are contrasted by only 40,000 traditional album sales, making the record one of the three albums in the top 10 to have sold under 100,000 copies. My Turn debuted at No. 1 and took the top spot for five non-consecutive weeks — the second highest of 2020 behind Taylor Swift's folklore. 2020 marks the third year that an R&B/hip-hop album took the No. 1 spot, following Post Malone's Hollywood's Bleeding in 2019 and Drake's Scorpion in 2018.
Meanwhile, Roddy Ricch's "The Box" was crowned the most streamed song of 2020 in the U.S., garnering 1.32 billion on-demand audio and video streams. It was also named the most streamed titles for both audio-only and video-only on-demand streams, earning 920.42 million and 399.22 million respectively. The song logged 13 weeks at No. 1 on the Streaming Songs chart and stayed on the Billboard Hot 100 chart for 11 weeks.
Take a look at the top 10 lists of the most streamed albums and songs of 2020 below.
TOP 10 ALBUMS OF 2020 IN U.S., BY TOTAL EQUIVALENT ALBUM UNITS*
1. Lil Baby, My Turn (2.632 million)
2. Taylor Swift, Folklore (2.204 million)
3. Pop Smoke, Shoot for the Stars Aim for the Moon (2.198 million)
4. The Weeknd, After Hours (2.032 million)
5. Juice WRLD, Legends Never Die (1.990 million)
6. Post Malone, Hollywood's Bleeding (1.895 million)
7. Lil Uzi Vert, Eternal Atake (1.860 million)
8. Roddy Ricch, Please Excuse Me for Being Antisocial (1.792 million)
9. Harry Styles, Fine Line (1.522 million)
10. Luke Combs, What You See Is What You Get (1.475 million)

TOP 10 MOST STREAMED SONGS OF 2020 IN U.S., ON-DEMAND (AUDIO & VIDEO COMBINED)
1. Roddy Ricch, "The Box" (1.32 billion)
2. Future featuring Drake, "Life Is Good" (1.035 billion)
3. DaBaby featuring Roddy Ricch, "Rockstar" (863.95 million)
4. The Weeknd, "Blinding Lights" (821.12 million)
5. Jack Harlow, "Whats Poppin" (788.74 million)
6. Cardi B featuring Megan Thee Stallion, "WAP" (732.7 million)
7. Megan Thee Stallion, "Savage" (612.03 million)
8. Lil Mosey, "Blueberry Faygo" (593.01 million)
9. Tones and I, "Dance Monkey" (570.48 million)
10. Doja Cat, "Say So" (562.38 million)
Elsewhere in music, Jimmy Iovine sold his music catalog to help build a high school.