KFC Has Now Introduced Its "Best Chicken Sandwich Ever"
The chicken sandwich wars are heating up once again.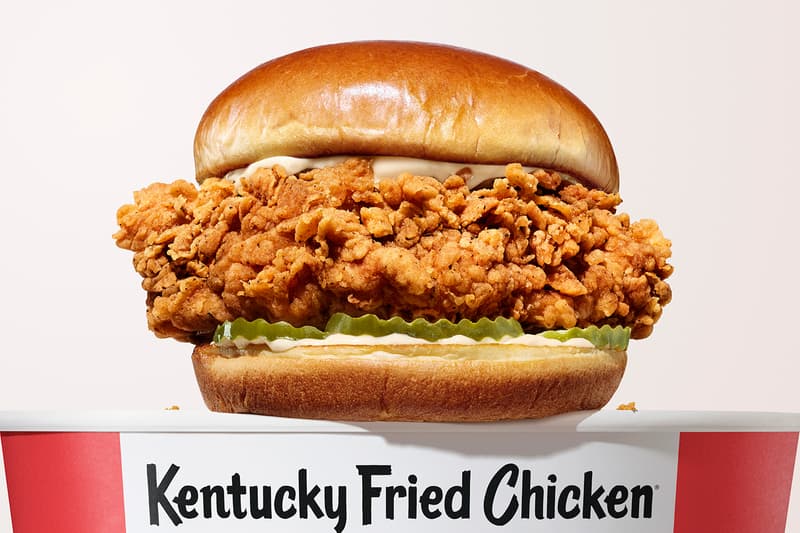 Not to be outdone by its competitors, Kentucky Fried Chicken has now introduced what it is calling its "best chicken sandwich ever" to kick-off 2021.
"We tested the new KFC Chicken Sandwich in Orlando last spring, and we nearly doubled our sales expectations, so we knew that we had a winner," said Andrea Zahumensky, chief marketing officer, KFC U.S. "Many customers hadn't considered KFC as a part of the chicken sandwich conversation, but anyone who tastes this sandwich will know, without a doubt, that we're playing to win."
Serving as the latest in the fast-food chain's food innovation strategy that tests menu items and evaluating customer feedback, in a continued commitment to understanding consumer tastes and preferences. Last year, the strategy tested and launched the now popular renowned 11 herbs and spices flavored Secret Recipes Fries nationwide.
Made to order, the new KFC Chicken Sandwich features a quarter-pound, all-white meat, double-breaded, Extra Crispy™ chicken breast filet accompanied by thick pickles and the Colonel's real mayo or spicy sauce and held between a freshly-toasted buttery brioche bun. Each ingredient was chosen through a painstaking that saw KFC's food innovation team test eight thickness variations of pickles and work with six bakeries on more than ten bun recipes.
Initially tested in Orlando last spring, the new KFC Chicken Sandwich is now available in select markets with a wider release at all 4,000 KFC restaurants in the U.S. by the end of February.
Priced at $3.99 USD and $6.99 for a combo meal with KFC Secret Recipe Fries and medium drink, head over to KFC Find the Sandwich landing page to learn when the new KFC Chicken Sandwich will be available near you.
For more food and beverage news, Shake Shack introduces Korean-Style Fried Chick'n stateside.