A$AP Mob and A$AP Yams' Mother Tease "Something Special" for Yams Day 2021
The Mob was spotted filming a music video.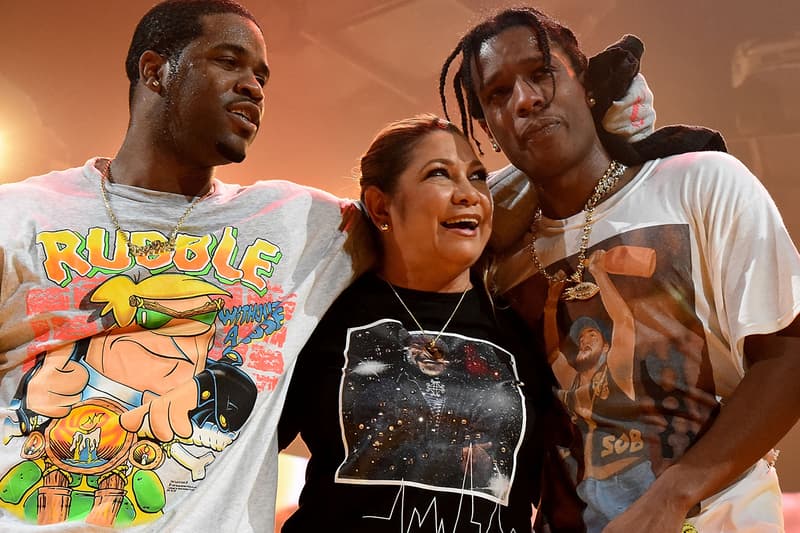 A$AP Mob is hinting at exciting plans for Yams Day 2021.
The collective took to social media to share a photo with Tatianna Paulino, A$AP Yams' mother, and the caption "GOT SOMETHING SPECIAL ON THA WAY. #YAMMYGANG." Paulino uploaded the same photo with a little more context, adding, "Yesterday was AMAZING." Reports state that the photo was captured on the set of the Mob's upcoming music video, which supposedly sees them rapping on a rooftop of a deli and a Chinese restaurant.
A video of A$AP Ferg briefly touching on the forthcoming occasion also hit the internet. "We outside man," the Floor Seats II rapper said as the video panned to the streets. "Happy Yams Day. We got something. Stay tuned."
The Mob has annually celebrated Yams Day on January 18 since the member's death in 2015, holding a big event that weekend with performances from the collective and their friends. Yams Day 2021, however, will most likely be a little different due to COVID-19 and its restrictions.
Stay tuned for more info.
今年はYams Dayが開催できないからそのためにVideo撮ってたっぽいな pic.twitter.com/4nsWL8HD4X

— ???? (@toiro_bxy) January 7, 2021
Yamsママと pic.twitter.com/WdGPuvzett

— ???? (@toiro_bxy) January 7, 2021
Elsewhere in music, BROCKHAMPTON earned their first platinum record with "SUGAR."