Levi's Teases Colorful Pokémon Denim Jacket
Spot the Flareon and Diglett.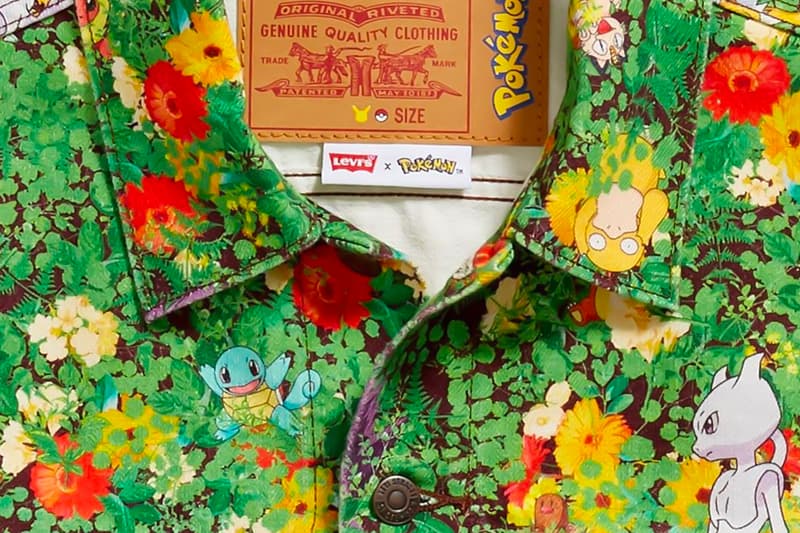 Levi's has just teased a colorful collaboration with Pokémon. While there's not much information yet, aside from "COMING SOON, 2021," we do see an exciting glimpse of things to come.
Teased is Levi's iconic denim jacket completely covered in a colorful garden print with the pokemon Psyduck, Eevee, Squirtle, Odish, Meowth, Slowpoke, Bulbasaur, Ekans, Charmander, Diglett, Togepi, Vaporeon, Flareon, and a large Mewtwo just above the left pocket.
The image also shows Levi's classic brown patch with Poké Ball sizing and bright co-branding. While there is not much else to go by, we can expect that this teaser alone will have fans quite excited about what's to come.
In other Pokémon news, BABY-G releases camouflage Pikachu watch.