Signed 'Magic: The Gathering' PSA 10 Alpha Black Lotus Card Blows Past $500,000 USD Mark
Doubling last year's sale.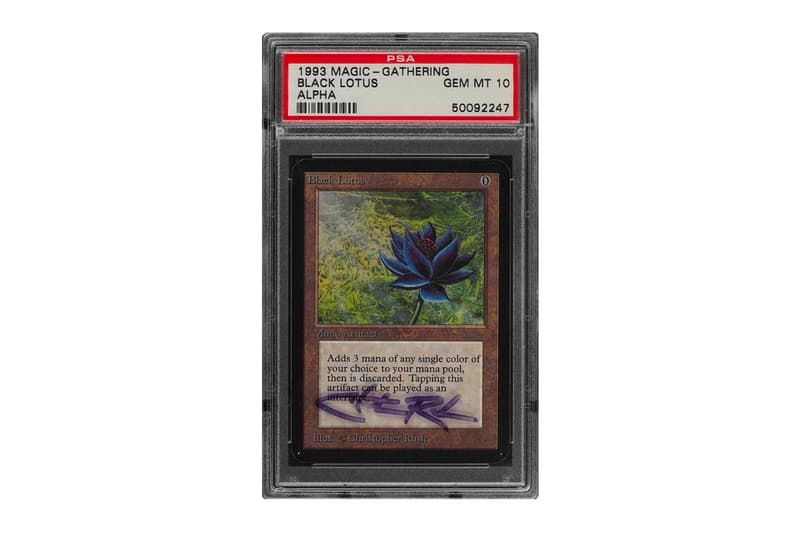 The final auction price is in for PWCC's ultra-rare, Christopher Rush-signed PSA 10 Alpha Set Black Lotus card.
Selling for $511,100 USD on eBay, the card now more than doubles last year's record-breaking sale for a similar card. While there are a few Black Lotus cards floating around, very few are in this condition, not to mention, possess Rush's signature, who sadly passed away in 2016 at the age of 50.
This new sale price now sets the tone for future collectible MTG cards — reminding fans to think twice before playing with their treasured cards.
In other collectible card news, an unopened Pokémon First Edition Base Set booster box sold for a whopping $408,000 USD.