As Coronavirus Cases Swell, New York Business Closures Expected to Multiply
Perhaps a third of the city's stores and restaurants may shutter for good.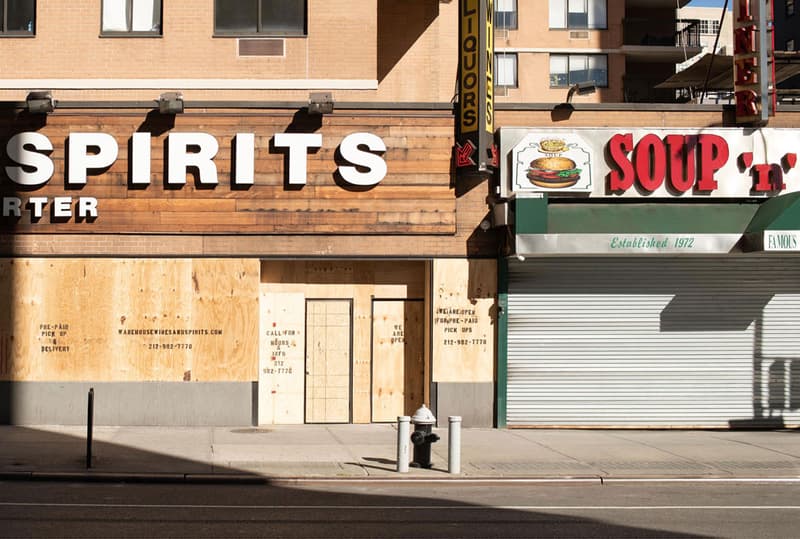 Despite a variety of well-intentioned opening procedures and sales figures slowly climbing since March's all-time low, coronavirus infections in America — New York in particular — are on the rise. Manhattan has been particularly hard hit, with a surge in cases that rivals the figures seen back in June, which was the last time that the city reported over 1,000 new cases. This spells bad news for local business owners, both large and small, as the city braces for another wave of closures.
Department stores, fast fashion heavyweights and specialty retailers shuttered storefronts throughout the year to cut losses but cooler autumn and winter temperatures are only going to worsen these financial hardships. As businesses fail to repay loans or pay rent, cold weather will further discourage foot traffic to restaurants and stores alike, exacerbating their struggles.
"By late fall, there will be an avalanche of bankruptcies," insolvency lawyer Al Togut told Bloomberg. "When the cold weather comes, that's when we'll start to see a surge in bankruptcies in New York City."
Exact figures, especially for restaurants, are finicky, but Bloomberg cites Yelp's estimate that 6,000 stores have closed in the city and 4,000 of those have since shut down for good. Food vendors that depend on in-person orders — both food carts and brick-and-mortar — are feeling the pinch of New York's closed offices, as only an approximate eight percent of New York's 1.2 million workers had returned to their offices by mid-August, Partnership for New York City reported. That number hasn't increased much in the past month-and-a-half.
A host of executives recently implored New York mayor Bill de Blasio to reprioritize the city's coronavirus preventative measures but there is no one-size-fits-all fix. However, one specific proposal is rent relief, wherein landlords would be encouraged to cut their tenants' payments in exchange for a lessening of their property taxes. It'd only be a start, but as City Councilman Mark Gjonaj told Bloomberg, "that would help save struggling mom-and-pop shops while preventing landlords' properties from going into distress."
Despite the second wave of infections afflicting major European countries, Stockholm, Sweden has withdrawn its restrictive lockdown.