Vacancies Mount as Manhattan Retail Continues to Suffer Pandemic Effects
"A lot of stores are going to disappear and never come back."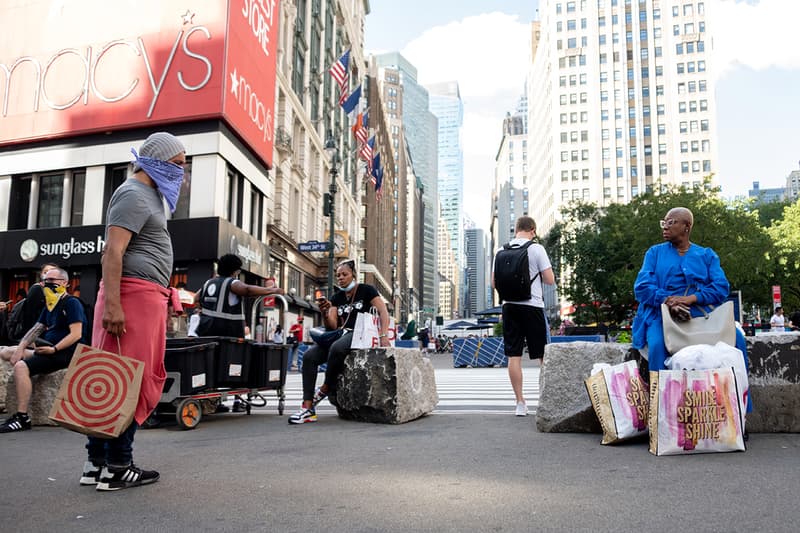 Though they reopened almost two months ago, Manhattan retailers are still struggling to get back on track. Not only are most of the city's workers still stuck at home — aside from essential workers — but international tourism has also significantly dropped, a 40 percent decline compared to last year, the Partnership for New York City asserts. The group estimates that as many as one-third of the 230,000 small businesses in the city will shut down permanently as a result of the ongoing coronavirus pandemic.
"It's a nightmare," Tom Mullaney, Jones Lang LaSalle Inc's managing director of restructuring, told the Business of Fashion. "A lot of stores are going to disappear and never come back." He added,  "It's taken a turn for the worst. The pace of which people are filing notices of default, lawsuits and trying to evict is accelerating."
Vornado Realty Trust, a major landlord in New York, revealed that it recently wrote off a whopping $36 million USD in rent, including for the lease on J.C. Penney's location in the Manhattan Mall. "The retail environment is very difficult," Michael Franco, president of Vornado, told investors in a call earlier this week. "We've taken our share of hits just like all the other retail landlords. Most retailers are focused on survival and few are focused on opening new stores." Some landlords are now looking to defer rent, but according to Business of Fashion, some tenants have refused to vacate despite missing rent payments, making it increasingly difficult to find a new taker for the spaces.
While most retailers hit the brake, Nike is going full-throttle, planning to open 200 more stores despite revenue dropping 38 percent last quarter.